Strawberry Oat Muffins – High Protein Snacks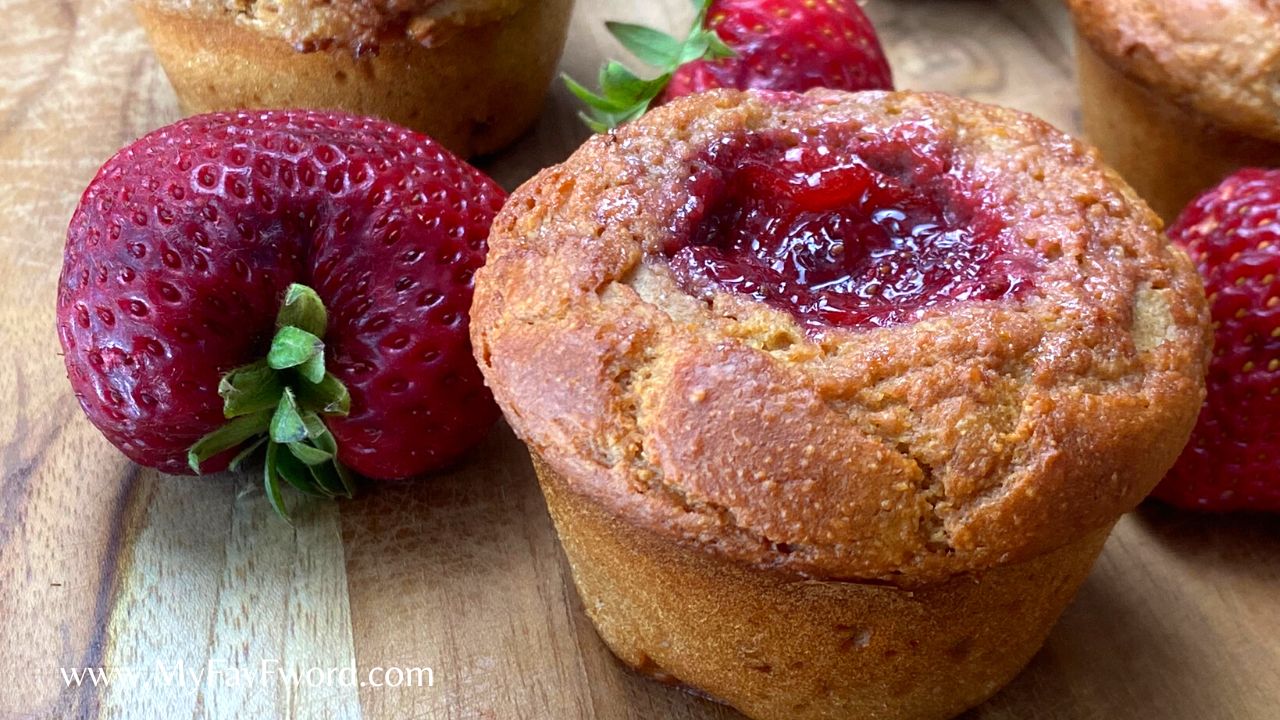 When it comes to high protein snacks, I always look for ideas how to eat good amount of protein from real food sources and satisfying my sweet tooth at the same time. I do not want the protein to come from protein powders. Instead, I want nutritious and real food.
Not an easy task, I'll tell you. Especially that I want the high protein foods to be also low in calories.
Most days throughout the week, I want to eat wholesome, nutritious foods
These strawberry oat muffins meet all the criteria: low in calories, insanely high in protein, delicious and nutritious. I am stoked to share them with you!
You will find step by step instructions in this Strawberry Muffins video:
What makes a muffin moist?
For a soft and moist muffins, use buttermilk or yogurt. I have noticed that often butter or oil is suggested for moist muffins. After trying to reduce calories in my muffins and removing all butter and oil, and replacing them with yogurt or buttermilk, I got great results. Muffins would turn out soft and moist every time.
So if you are like me, and want to be able to eat snack or desserts like muffins everyday, you can make these healthy strawberry oat muffins and add enough buttermilk to them to reach your desired consistency.
Are strawberry oat muffins a healthy breakfast?
Yes, they are! These strawberry oat muffins have a good amount of protein. Instead of flour, I am using oats. There is no sugar or butter or oil in the batter. All ingredients are wholesome and can be included in your breakfast bowl if eaten separately. These muffins are like an baked oatmeal bowl.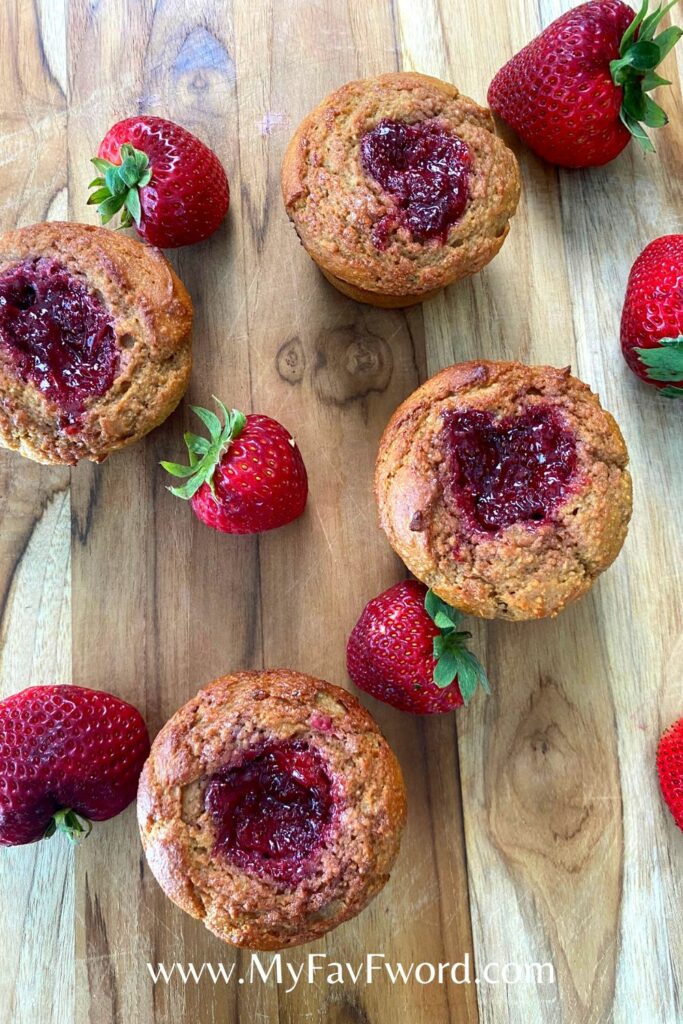 What will you need to make strawberry oat muffins
Oats – old fashioned oats are the best. They need to be grinded to a fine flour. You can also but oat flour
PB2 – powdered peanut butter. It adds more 'flour' component to the batter and tons of protein. I noticed that it has as much protein per calorie as most protein powders out there.
Eggs – large whole eggs
Yogurt – Greek non fat yogurt
Buttermilk – to thin out the butter and make muffins nice and moist
Sweetener – I use monkfruit sweetener
Sugar free syrup – a mix of sugar free pancake syrup like Mrs Butterworth and any flavor of skinny syrups
Baking powder
Baking soda
Vanilla extract
Salt
Strawberries – either fresh of frozen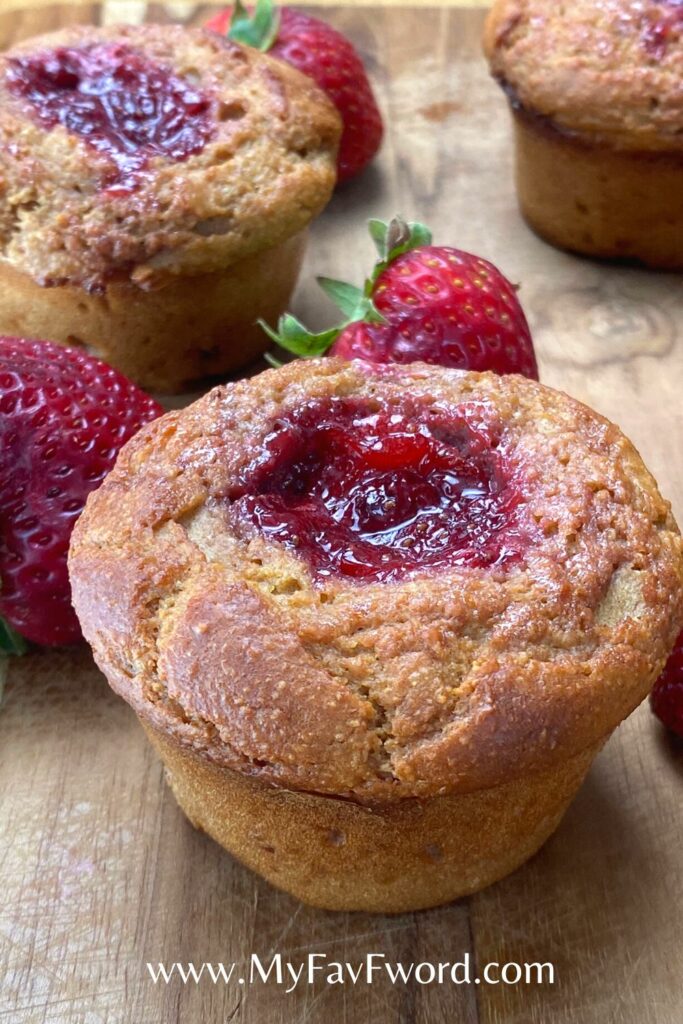 How to make strawberry oat muffins
Strawberry Preserves
Prepare strawberry preserves to fill the muffins with. Chop the strawberries into smaller pieces
In a small saucepan add chopped strawberries and sweetener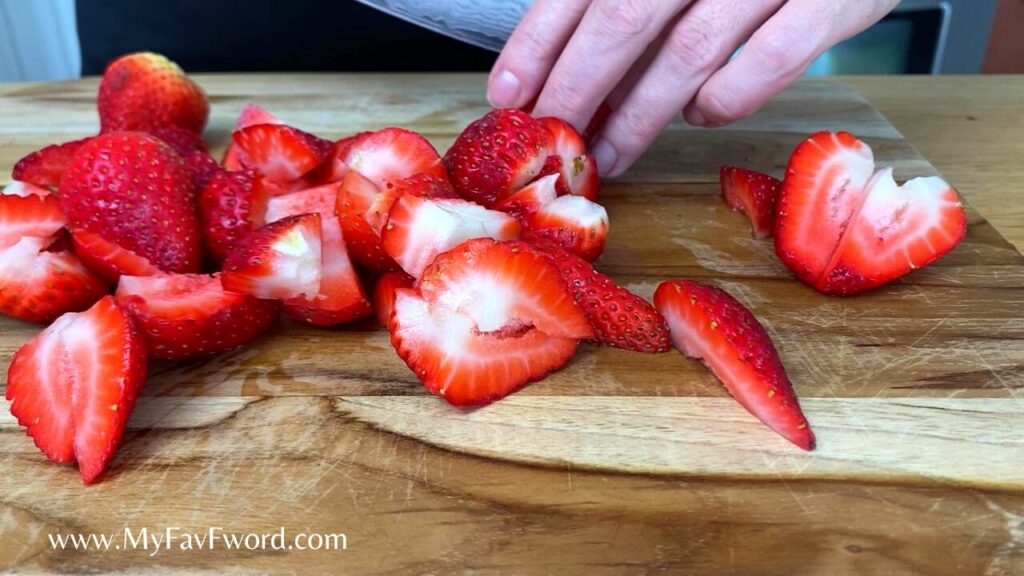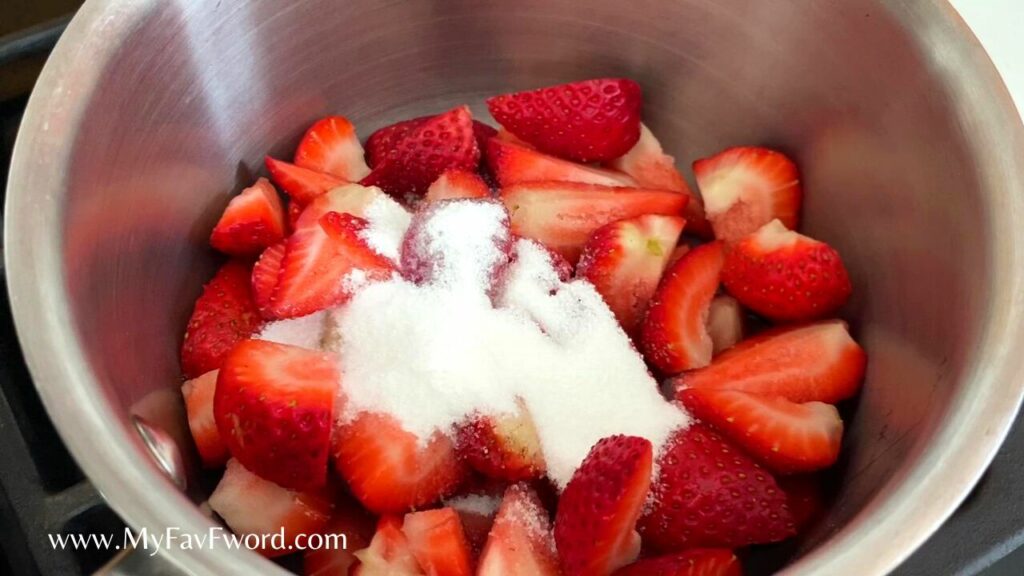 Set on high heat and cook, stirring occasionally
Let the liquid thicken
Take the strawberry preserves off the heat and let it cool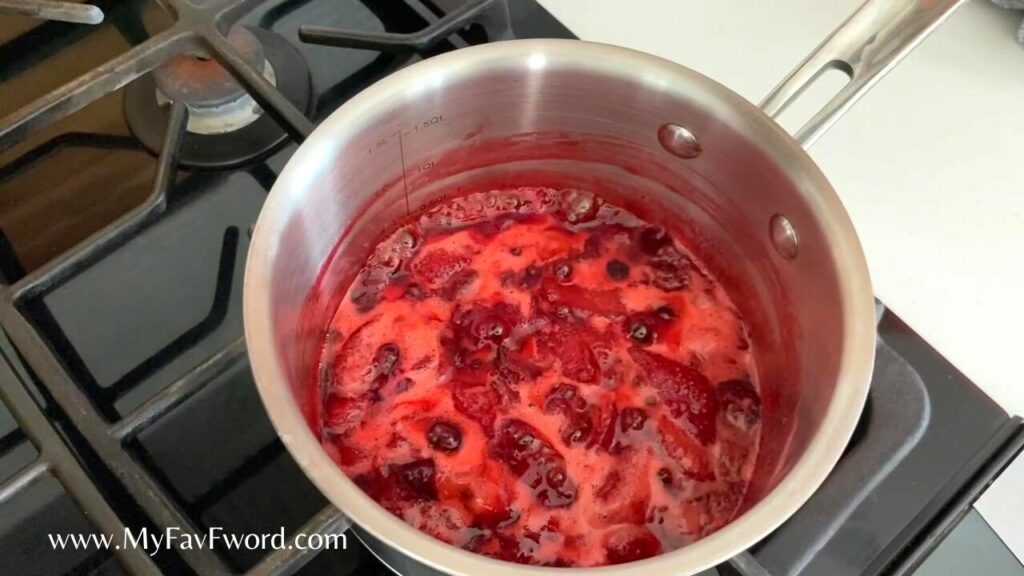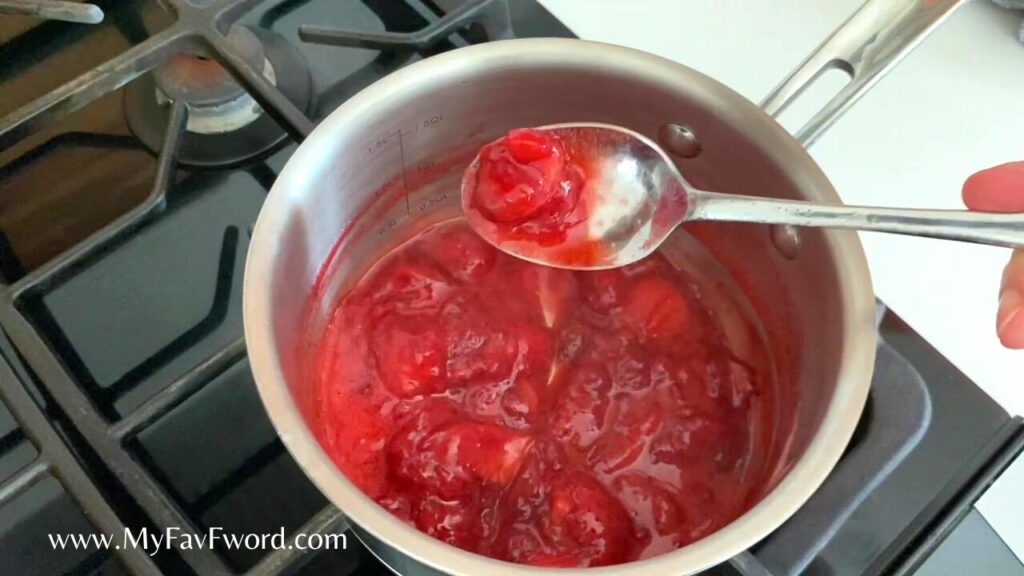 Prepare Dry Ingredients
Grind oats to a fine flour in a food processor. I am using a Nutribullet.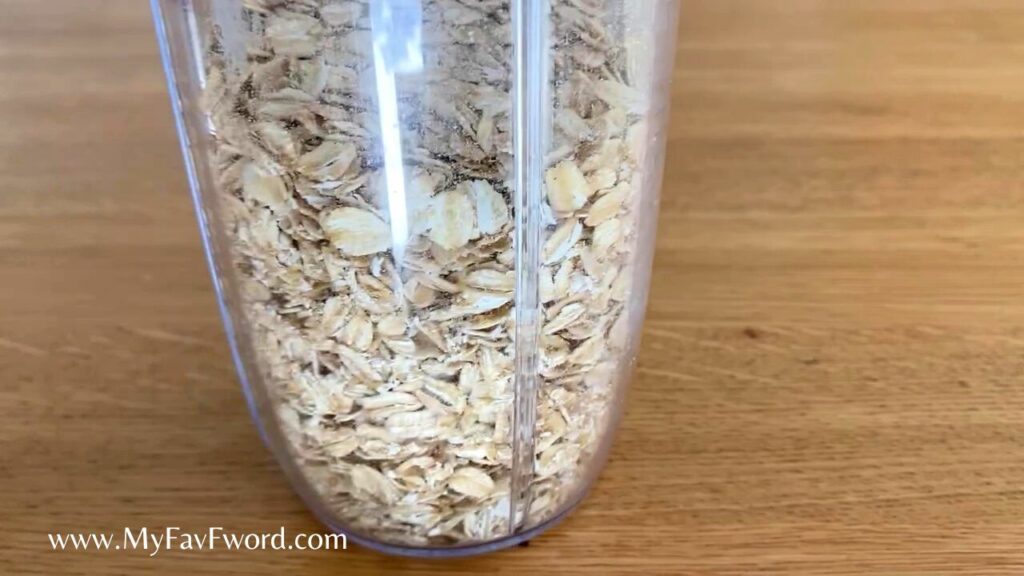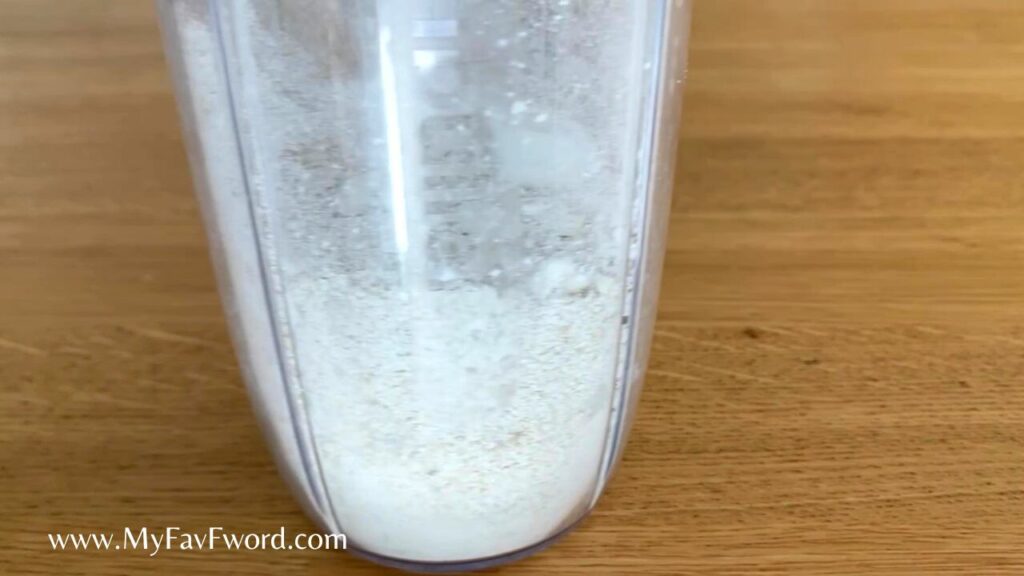 In a large bowl combine grinded oats and PB2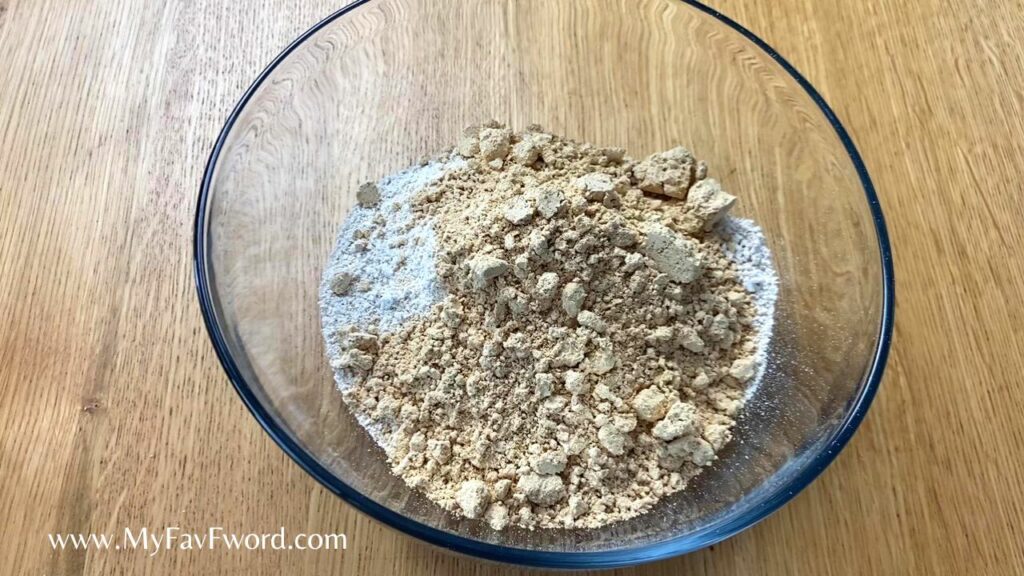 Add baking soda, baking powder and a pinch of salt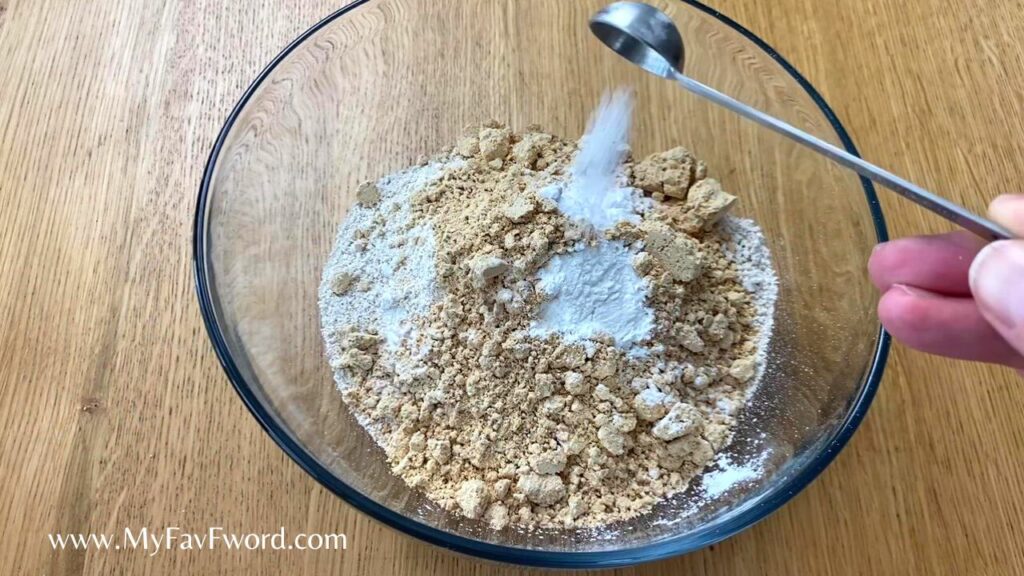 Mix all ingredients together and set aside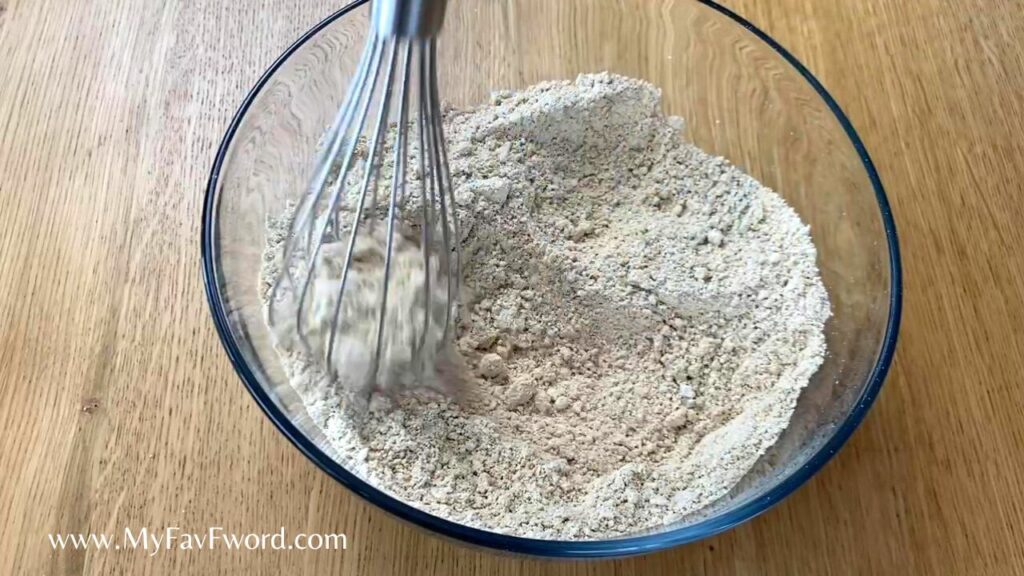 Prepare Wet Ingredients
In another bowl add eggs. Add sweetener, vanilla extract and mix.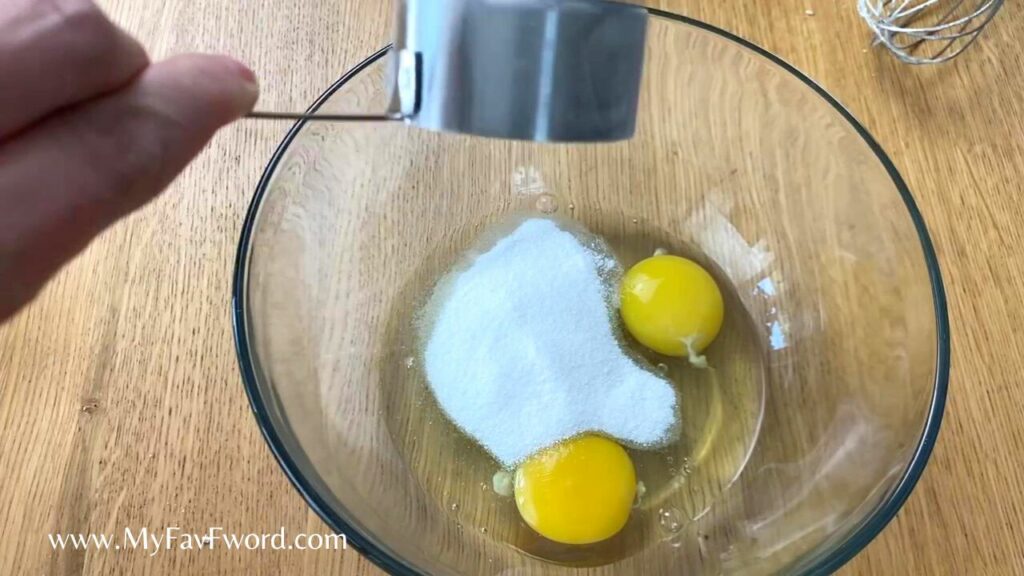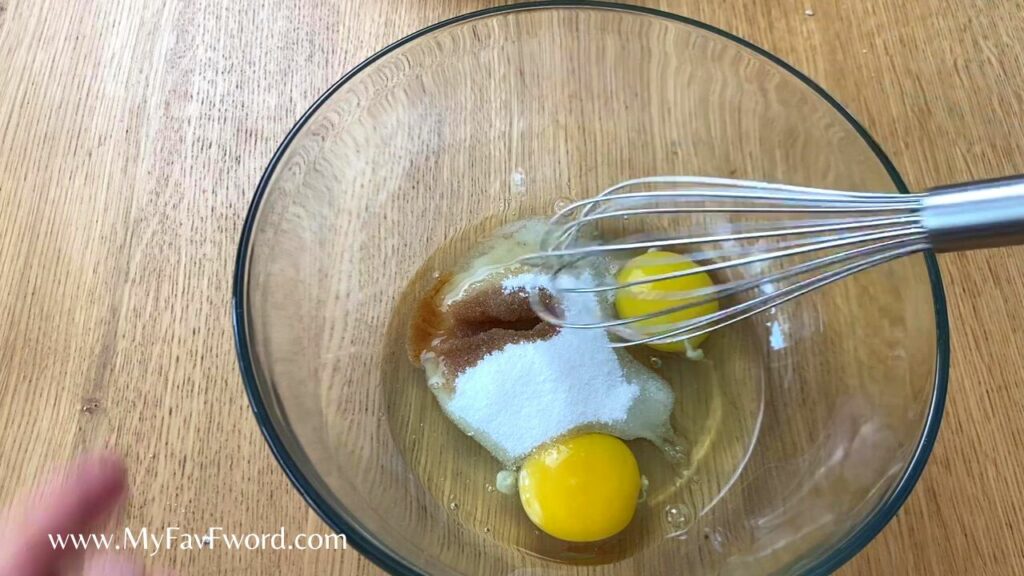 Add yogurt, syrup and mix until smooth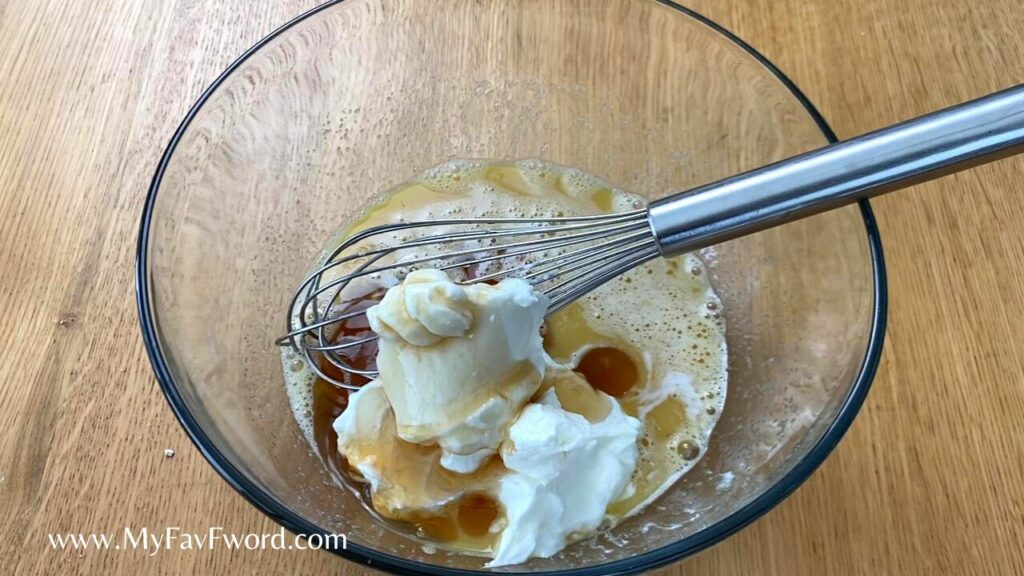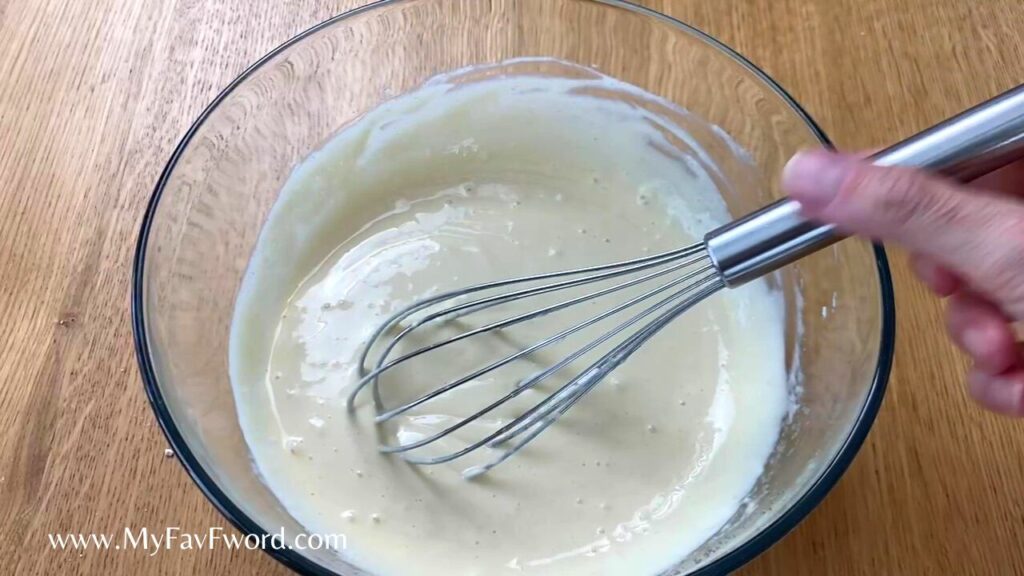 Combine wet ingredients and dry ingredients. Do not over mix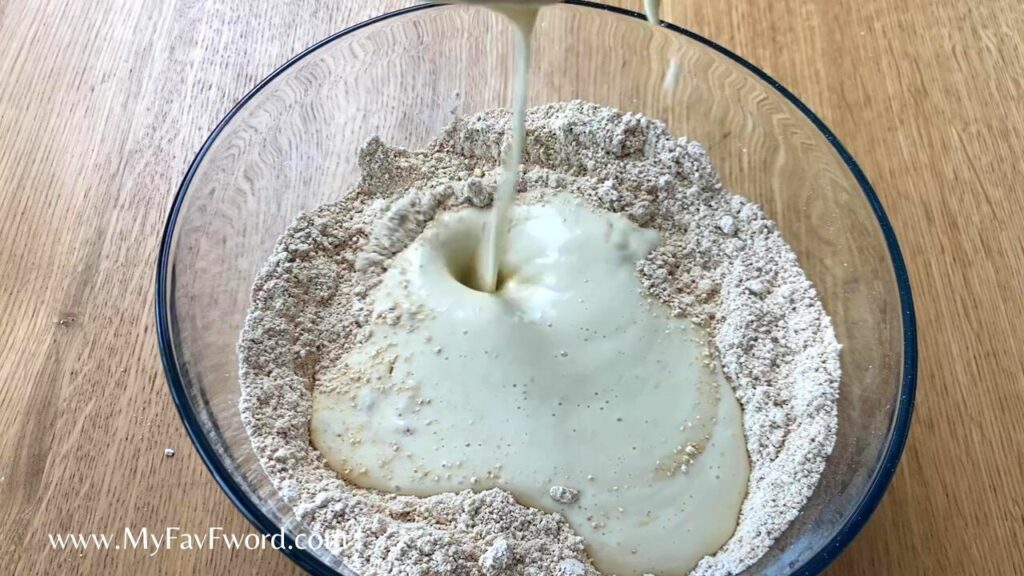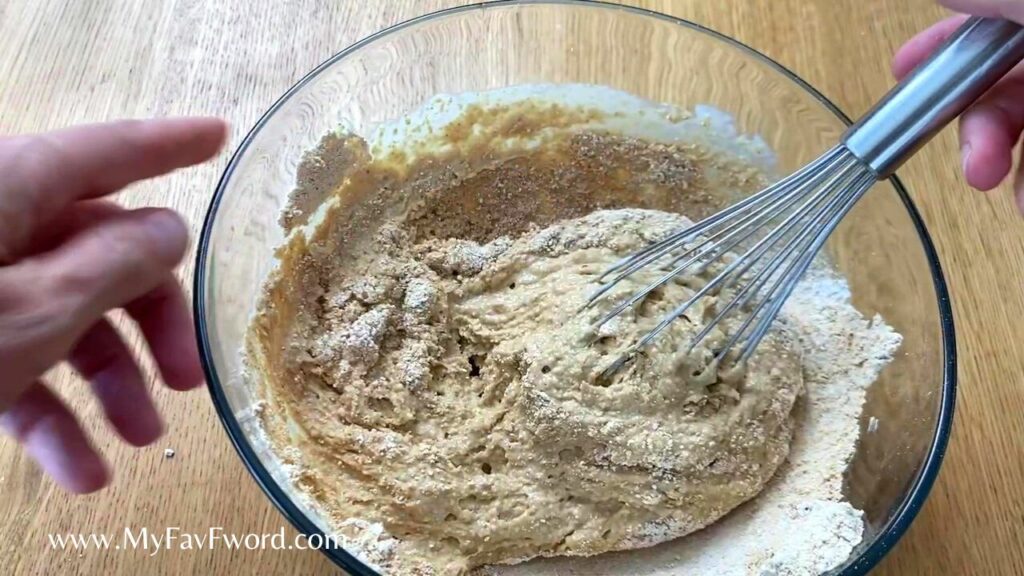 Add buttermilk, a little bit at a time. Add just enough for the batter to become easy to stir but not too wet.
With time you will learn what consistency of muffins you prefer. For very moist muffins add more buttermilk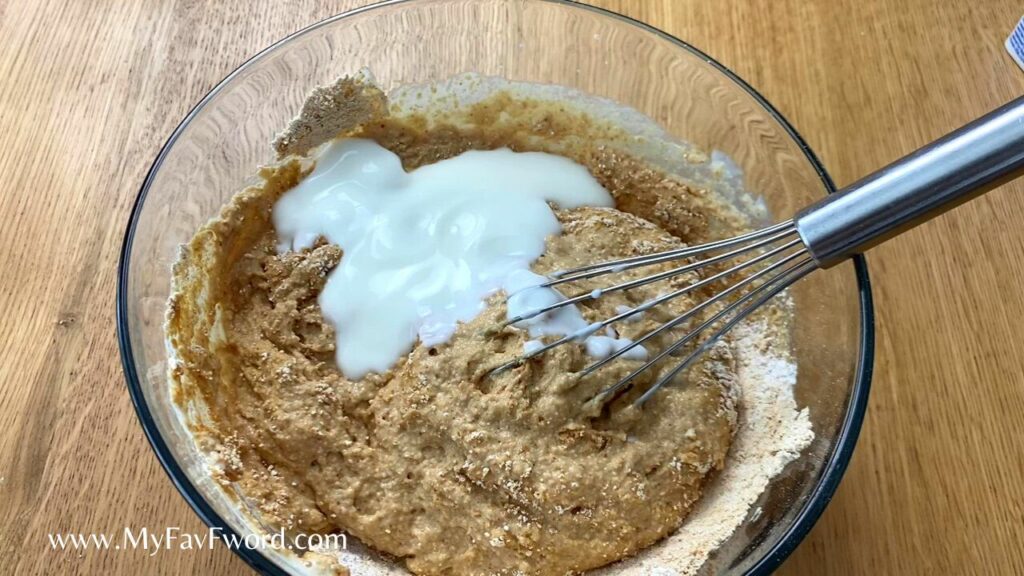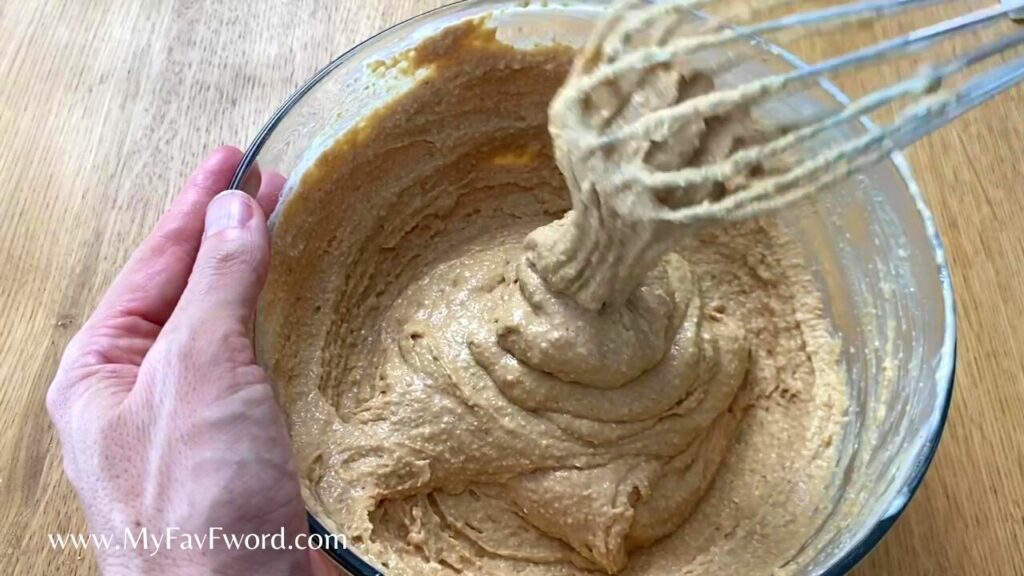 Divide the batter into 10 – 12 muffins. I like to use ice cream scoop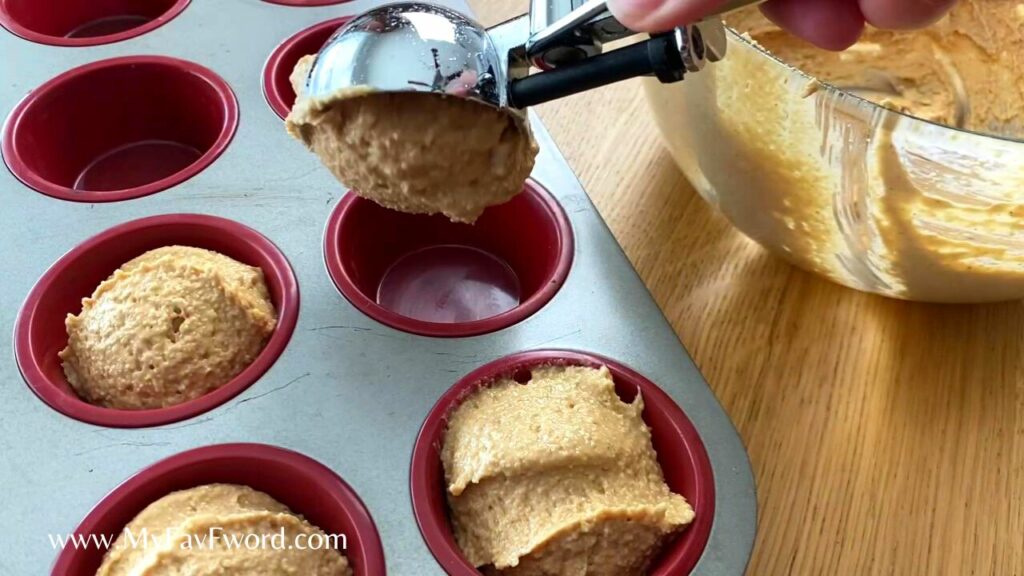 With a spoon, make a well inside each muffin and add strawberry preserves or fresh strawberries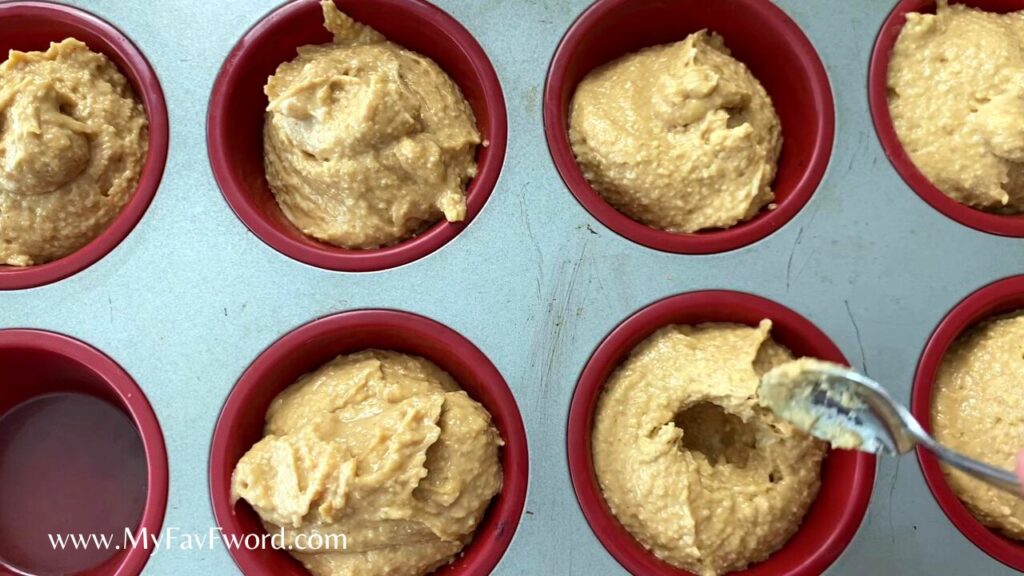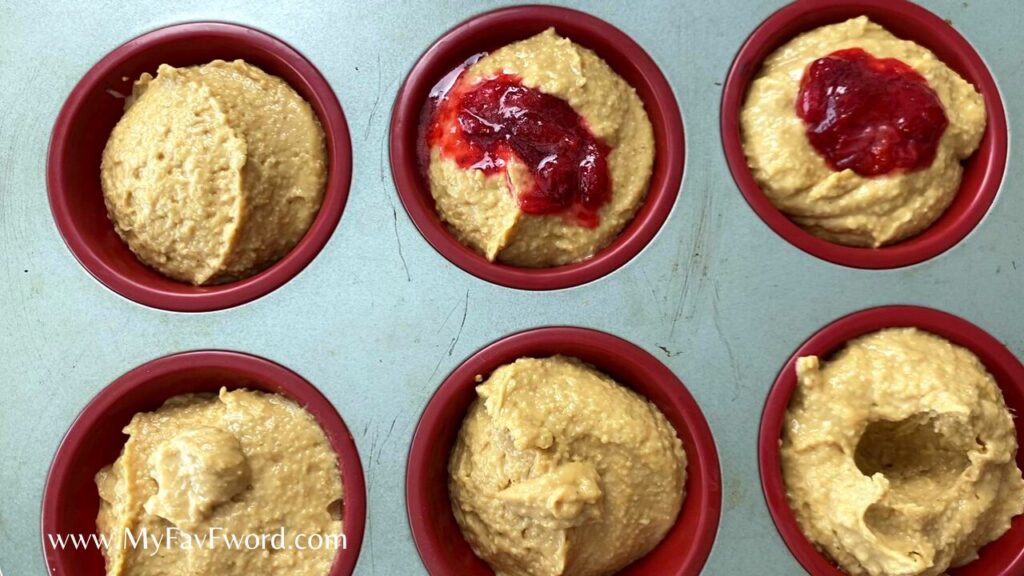 Bake at 350F for 25 – 30 minutes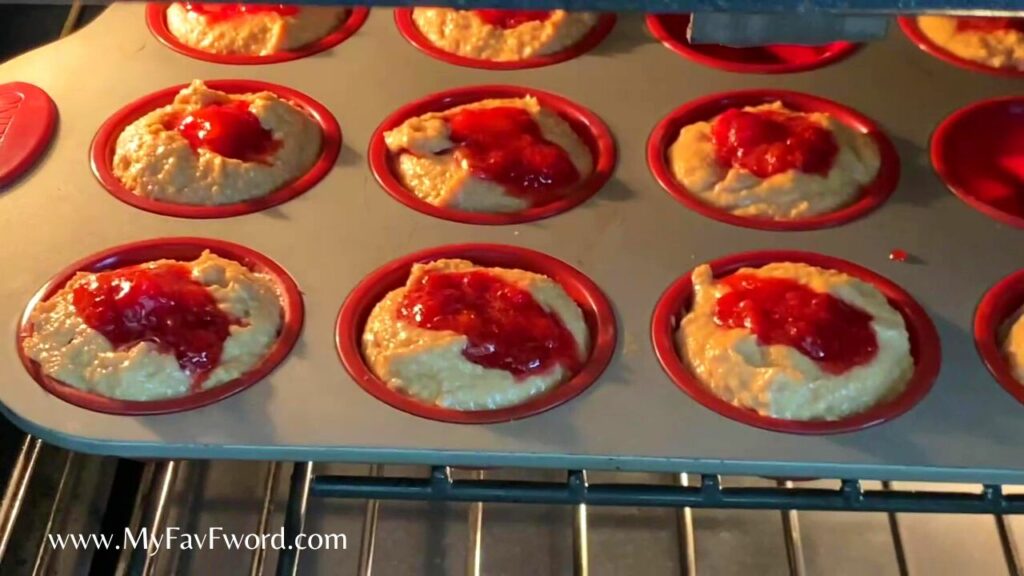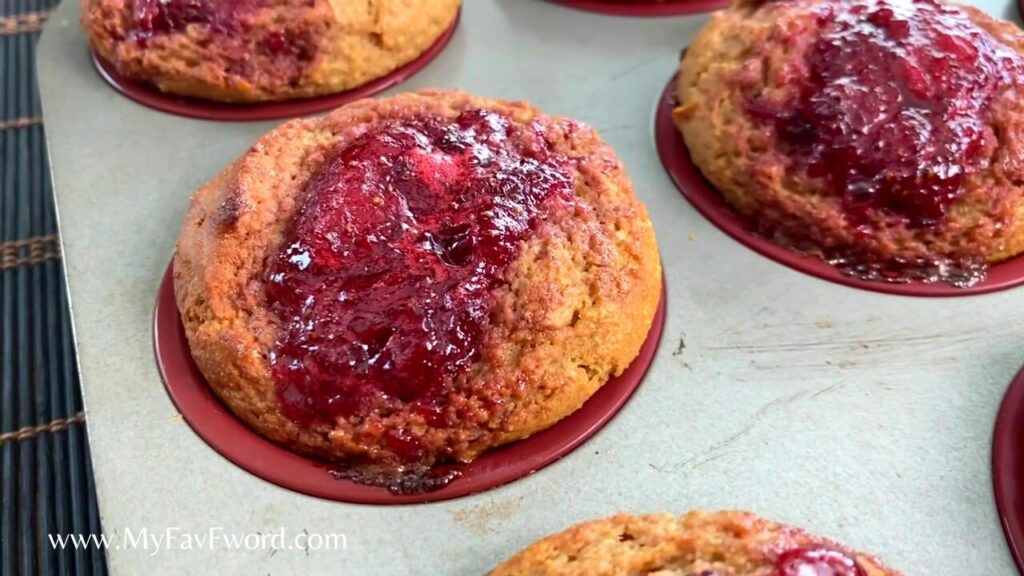 You can store the muffins in airtight container or Ziploc bags in a fridge or a freezer.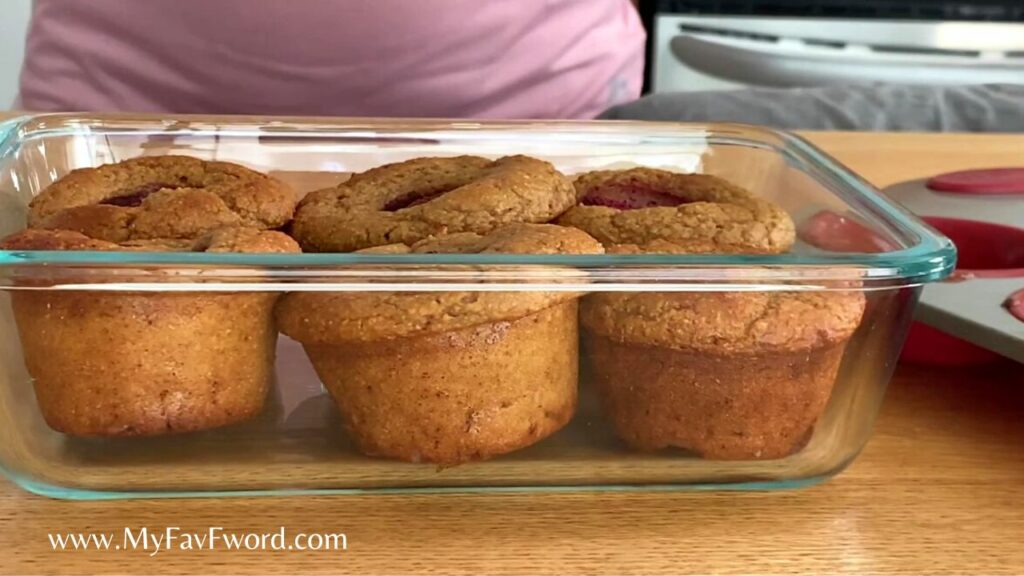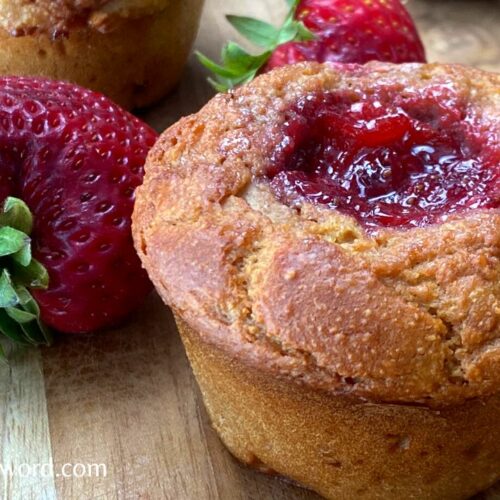 Strawberry Oat Muffins
Made with healthy and wholesome ingredients, these muffins have lots of protein and are low in calories. They do not include any sugar, butter or oil. Regular flour is replaced with oats making it healthier and not adding extra calories (comparing to replacing it with almond flour that packs lots of calories)
Equipment
Nutribullet

silicon baking pan

ice cream scoop

Mixing bowls

rubber spatula

Whisk
Ingredients  
2

cups

old fashioned oats

164 grams

6

tbs

powdered peanut butter PB2

96 grams

2

large

eggs

4

tbs

monkfruit sweetener (¼ cup)

48 grams

6

ounces

Greek yogurt non fat

¼

cup

sugar free syrup

of your choice

½

cup

buttermilk

1

tsp

vanilla extract

1

tsp

baking powder

½

tsp

baking soda

¼

tsp

salt
Strawberry preserves
8

ounces

strawberries (fresh or frozen)

200 – 250 grams

¼

cup

monkfruit sweetener

or more
Instructions 
Strawberry Preserves
Chop the strawberries into smaller pieces

In a small saucepan add chopped strawberries and sweetener

Set on high heat and cook, stirring occasionally. Let the liquid thicken

Take off the heat and let it cool
Batter
Grind oats to a fine flour in a food processor. I am using a Nutribullet.

In a large bowl combine grinded oats and PB2

Add baking soda, baking powder and a pinch of salt. Mix all ingredients together and set aside

Add sweetener, vanilla extract and mix

Add yogurt, syrup and mix until smooth

Add wet ingredients and stir. Do not over mix

Add buttermilk, a little bit at a time. Add just enough for the batter to become easy to stir but not too wet.

Divide the batter into 10 – 12 muffins. I like to use ice cream scoop

With a spoon, make a well inside each muffin and add strawberry preserves or fresh strawberries

Bake at 350F for 25 – 30 minutes
*Links in this blog post are affiliate links, which means at no extra cost to you, I will make a small commission if you click them and make a qualifying purchase*
---
---