Baked Pears – Sugar Free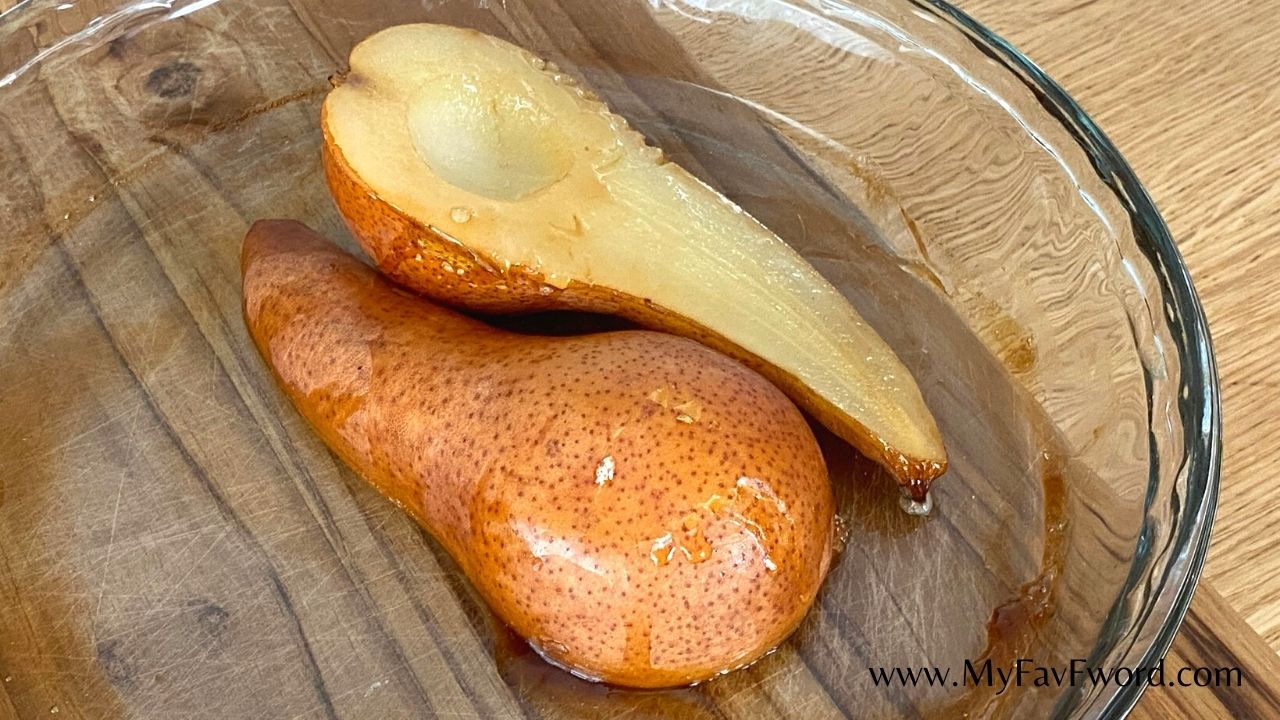 These baked pears are a perfect every day dessert. They are sugar free and low in calories. Use any type of pears you like but I prefer bosc pears as they are firm and sweet. After baking they become even sweeter and softer but they do not get mushy or fall apart.
They are so good it is hard to believe that it is such a simple and easy process to make them and they are actually healthy and good for you. I am sure when you try them, you will be making them pretty often.
For detailed step by step instructions watch this video:
Should pears be peeled before baking?
There is no need to peel the pears before baking. Bosc pears have a very thin skin. After baking the skin remains very soft.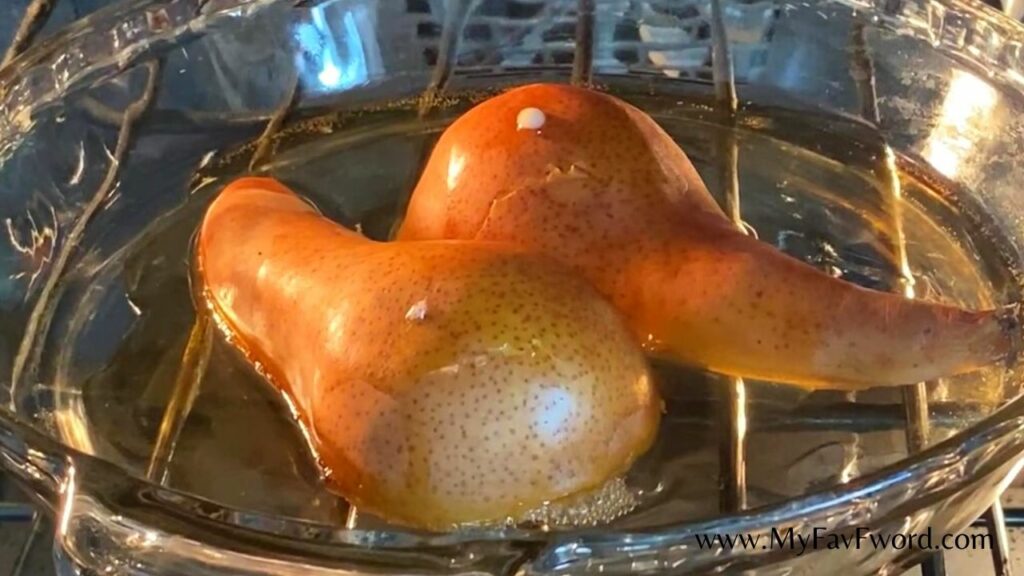 How long do you cook pears in the oven?
It takes 30 to 35 minutes at 350 degrees Fahrenheit for the pears to cook. Bosc pears are rather firm type of a pear, therefore they will bake longer than other softer type of pears.
To make sure that the pears are done, use a fork and insert it into a pear. If the fork comes in easy, without any resistance, the pears are done.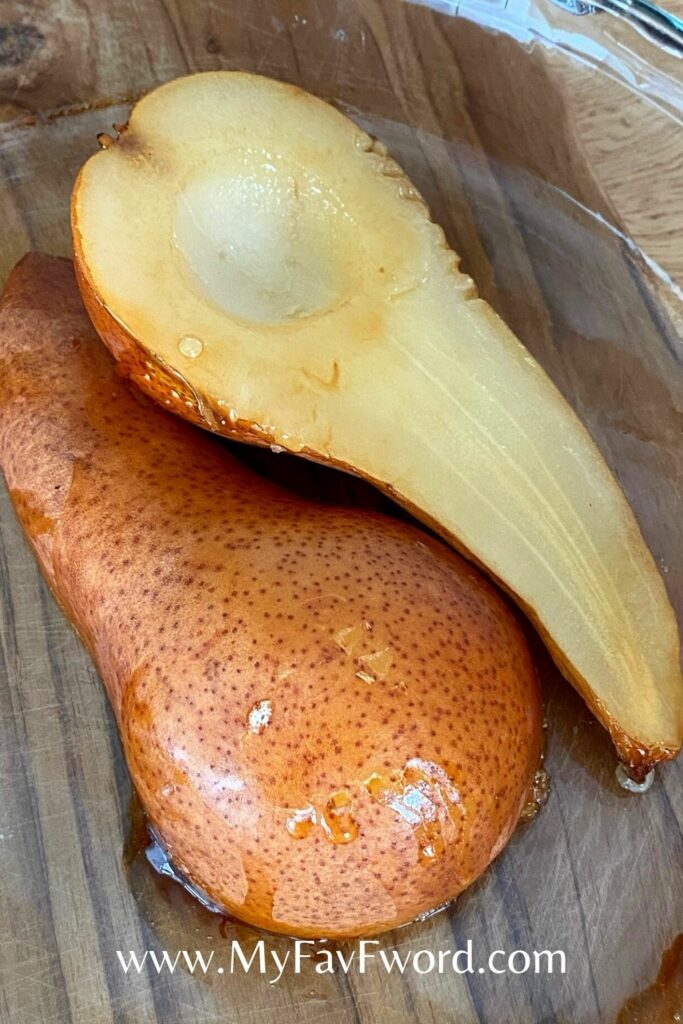 What do you need to make these healthy baked pears?
Bosc pears (one for each serving)
Sugar free syrup like Ms Butterworth
Sugar free Caramel flavored syrup – I use
Water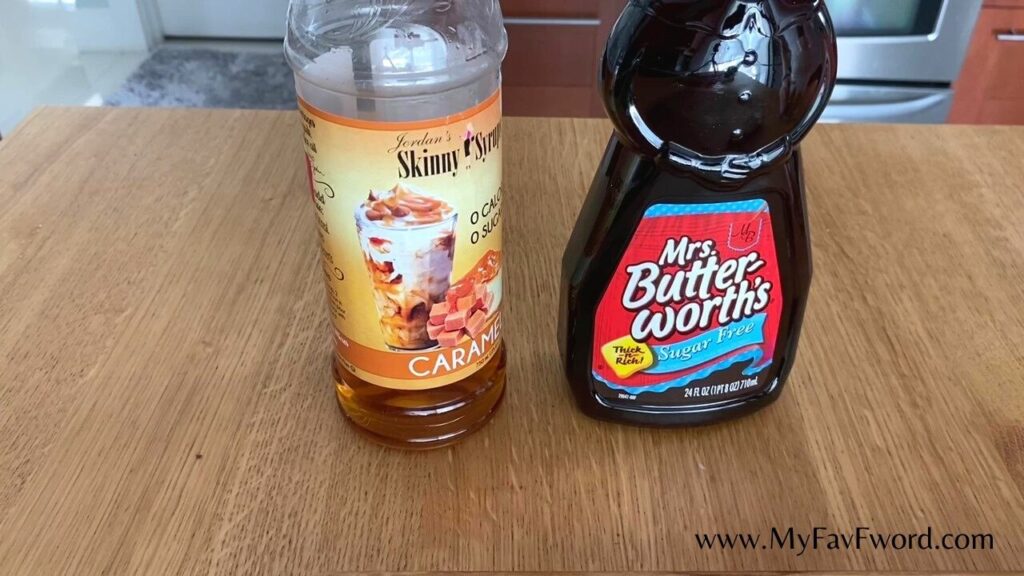 What can you eat the baked pears with?
Greek yogurt – this is by far the best option. I like to use 5% fat Fage Greek yogurt. It is very creamy and pairs with these pears perfectly.
High protein ice cream (Halo top, Enlighted, Fairlife to name a few). These types of vanilla ice cream usually have 70-90 calories per serving and 5 grams of protein which makes it a good choice. Keep in mind that a serving size is about 70 grams.
Mascarpone cheese – this option is very high in calories but definitely delicious and goes well with the pears. One serving (1 once/28 g) has a whopping 100 calories and 0 grams of protein.
Whipped cream – this is another high calorie option that will cost your brave soul 100 calories for 1 once/28 grams of this awesomeness.
Nuts
Dried fruit like raisins, cranberries
Crumbled cookies – biscoff cookies could be a great choice
Granola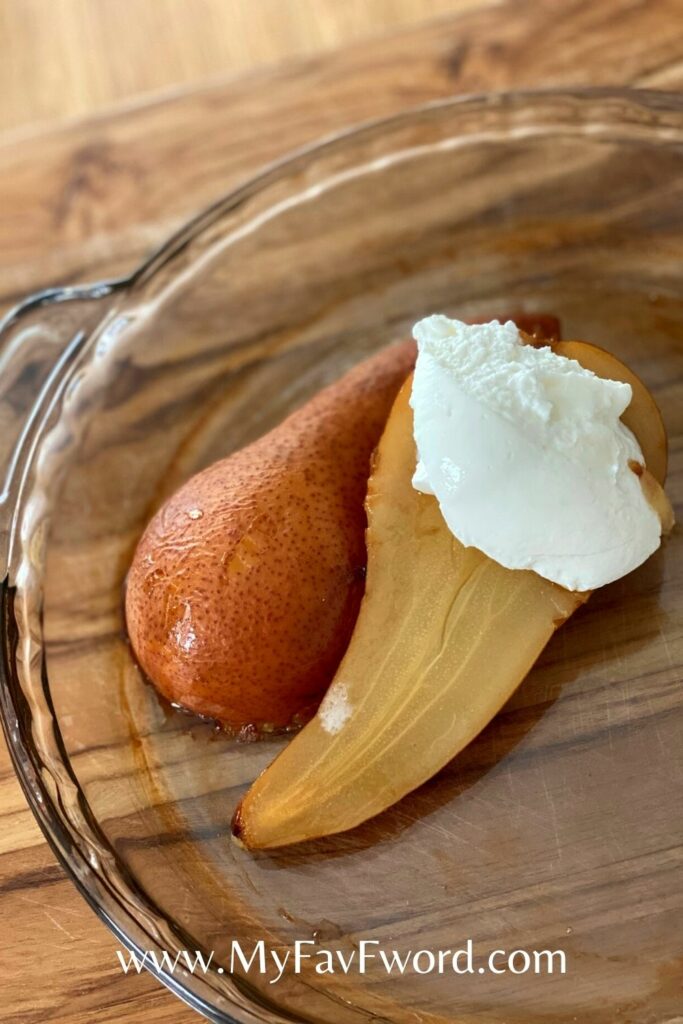 How to make sugar free baked pears
Prepare pears by cutting each in half and removing the seeds.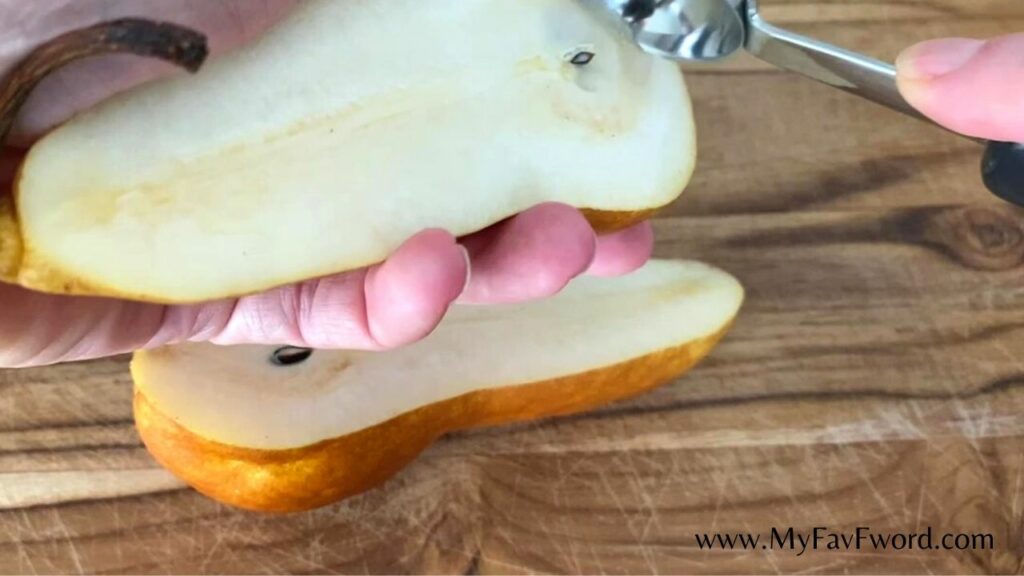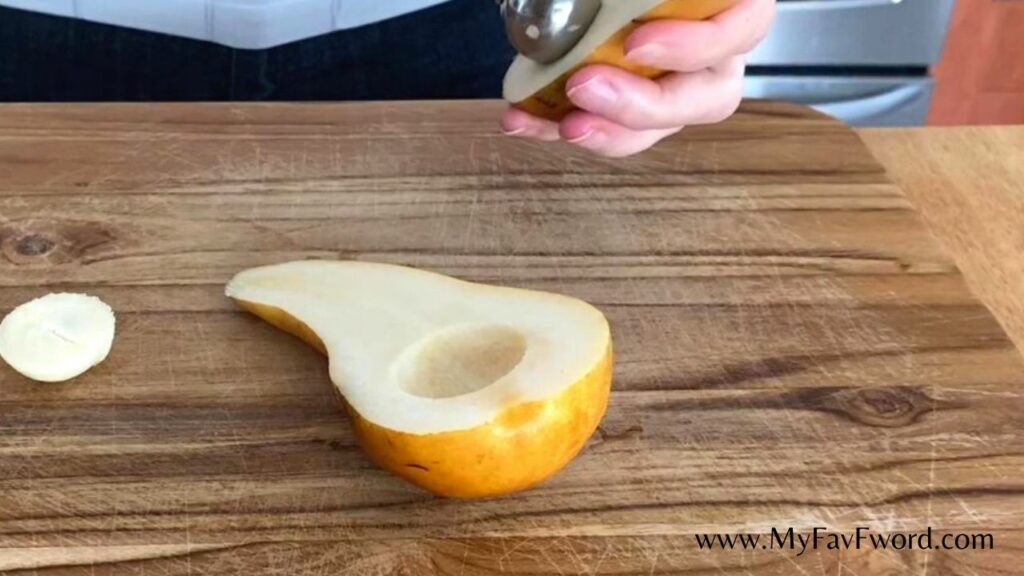 There are two different dishes that can be used to bake the pears: cast iron skillet or a baking dish that's oven safe.
Add about 2 oz of syrup mix (half regular and half flavored syrup) to a baking dish.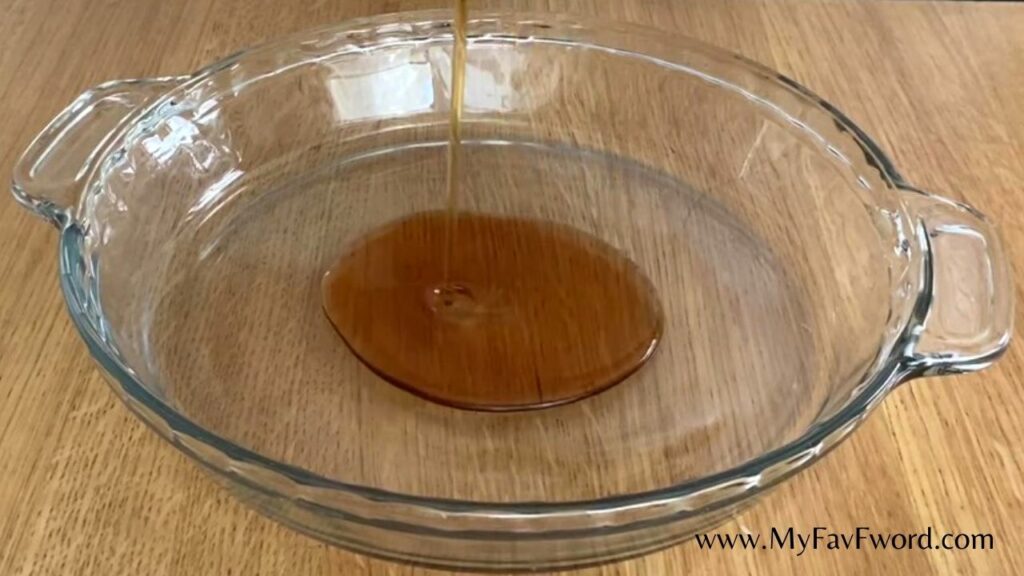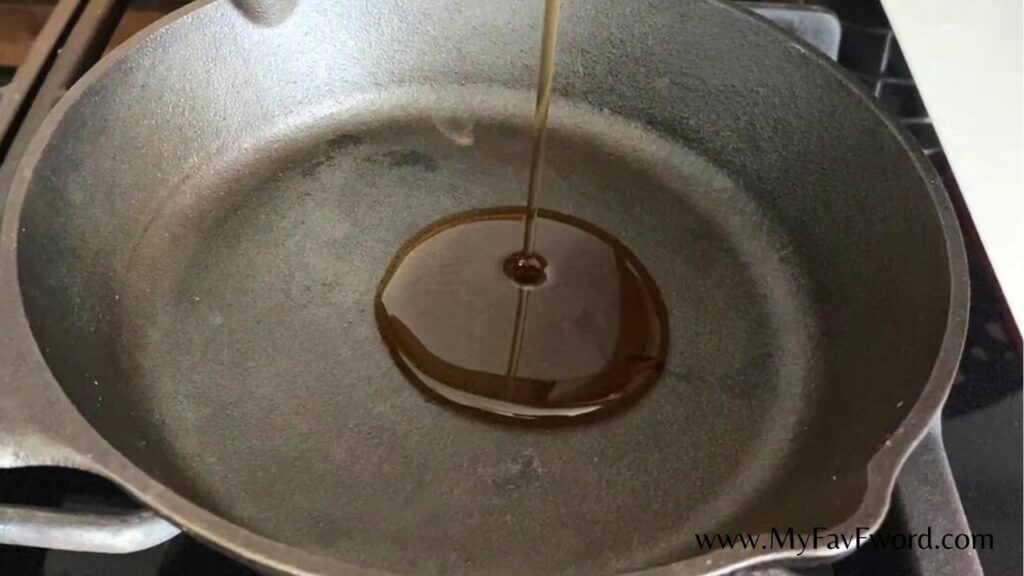 Add pears by placing them cut side down.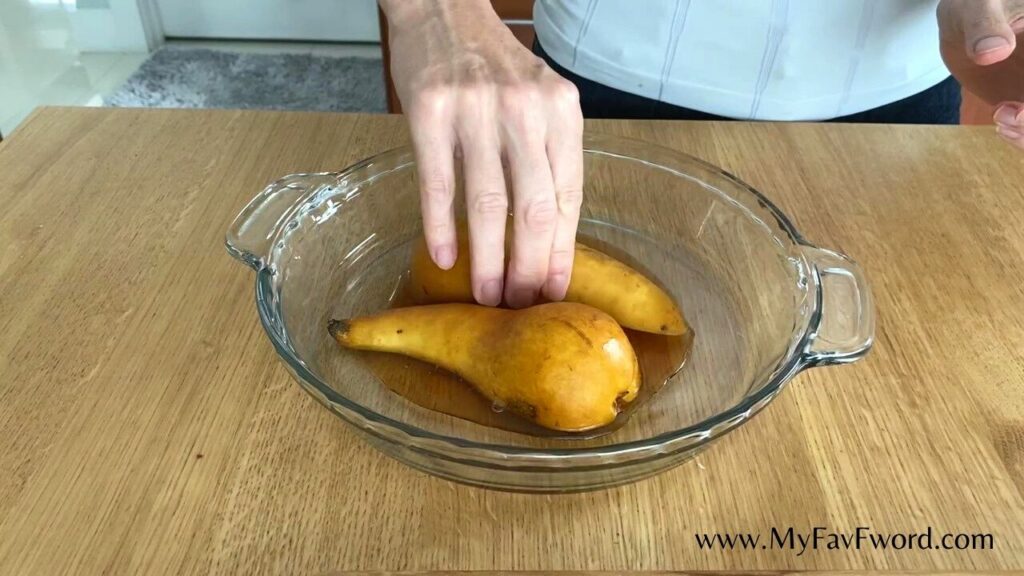 Preheat the oven to 350 F and bake the pears for 30 – 35 minutes.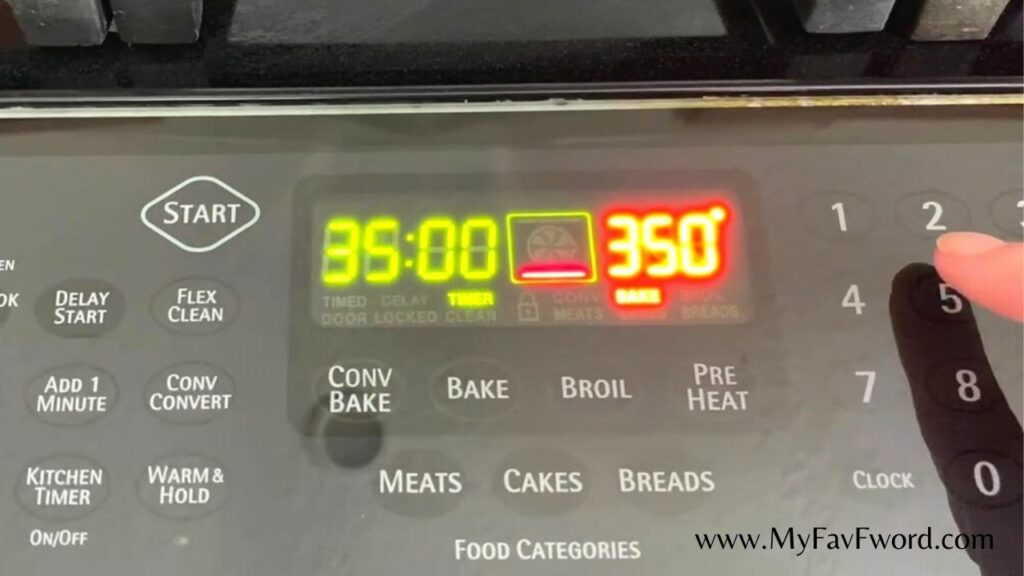 The syrup mixture will become thicker while cooking. After 5 – 10 minutes into baking add half a cup of water and keep on adding if needed.
By using a large spoon, baste the pears from time to time with the syrup.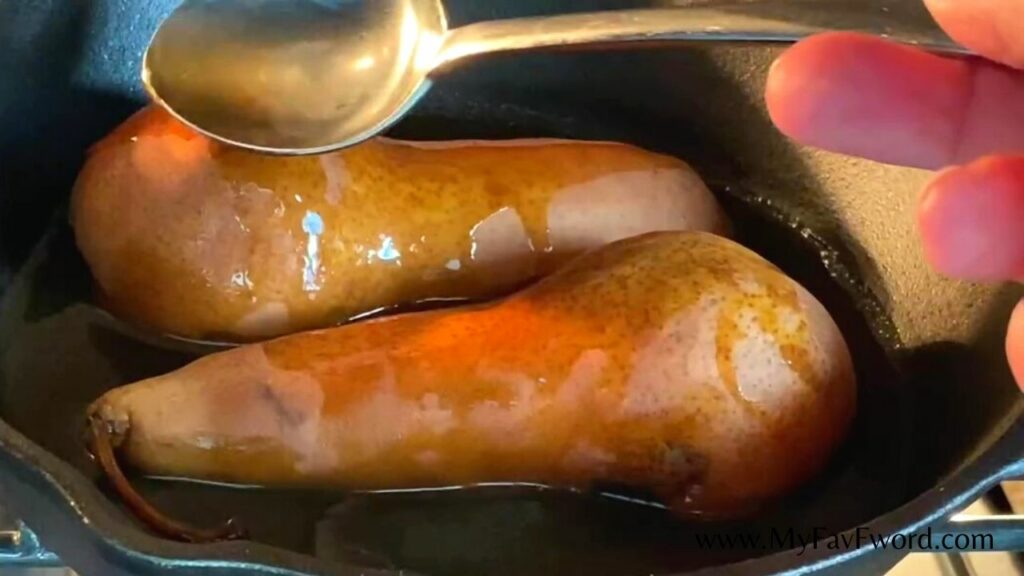 Insert a fork into a pear to check if it is done. If the fork goes in easily and smoothly, the pears are done.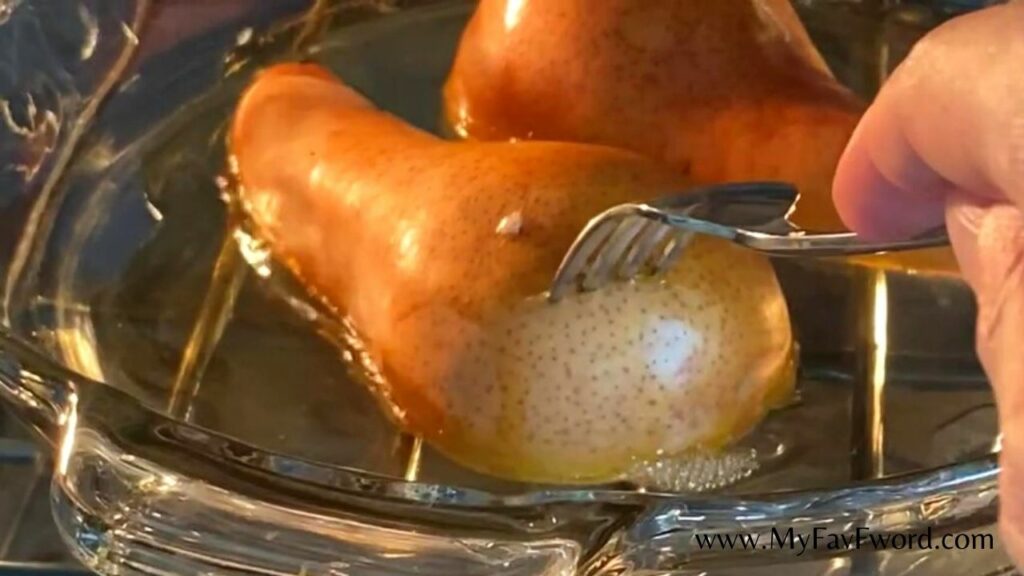 Serve with your favorite topping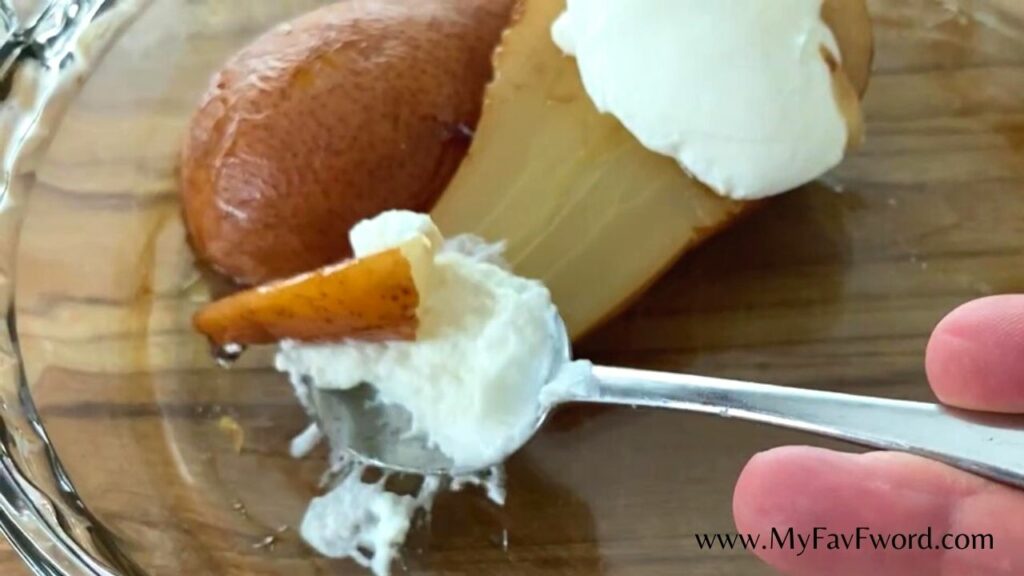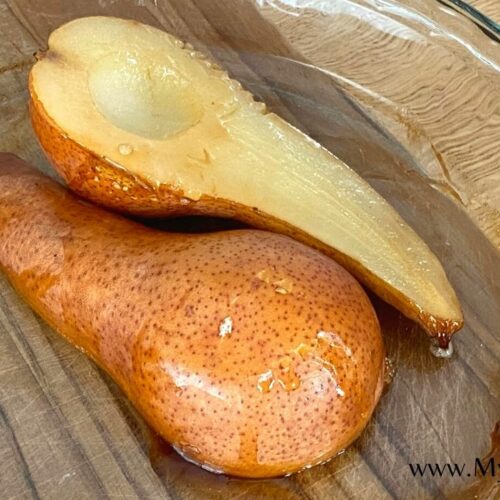 Healthy Baked Pears
These pears are a perfect every day dessert. No sugar added. They are easy to prepare and quick to bake. Just put it in the oven and they will be ready by the time you are done with your dinner.
Equipment
baking dish or cast iron dish
Ingredients  
1

bosc pear

1

oz

sugar free pancake syrup

Ms Butterworth

1

oz

sugar free flavored syrup (caramel)

Skinny syrups

1

cup

water

use as needed
Instructions 
Prepare pears by cutting each in half and removing the seeds.

Add about 2 oz of syrup mix (half regular and half flavored syrup) to a baking dish

Add pears by placing them cut side down

Preheat the oven to 350 F and bake the pears for 30 – 35 minutes

The syrup mixture will become thicker while cooking. After 5 – 10 minutes into baking add half a cup of water and keep on adding if needed.

By using a large spoon, baste the pears from time to time with the syrup.

Insert a fork into a pear to check if it is done. If the fork goes in easily and smoothly, the pears are done.

Serve with your favorite topping
*Links in this blog post are affiliate links, which means at no extra cost to you, I will make a small commission if you click them and make a qualifying purchase*
---
---