Healthier Cranberry Sauce – Lower in Sugar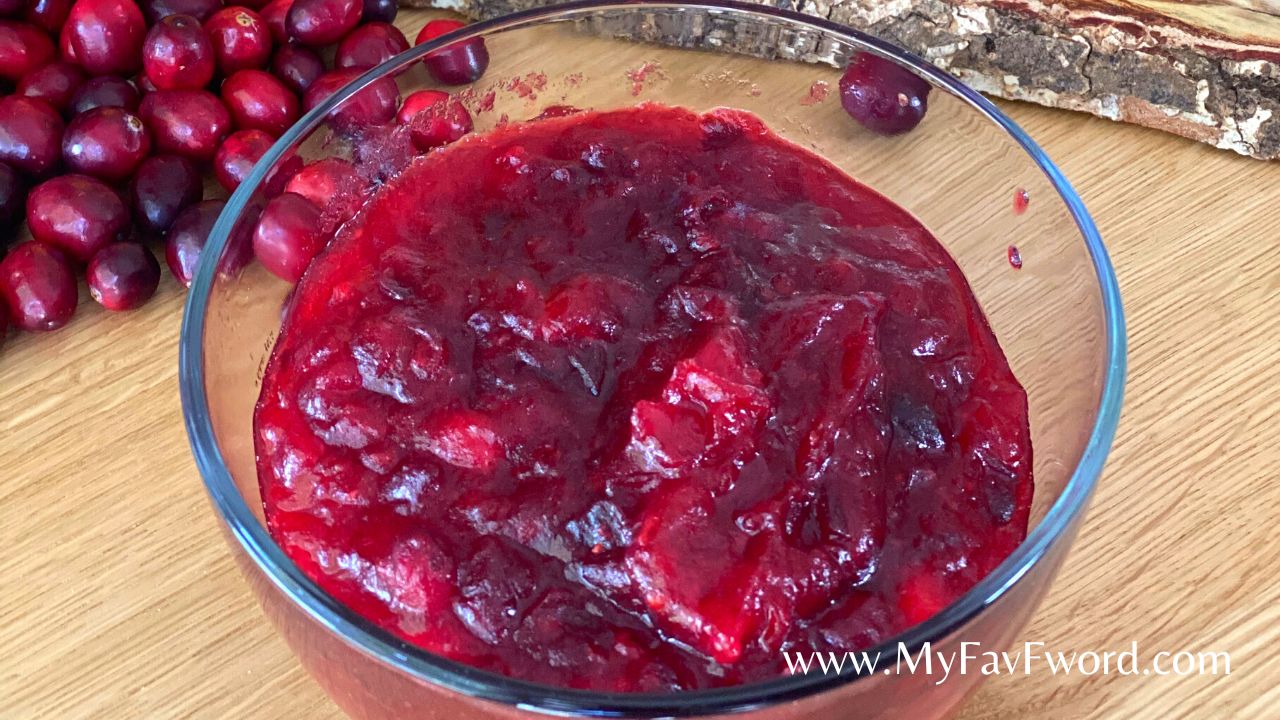 What makes this cranberry sauce healthier? Just less sugar. That's right! That's all you need to do to improve your recipes and make them better. Small changes make all the difference. I like the idea that I can enjoy Thanksgiving dinner and feel great.
Cranberry sauce has tons of sugar – especially the store bought. Making it from scratch is the first step to a healthier dinner and reducing the amount of sugar is one step extra.
I prepare this recipe for a healthier cranberry sauce every year for Thanksgiving and everyone enjoys it (they don't even know this is a lower sugar option, just like my famous Carrot Souffle – you must try it!!).
For step by step instruction watch this Cranberry Sauce video.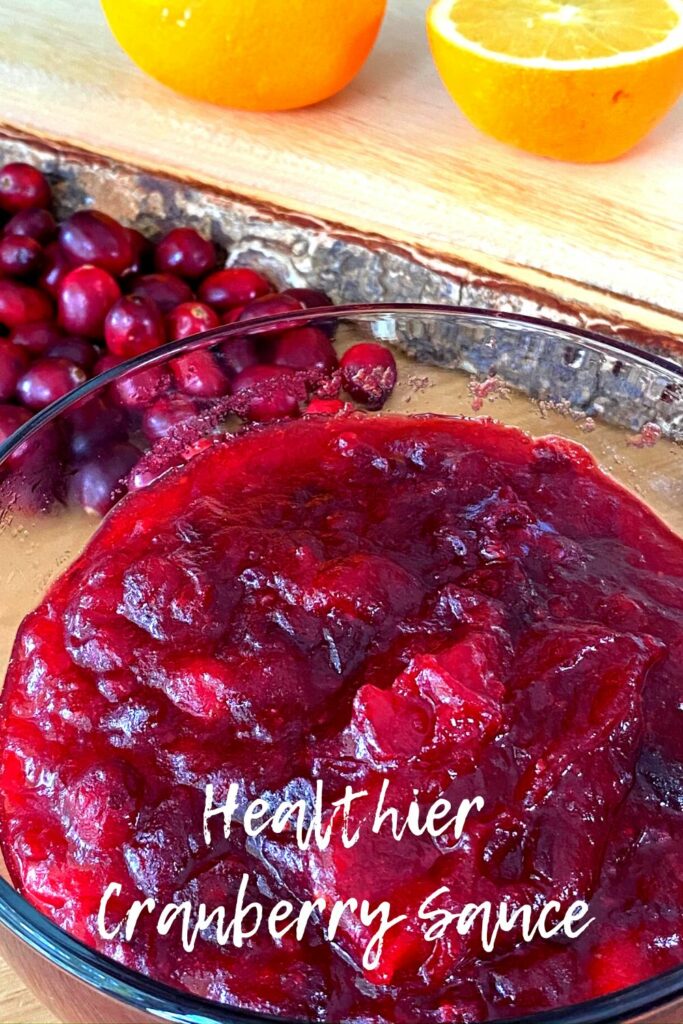 Is cranberry sauce good for weight loss?
Despite all you see on the Internet, cranberry sauce is not good for weight loss. Cranberry sauce is very high in sugar, especially the store bought. One serving, 1/4 of a cup (70g) of canned cranberry sauce has 110 calories and 24 grams of sugar. And 1/4 cup is a very small amount. That is 110 calories that doesn't make you full or satisfied.
However, don't skip it on your Thanksgiving dinner, it does add lots of flavor to turkey and my sourdough bread stuffing. You can make it from scratch and reduce the amount of sugar. But not so much that you lose all the sweetness and flavor. Truth be told, cranberries are very tart and require the right amount of sugar.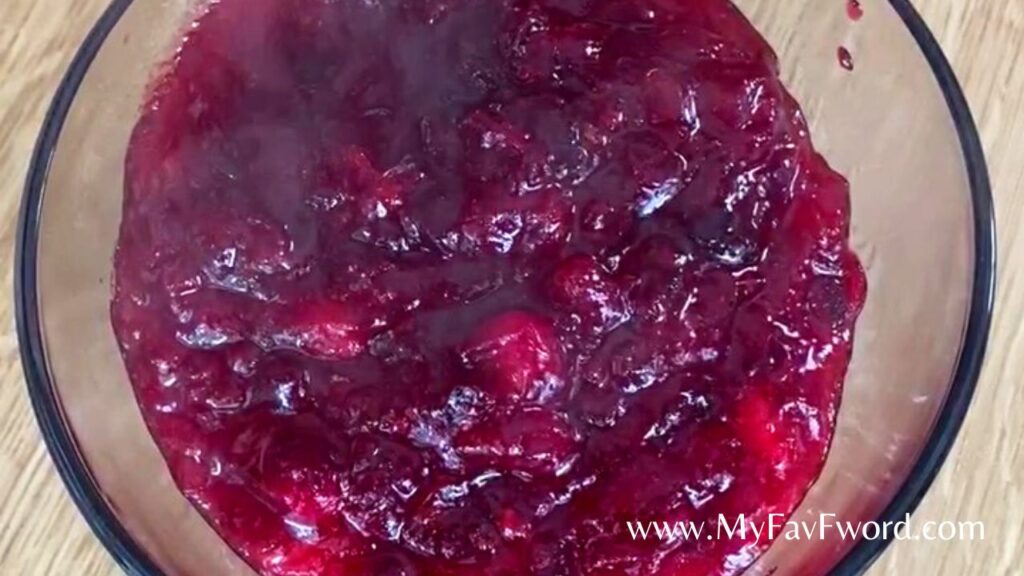 What will you need for a lower in sugar cranberry sauce
Cranberries, fresh
Sugar
Orange (juiced)
Water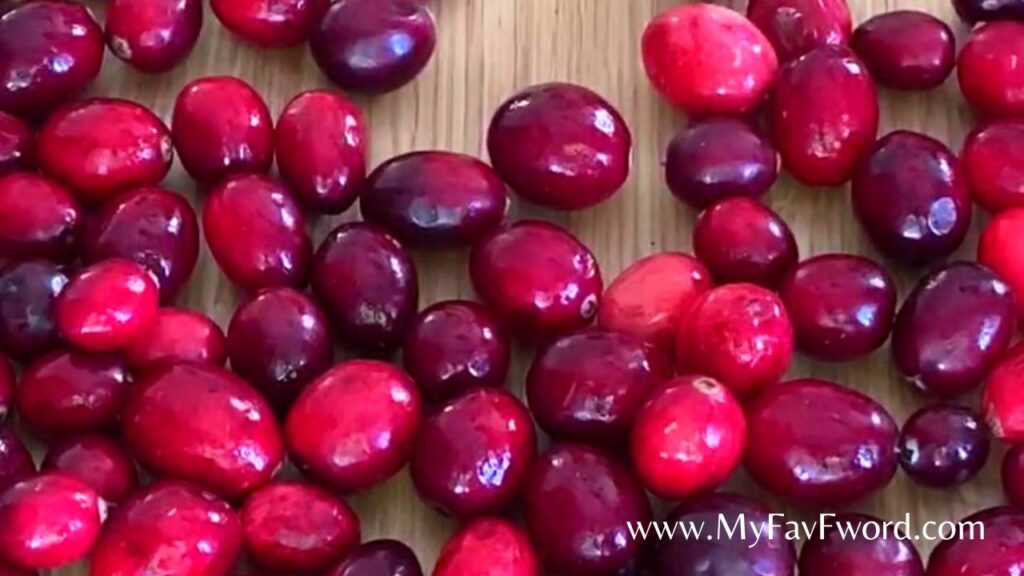 How cranberry sauce can be stored?
Cranberry sauce can be stored in the fridge for at least a week. It holds up very well. You can even make it ahead of time: one day before Thanksgiving is great. I store it in an airtight container.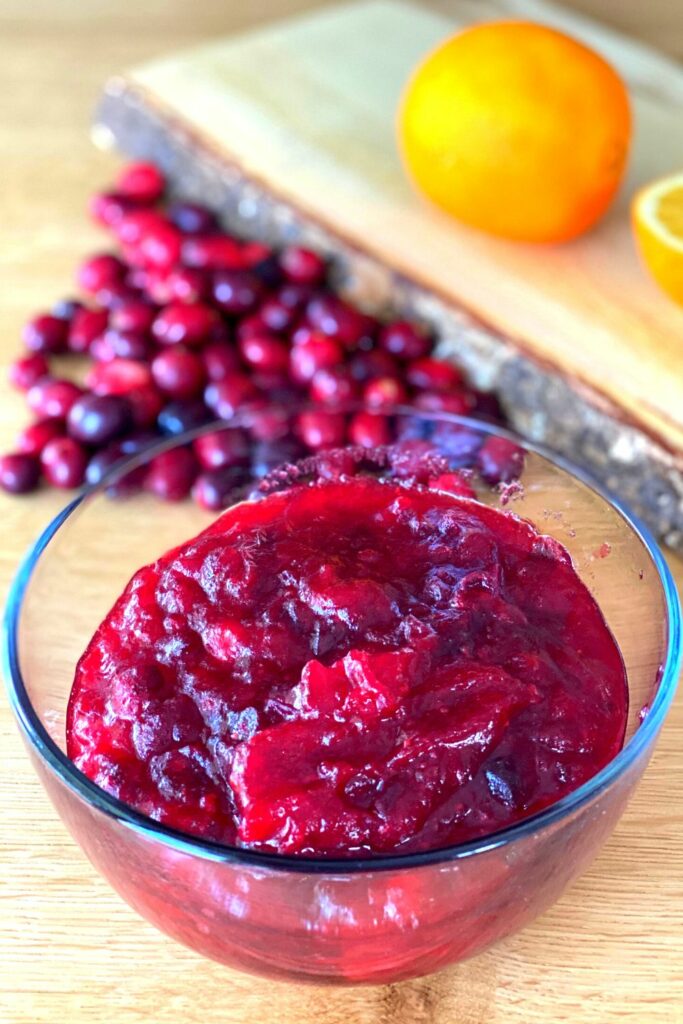 How to make a healthier cranberry sauce
Making a healthier version of a cranberry sauce is very simple and fast.
Start with a small saucepan and add 12 oz of fresh cranberries, half a cup of sugar, half a cup of water and juice of half an orange. Before you squeeze the orange, zest it. You will need 1/2 tbs of fresh zest as well.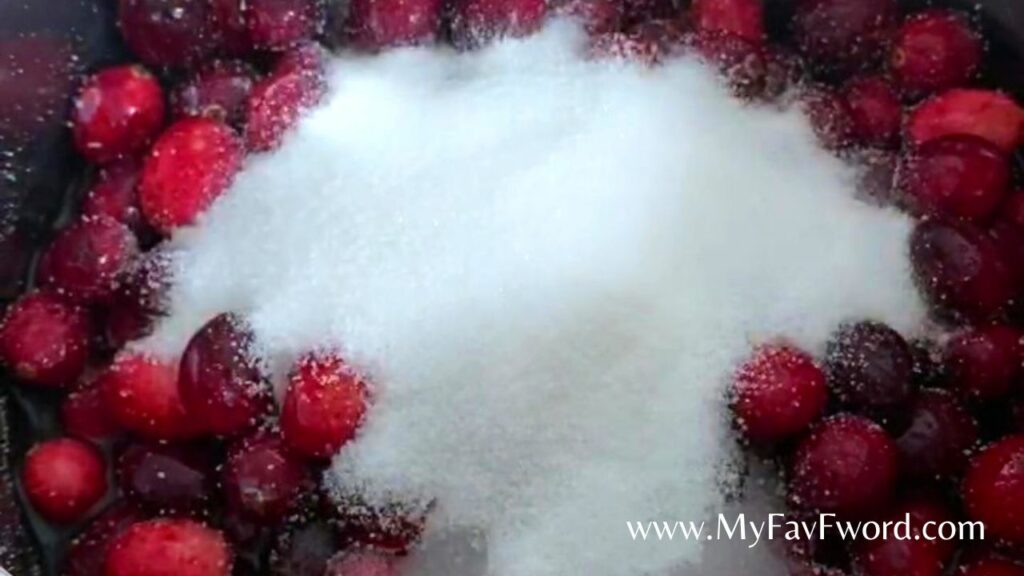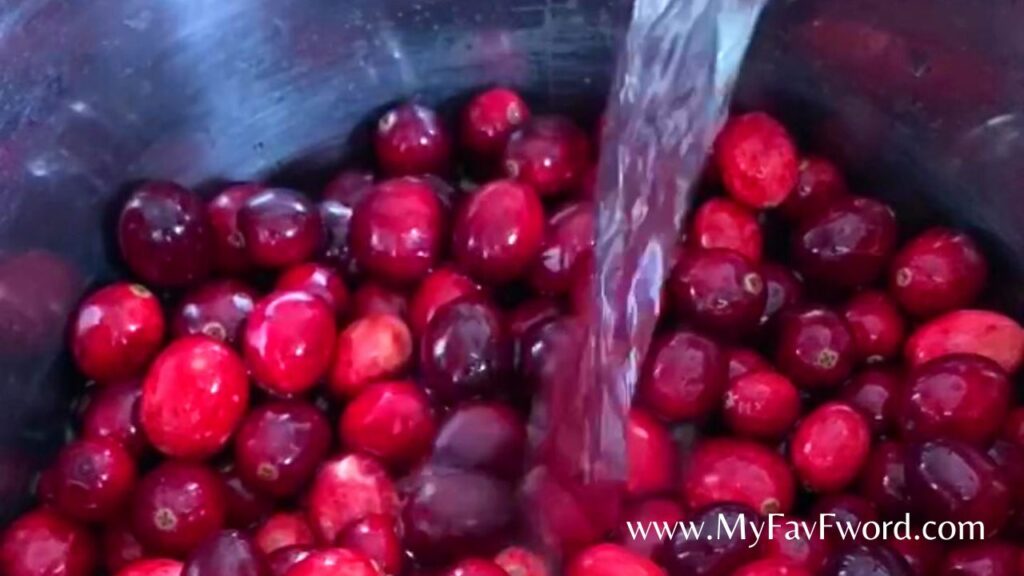 Turn stove on medium high heat and bring it to a boil.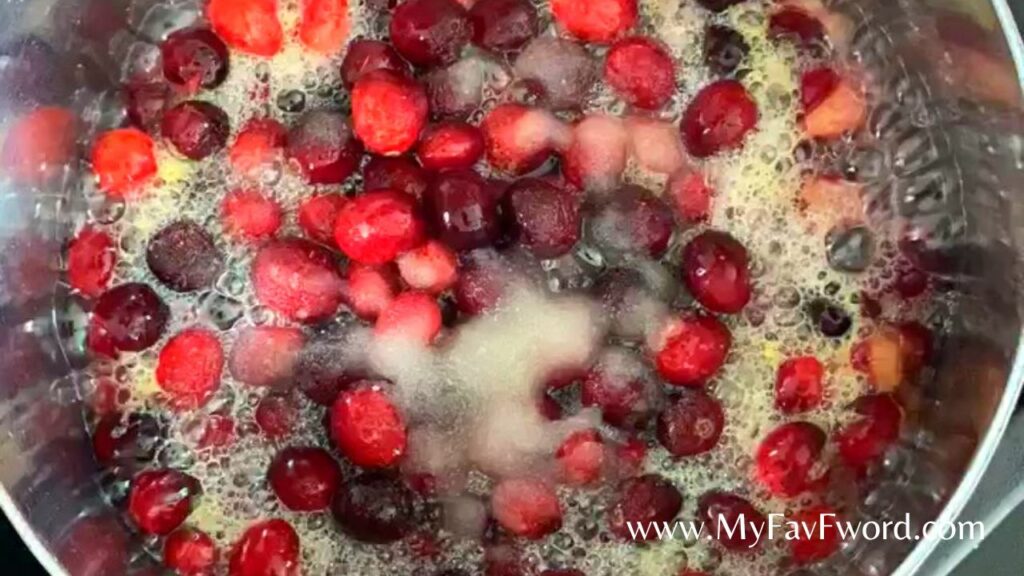 Continue cooking until all cranberries break down and sauce thickens. This process can take anywhere from 15 minutes to 25 minutes.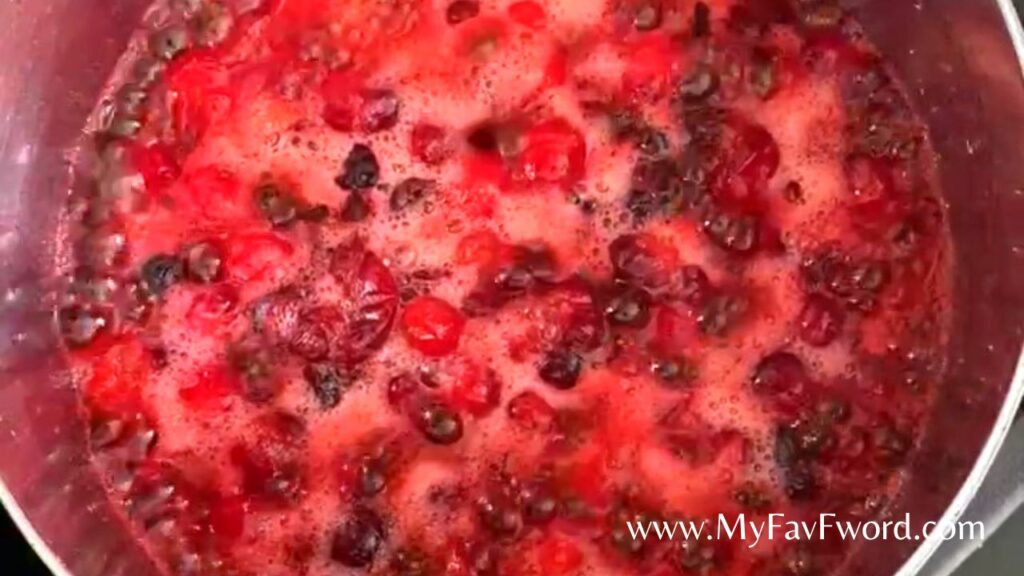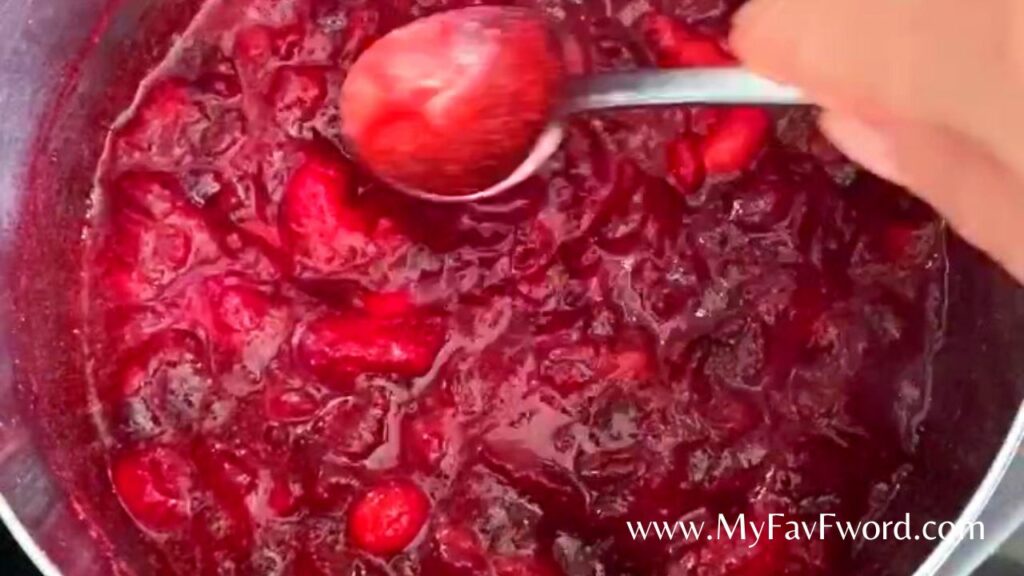 Serve it hot, right away, or store it for later. The sauce will thicken when it cools. You can reheat it if you like it warm, I know I do 🙂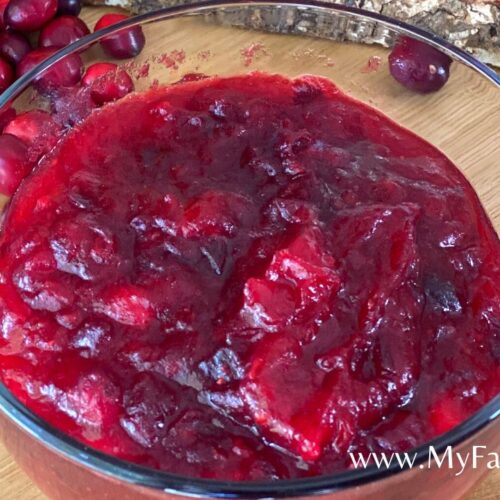 Healthier Cranberry Sauce
This cranberry sauce recipe is easy and very fast to prepare. It has just enough sugar to make the sauce sweet but not so much that would bring your calories too high.
Ingredients  
12

oz

fresh cranberries

½

cup

water

½

cup

sugar

½

orange

½

tbsp

orange zest
Instructions 
Cook for 15 – 25 minutes until cranberries fall apart and the sauce thickens
GUILT FREE DESSERT RECIPES
NO BAKE YOGURT STRAWBERRY CHEESECAKE
COFFEE CHOCOLATE CHIP YOGURT ICE CREAM
*Links in this blog post are affiliate links, which means at no extra cost to you, I will make a small commission if you click them and make a qualifying purchase*
---
---