More Apples than Dough Cake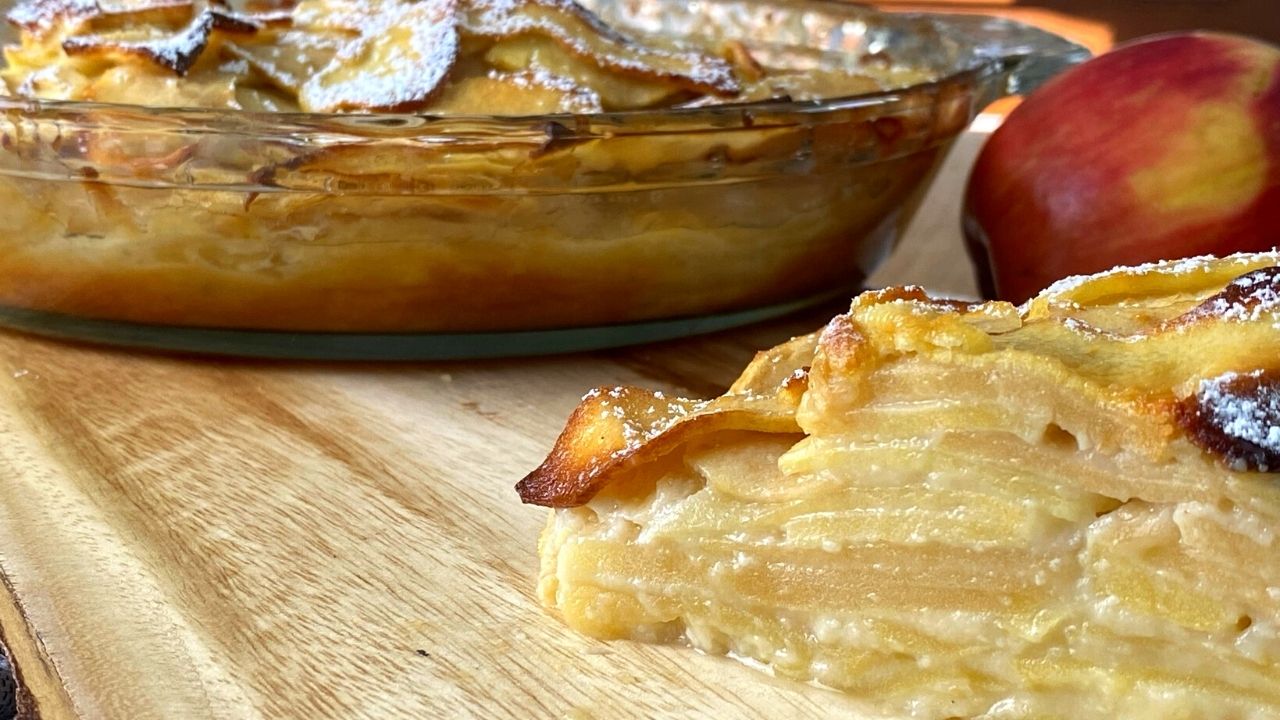 I have been seeing this recipe on YouTube and yes, it is called More Apples than Dough Cake. After going through the ingredients and calculating calories it was evident I have to make it and include it in my low calorie dessert list. Even though this is a low calorie cake, it is absolutely delicious. It taste like nothing I have had before. It must be the lemon zest that makes the difference. It gives this recipe such a refreshing flavor.
This recipe is very low in sugar (25 g) and full of apples. Probably 75% of the cake are just apples. So you can even call it healthy. The whole cake has only 1224 calories which could be just one serving of a rich dessert in a restaurant. With such a low calorie count you can even enjoy a slice (153 calories per slice) of this More Apples than Dough Cake every single day.
This cake reminds of the IKEA apple cake they used to sell in their food court. It is very interesting that this dessert is called a cake, since when you take a close look at the ingredients it is apples coated in crepe dough. That is what makes the cake so light. If you have many apples and do not know what to do with them – this is a great way to use them.
For detailed video instructions, visit this Apple Cake video:
What is the best apple for apple cake?
The best apples for a cake are Golden Delicious in my opinion. They are sweet and crisp so they won't fall apart during baking process like Macintosh will, for example. If you want to make the cake even more diverse in flavor, mix Golden Delicious with Granny Smith. Granny Smith apples are tart and crisp. The tartness balances the sweetness of Golden Delicious. And this goes for any apple cake you make. There are other good possibilities as far as apple selections goes like: Gala, Fuji, Braeburn. They are all great apples but they are very sweet and if you want best flavor the above mentioned mix of apples tend to be the best. But as I always say, we all have different taste and will experience flavors differently. Experiment and see which apples work best for you and leave a comment below.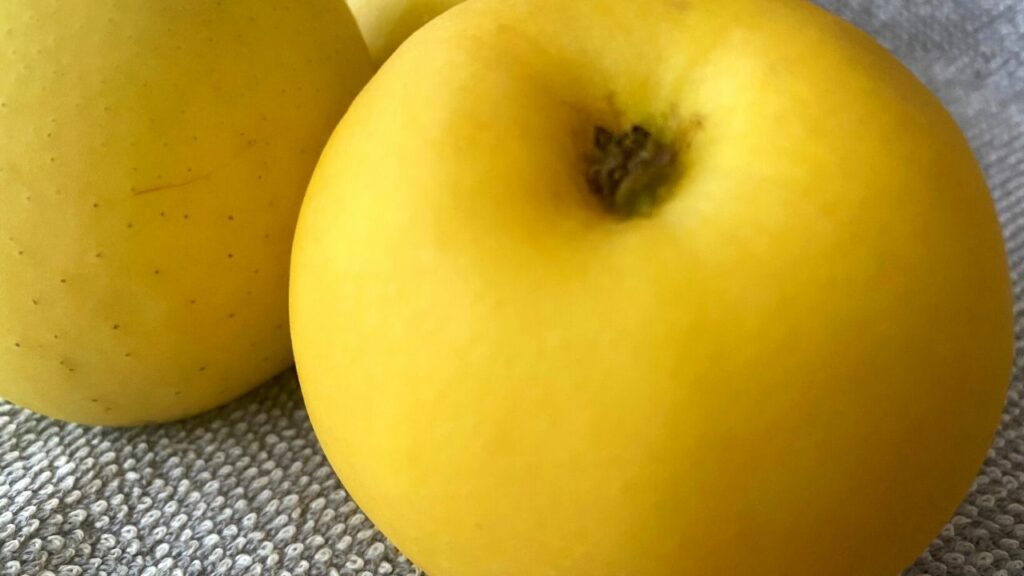 Should you peel apples for apple cake?
Peeling apples is a preference. There are recipes (like this Polish Apple Cake) that I would peel them and others (like this Apple Crisp) that I won't. But to be honest, you do not need to peel apples for any recipe. I personally like the look and texture of the peel.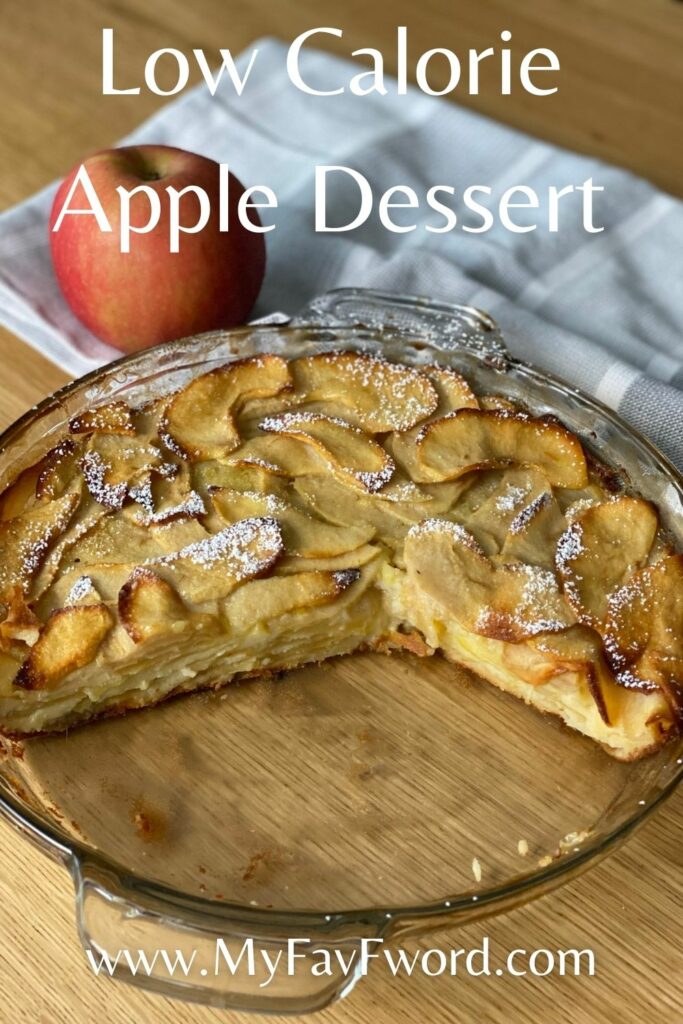 How long will apple cake keep?
If you live in a warm climate store it in the fridge for up to 5 days but keep in mind that the taste of any apple cake does not get better with time. Apples tend to release liquid and the longer the cake sits the soggier it gets.
In a cooler climate you can leave it out for a day and store in the fridge for 4 to 5 days. I prefer to eat apple cakes hot, straight out of the oven but that's just me. We always finish them on the same day. And on rare occasion if we don't – I always reheat them in the oven before eating them the next day.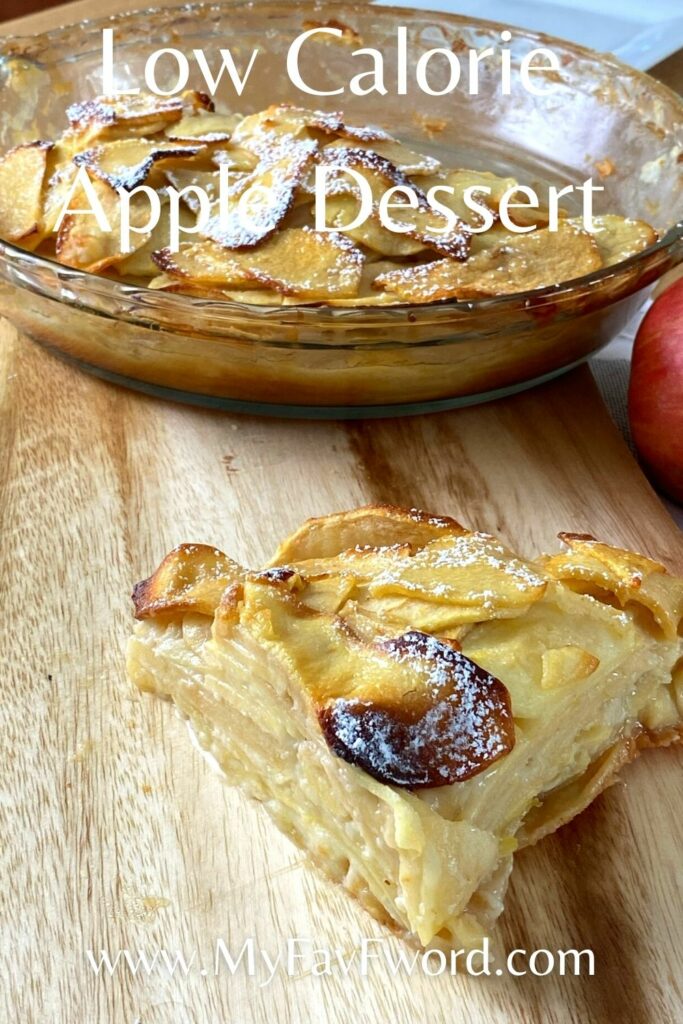 How thick should apple slices be for apple cake/pie?
About 1/4 of an inch makes for the perfect thickness. I actually learned it the hard way when I was preparing this recipe. I tried to cut them thin and it became a gooey mess after baking. It was a great tasting gooey mess but the presentation was lacking 🙂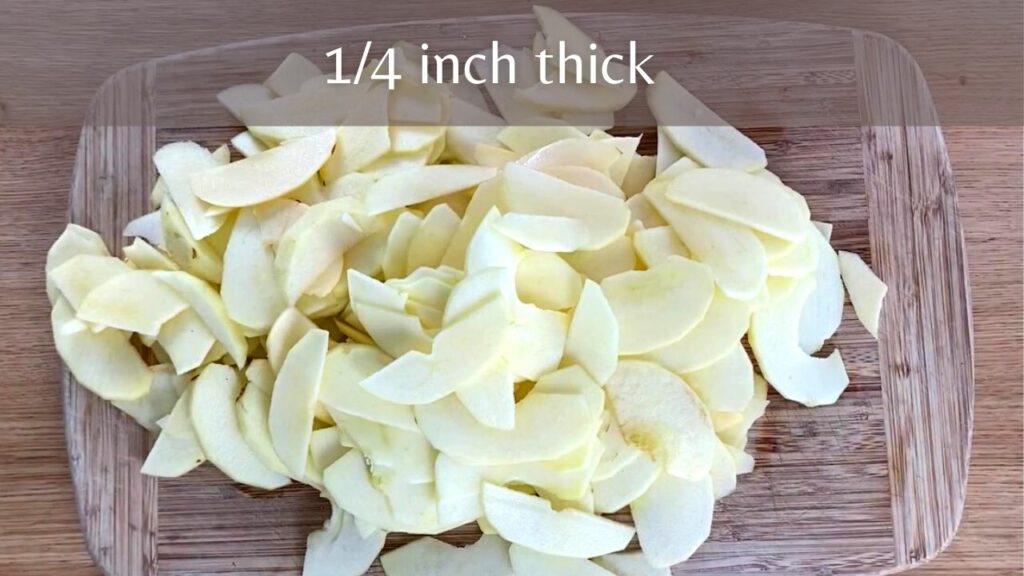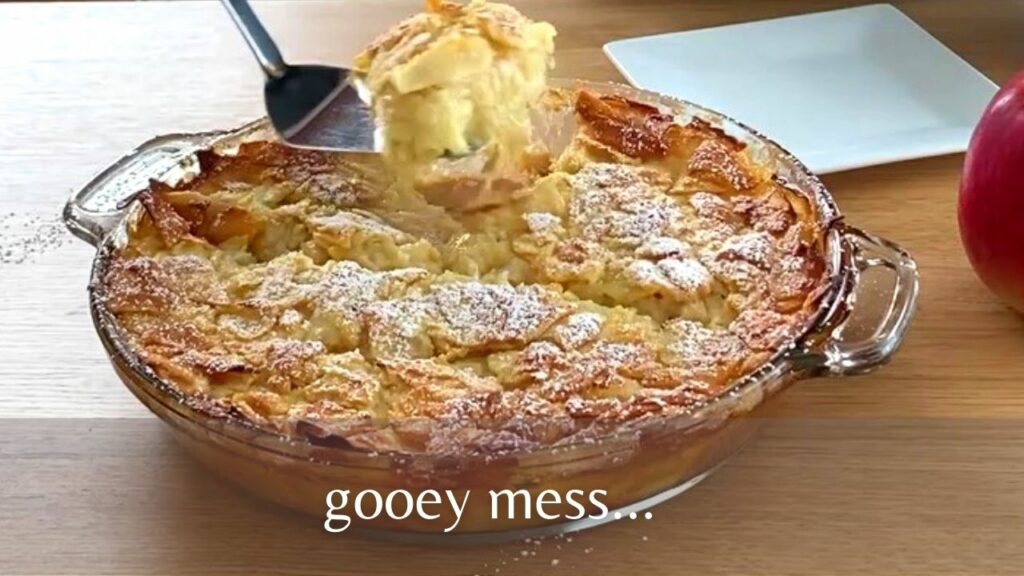 Tools for slicing apples for More Apples than Dough Cake
My favorite way to slice the apples is by using vegetable slicer because it is sharp and you can adjust the thickness. You can also use box grater or just slice it by hand.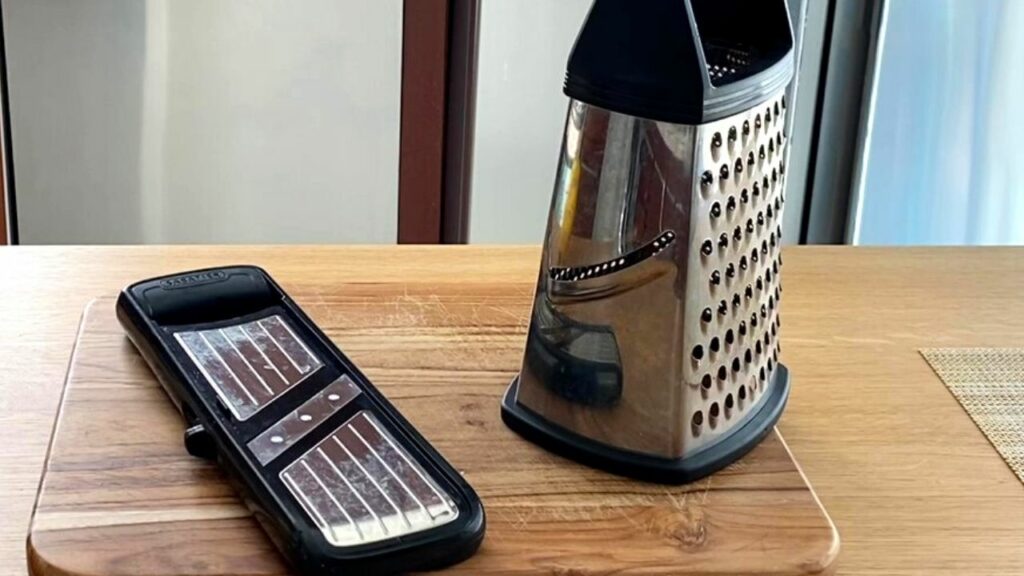 Love apple desserts? Here are some more low calorie ideas:
Polish Apple Cake – Jablecznik
Apple Crumble Recipe – Healthy Low Sugar Option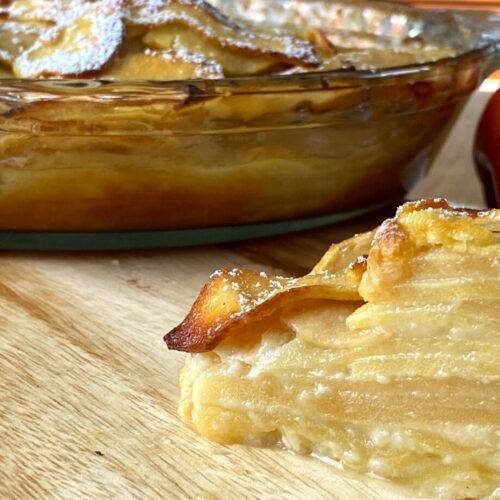 More Apples than Dough Cake
If you have a few apples and crepe ingredients you can make this apple dessert. It is easy to make – no special skills or equipment required. I would know as I have made many mistakes while preparing this recipe and every time the taste was great.
Equipment
Glass Pie Dish for Baking 8-1/2 inch

Kitchen Aid Professional stand Mixer

Vegetable Slicer
Ingredients  
2

large

Eggs

80

g

All purpose flour

2 and ¾ oz

2

tbs

melted butter

25

g

granulated sugar

about 1 ounce

1

tsp

baking powder

½

lemon, zested and juiced

100

g

milk 2%

about 4 ounces

650

g

Apples (you can use more)

3-4 Apples – 23 ounces

1

tsp

vanilla extract
Instructions 
Grease baking dish – I am using 8 inch round glass dish

Prepare apples by peeling them

Juice half of a lemon right into the apples
Prepare the dough
To a bow of electric mixer add 2 whole eggs, pinch of salt, sugar and vanilla extract

Mix on high speed until eggs become foamy

Add lemon zest, milk and 1 tbs butter and mix

Add flour in batches. Mix after each batch
Assemble all Ingredients
Add apples to the dough in batches. Stir each batch and make sure all apples are well coated before adding next batch

Spread the apples in layers, flattening each layer to fill all gaps

Brush with remaining 1 tbs of melted butter

Bake at 350F for 45-50 minutes

Sprinkle with powdered sugar before serving
Items used in this recipe
Kitchen Aid Professional stand Mixer
Glass Pie Dish for Baking 9-1/2 inch and 8-1/2 inch
*Some of the links are affiliate links, which means at no extra cost to you, I will make a small commission if you click them and make a qualifying purchase. If you have a different purchase in mind, you can also use this store wide link*
---
---