Apple Crumble Recipe – Healthy Low Sugar Option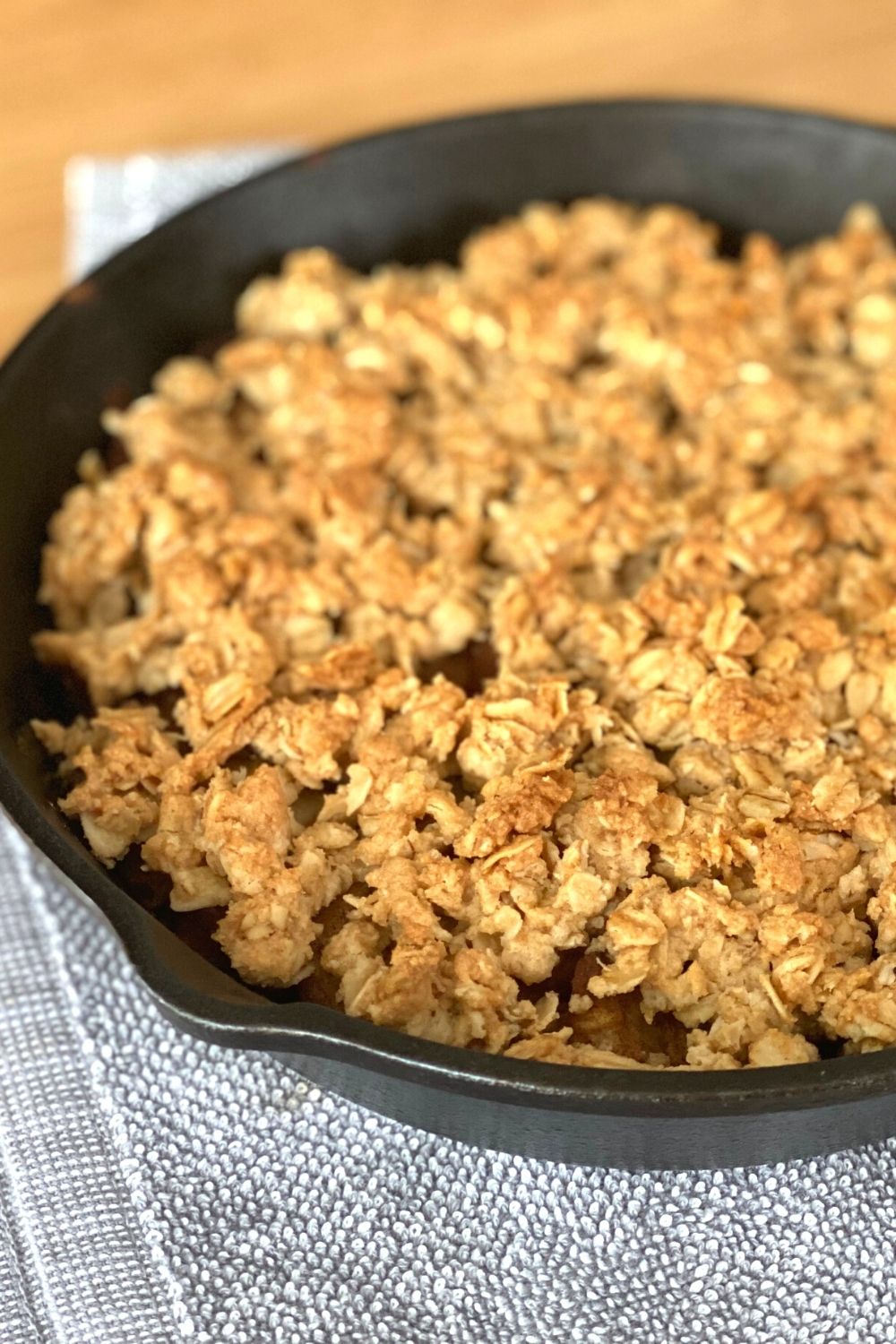 This Apple Crumble (Apple Crisp) recipe is very low in sugar and high in flavor. I do not add sugar to the apples at all. Yet, they are very sweet. The key is the process. The type of apples you will be using will also make a huge difference. I tried many times and came to a conclusion that Golden Delicious apples are simply the best choice. They are sweet, almost pear like flavor. They are also pretty crispy so they will not fall apart while cooking them like Macintosh apple would.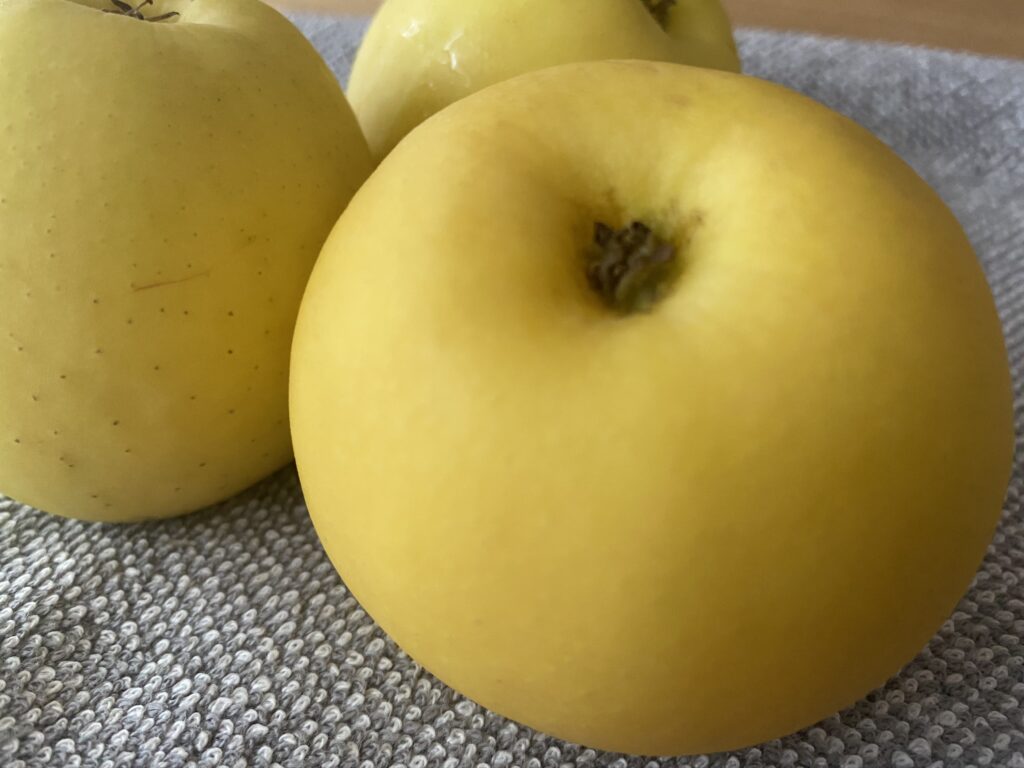 Preparing the apples for best Apple Crumble
To prepare the apples you just need to wash them, of course:). I do not peel them. Remove the core and dice them into medium size bites. I put them into preheated non stick pan, sprinkle with a generous amount of cinnamon and cover them up. I reduce the heat to minimum and cook them until I see they start releasing water. At this point, the apples need to be stirred to make sure all of them are well coated in cinnamon and juices and cover them.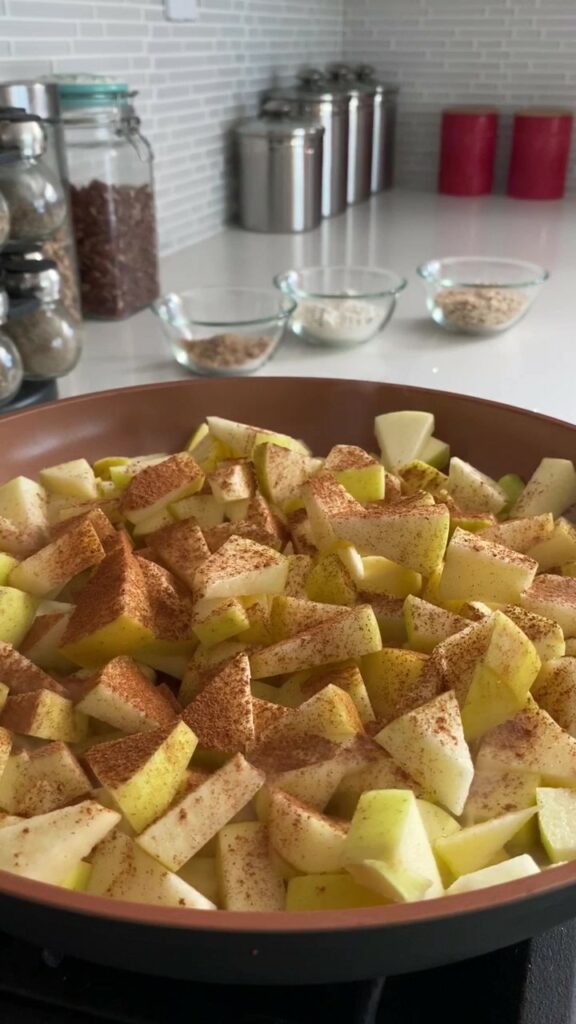 I would continue cooking them until the water is almost evaporated and the apples are a little bit brown. The apples are done when there is very little of liquid left and the liquid is thick, almost like a caramel.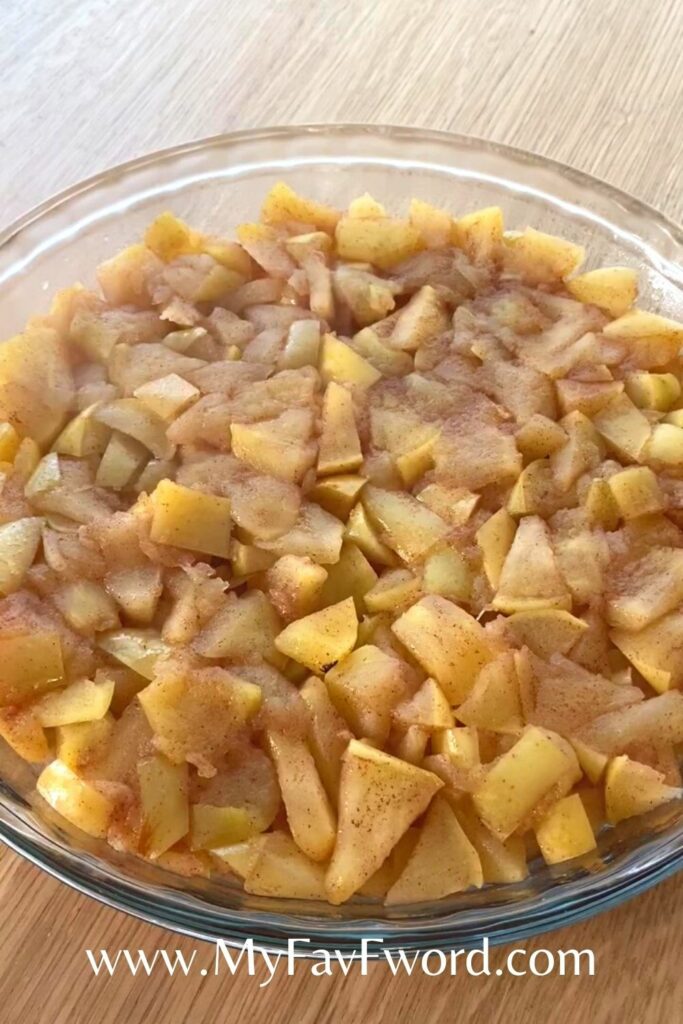 And that is the process that makes the apples so sweet that you will not need any sugar; making this apple crumble recipe a lower calorie option and healthier than any other ones.
I also like to add oats to my crumble itself and minimum amount of butter and sugar. This apple crumble recipe is one of the best I have ever tried. It is a proof that you do not need to add copious amounts of sugar to make desserts amazing.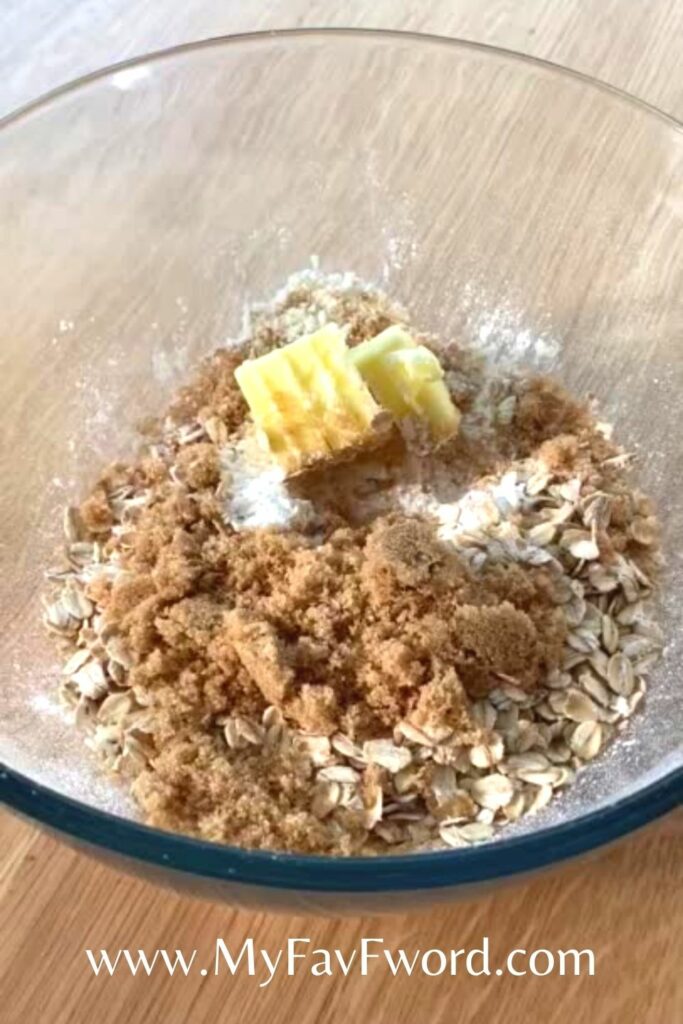 I like to serve the apple crisp with either: full fat Fage greek yogurt or Halo Top ice cream. But you can also use your favorite Ice cream or whip some whipping cream as well.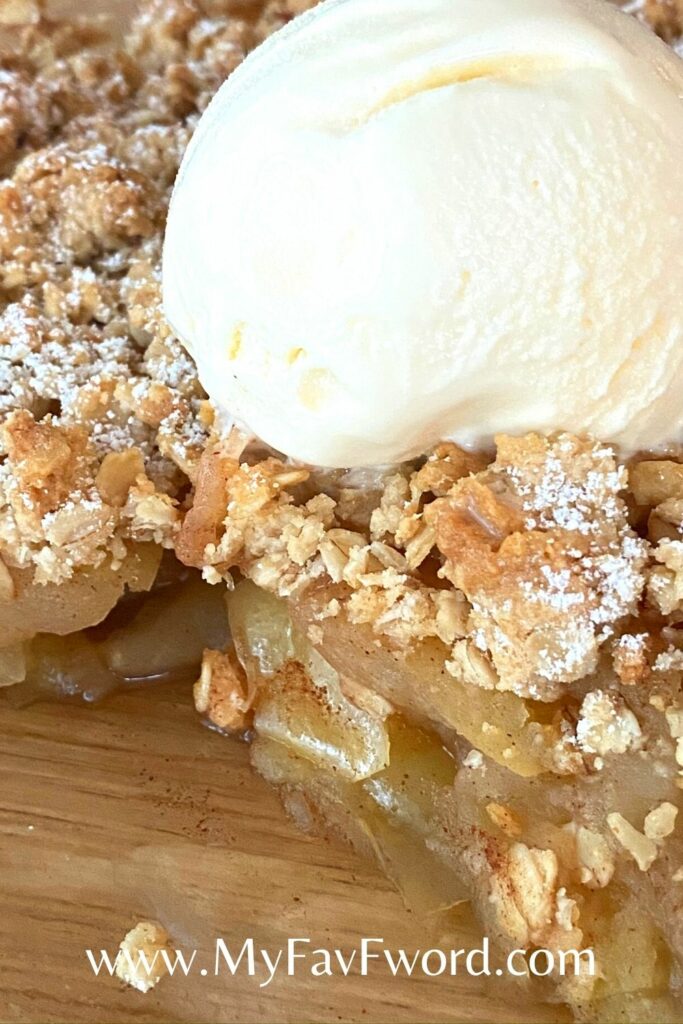 Love apple desserts? Here are some more low calorie ideas:
Polish Apple Cake – Jablecznik
See the video for more detailed instructions so you can see how that will look like: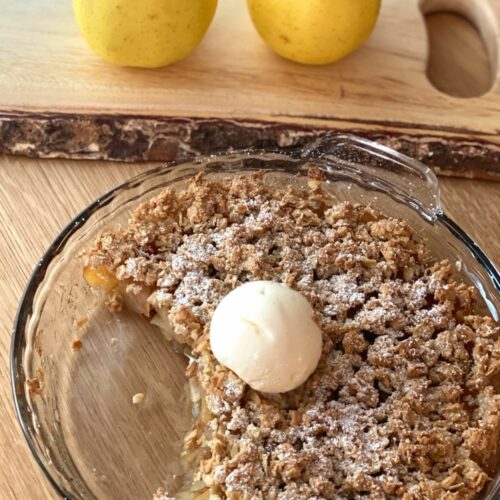 Apple Crumble – Low Sugar
Quick and easy apple crumble that you can make every day. This dessert can be made in one large dish or you can bake it in smaller separate ramekins.
Equipment
non stick pan or cast iron skillet

9 inch round baking dish
Ingredients  
3

large

Golden Delicious apples (28 oz/312 g each)

1

tsp

Cinnamon
For Crumble
3/4

cup

Old fashioned oats (60 g)

1/2

cup

All purpose flour (2.1 oz/60 g)

3

tbs

Room temperature butter (42 g)

2.5

tbs

Brown sugar (1.1 oz/30 g)

1/4

tsp

Salt
Instructions 
For apples
Remove seeds from apples and dice them into small even pieces

Lay the apples over preheated non stick pan, sprinkle with cinnamon, cover and lower the heat to low

Once apples start release water – stir well and cover again

Continue cooking on low heat until the juices start thickening and there is very little liquid

If you are not using cast iron – move the apples into 9 inch round baking dish
For crumble
Combine butter, sugar, oats and flour with a fork

Work it until it forms little crumbs
Baking
Bake at 375 F for 25 – 30 minutes
ITEMS USED IN THIS RECIPE
Glass Pie Dish for Baking 9-1/2 inch and 8-1/2 inch
Frying Pan with Lid, Nonstick Copper
Mikasa Delray 40-Piece Dinnerware Set, Service for 8
*Some of the links are affiliate links, which means at no extra cost to you, I will make a small commission if you click them and make a qualifying purchase. If you have a different purchase in mind, you can also use this store wide link*
For a short video of the same recipe click below:
---
---