Yogurt Ice Cream – Coffee Chocolate Chip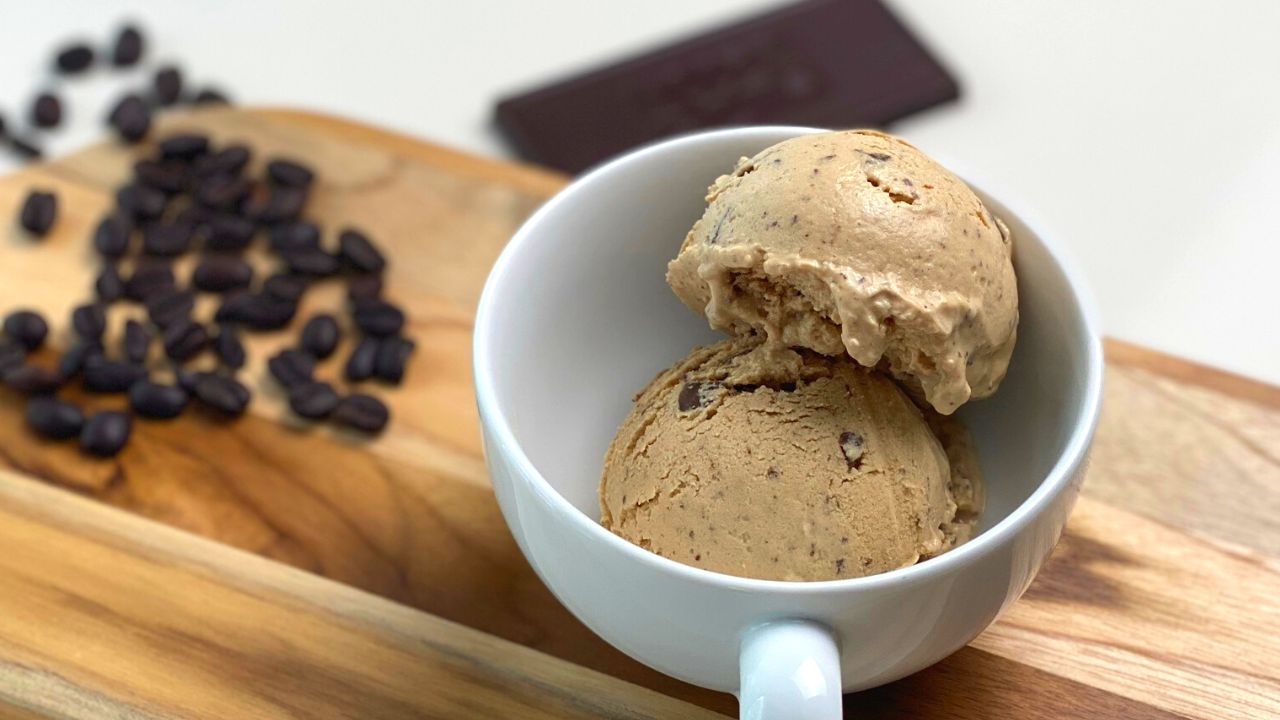 I don't know about you but I can eat ice cream everyday. However, eating ice cream everyday is not without consequences, as I learned once, after gaining 15 pounds in just one month. Definitely not worth it. That is why I needed a solution, and this Yogurt Ice cream is a perfect one! It is low in calorie, high in protein and full of flavor. It is pretty much Greek yogurt sweetened with some chocolate chips and coffee. And this is a wining strategy – I can eat ice cream everyday and feel good about it.
For step by step video instructions, watch this Yogurt Ice Cream video:
Is frozen yogurt ice cream good for weight loss?
Frozen yogurt is great for weight loss. It is literally low fat yogurt that you turn in an ice cream maker. And yogurt is always a great low calorie and high protein snack. Two scoops of this yogurt ice cream has only 112 calories and 12 grams of protein.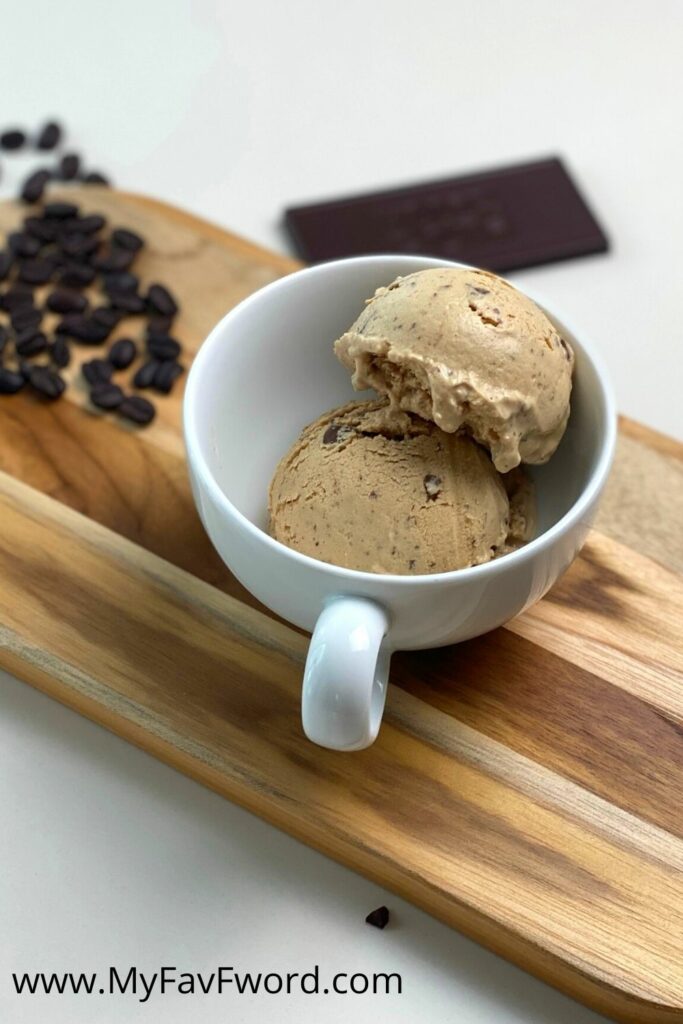 Can you freeze yogurt and eat it like ice cream?
Yes you can! Few things to remember though:
first, you want to make sure you turn it either in ice cream maker to achieve ice cream consistency. If you do not have an ice cream maker, you can mimic the process by stirring and freezing the yogurt for 30 minutes in a freezer. Repeat the process until you reach the desired consistency.
second, after freezing low fat yogurt will be as hard as a rock, you won't be able to scoop it. Before eating it, place it in a fridge for about an hour and it should be ready to eat.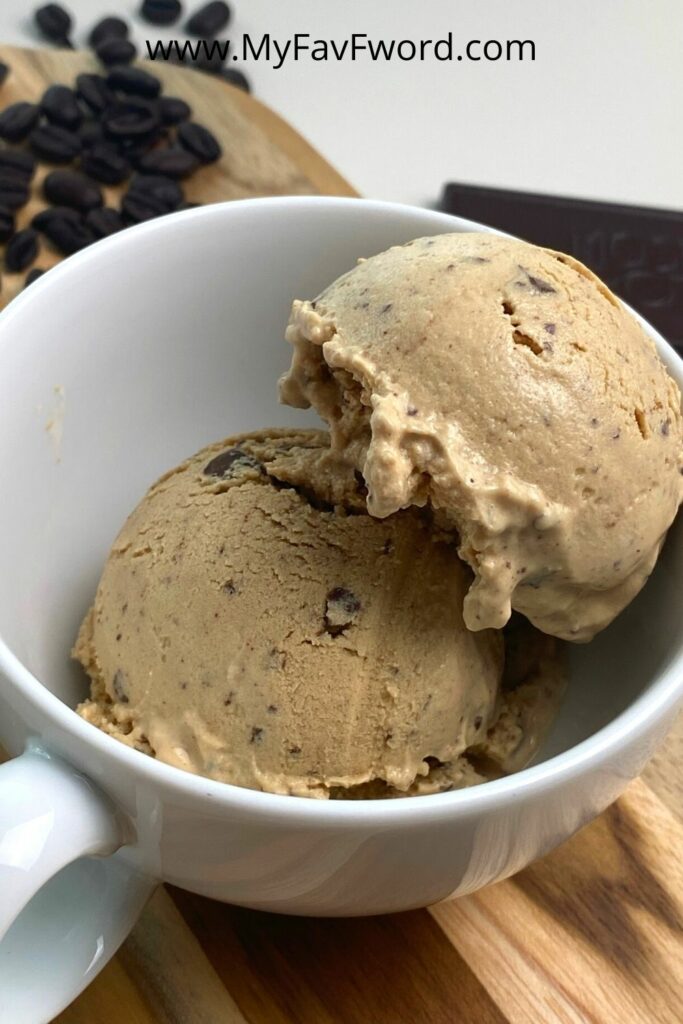 How do you make homemade yogurt ice cream?
A day (24 hours) before you decide to make you ice cream, put your ice cream bowl in a freezer.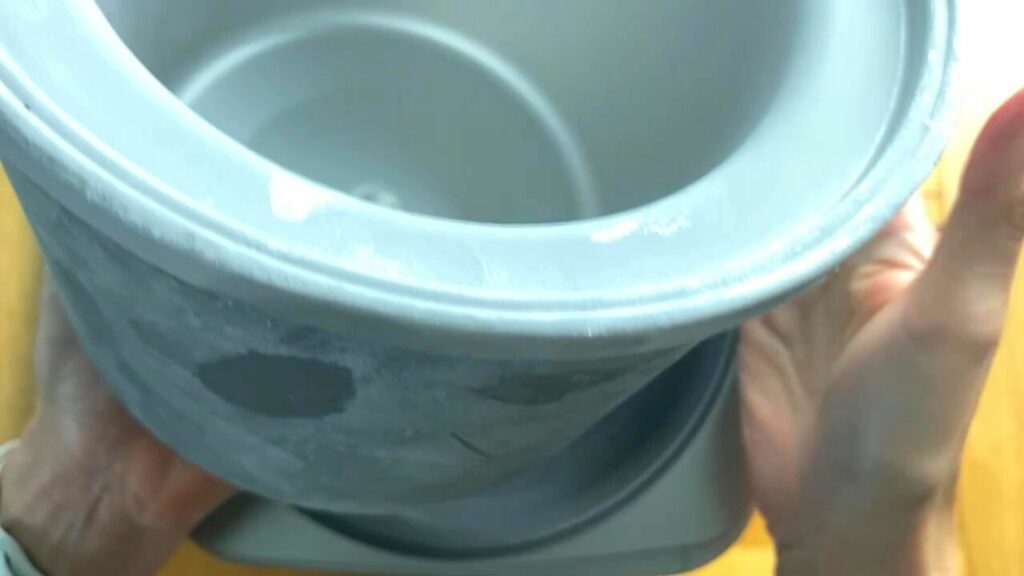 In a large bowl combine: yogurt, a sweetener (I am using half of Mrs. Butterworth syrup and half of vanilla caramel skinny syrup) and vanilla extract. Mix it well.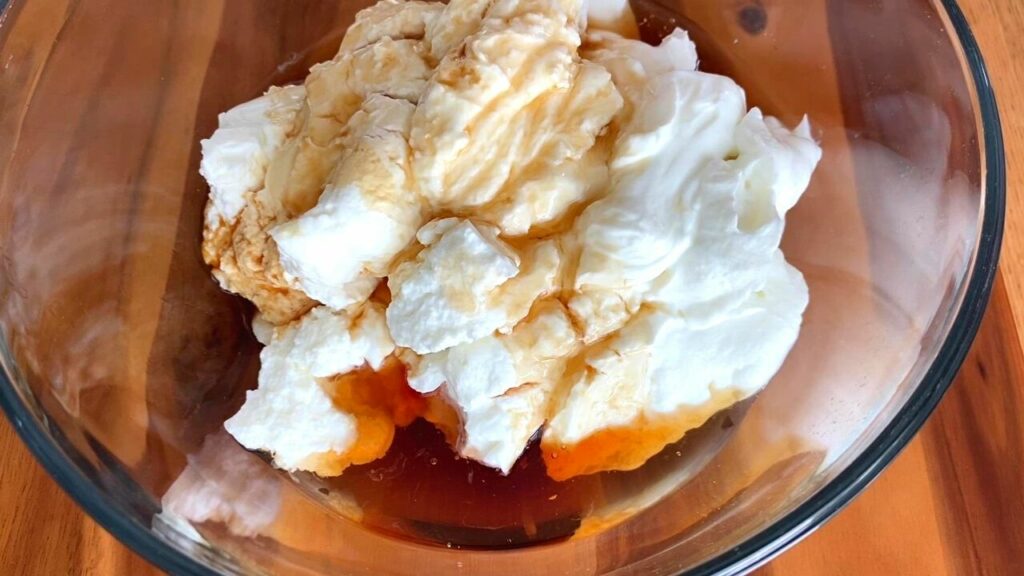 Add instant coffee and stir well.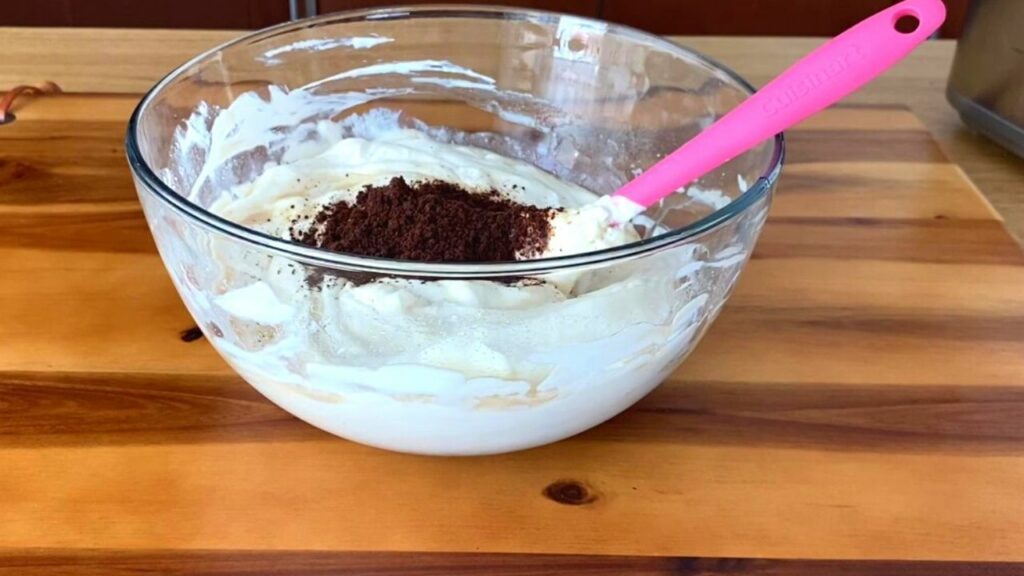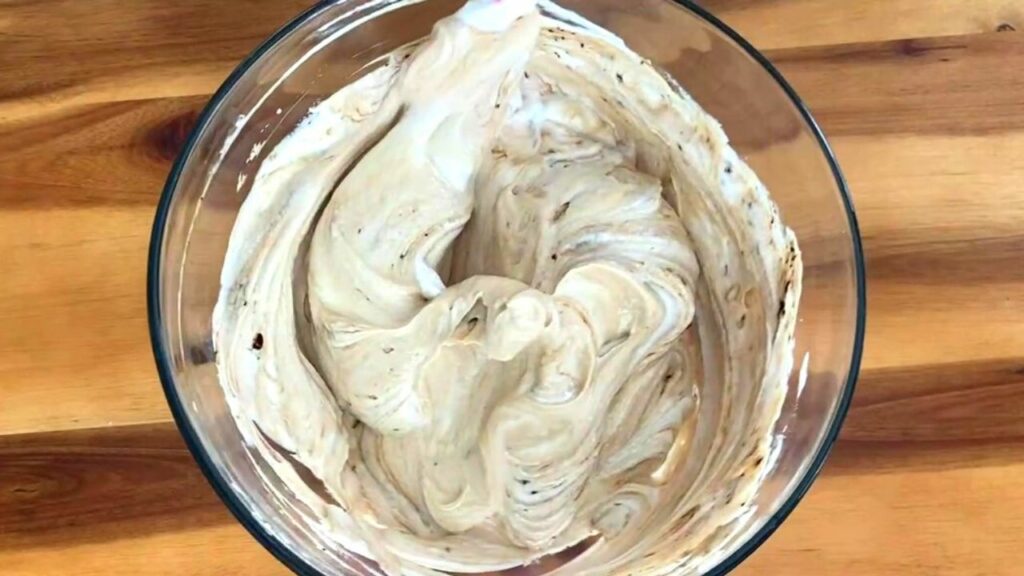 Taste the mixture to make sure that is sweet enough. Keep in mind that after freezing, the yogurt will loose some of the sweetness so make sure that the mixture is sweeter than you like before freezing it.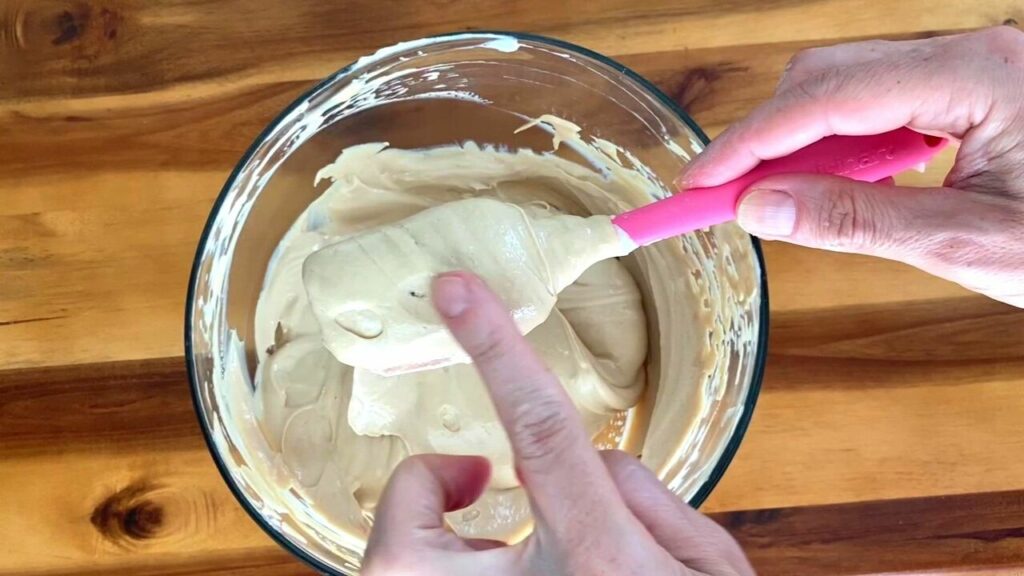 Prepare your ice cream maker. Remove the bowl from the freezer. Assemble all parts. Turn the ice cream machine on and start adding yogurt into the bowl while the bowl is turning.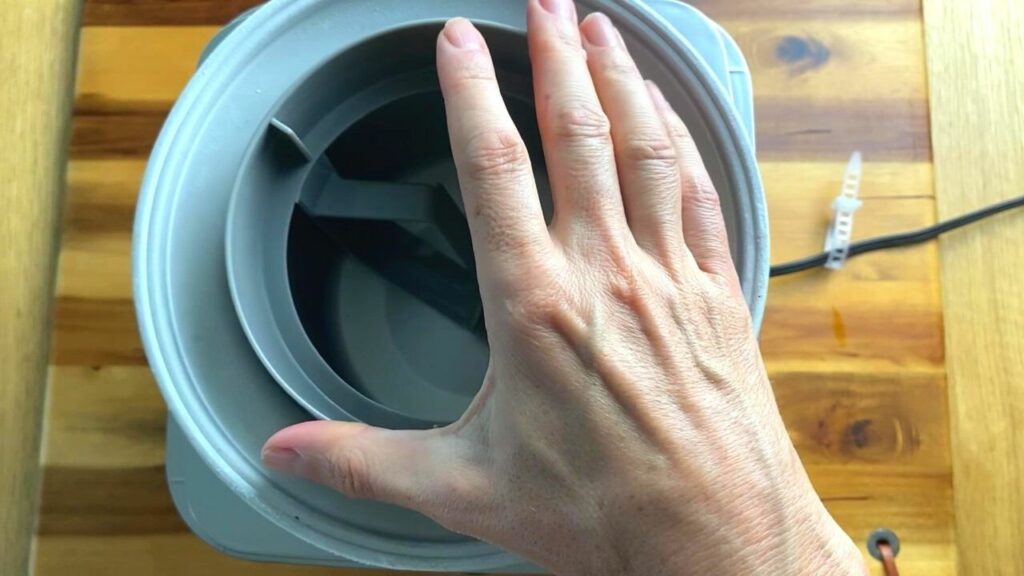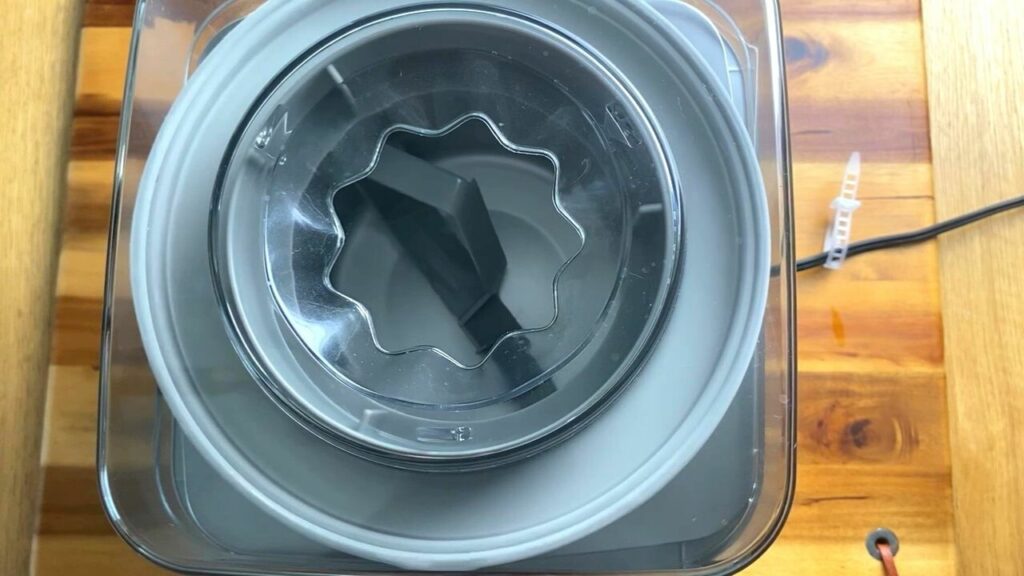 I am using Cuisinart ice cream maker. It is inexpensive and easy to use.
According to Cuisinart instructions you should turn the machine for about 30 minutes for ice cream. Note, that we are using non fat Greek yogurt and not fatty heavy whipping cream. I learned that this yogurt would achieve ice cream consistency within 15-20 minutes. If you go over 20 minutes, the yogurt will stick to the wall of the ice cream maker and with time it will create thicker and thicker layer. Yogurt will freeze too much, and you will not be able to scoop it.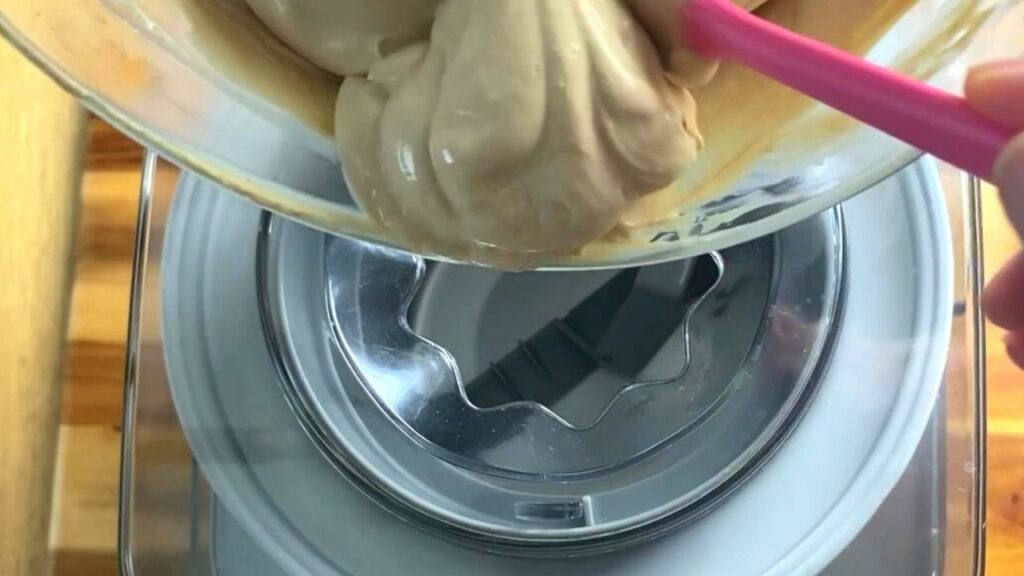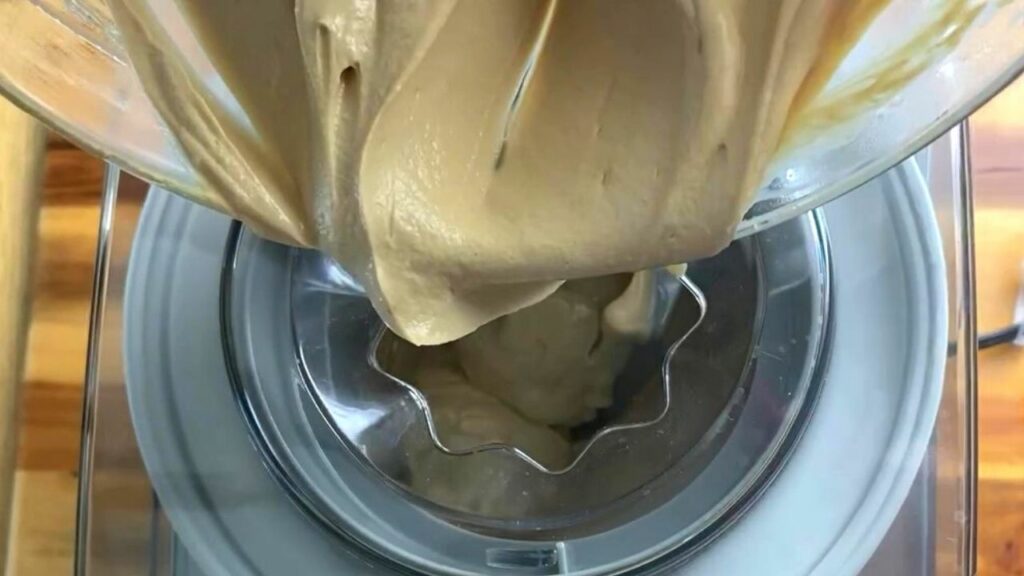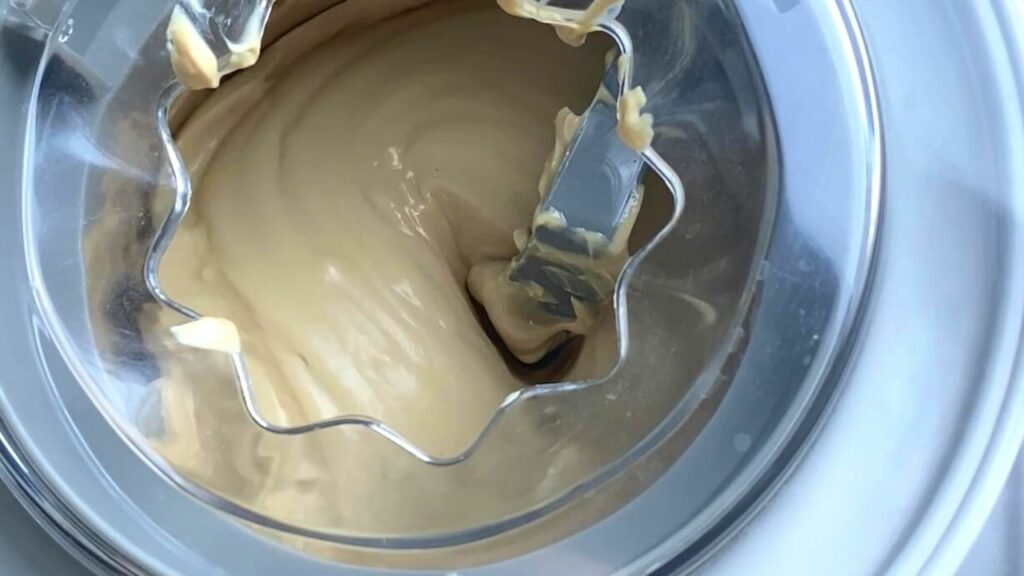 Add chopped chocolate and turn until combined.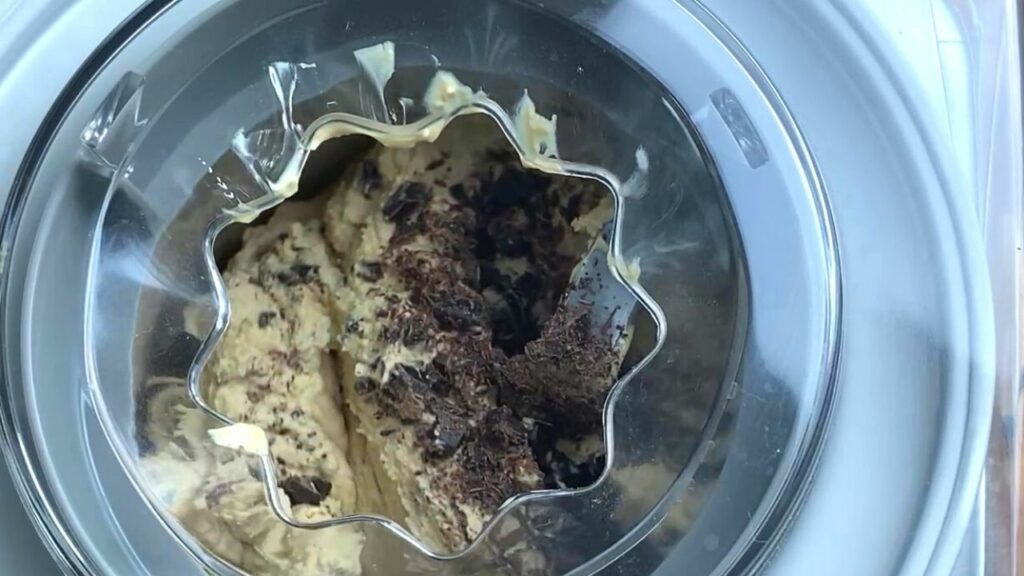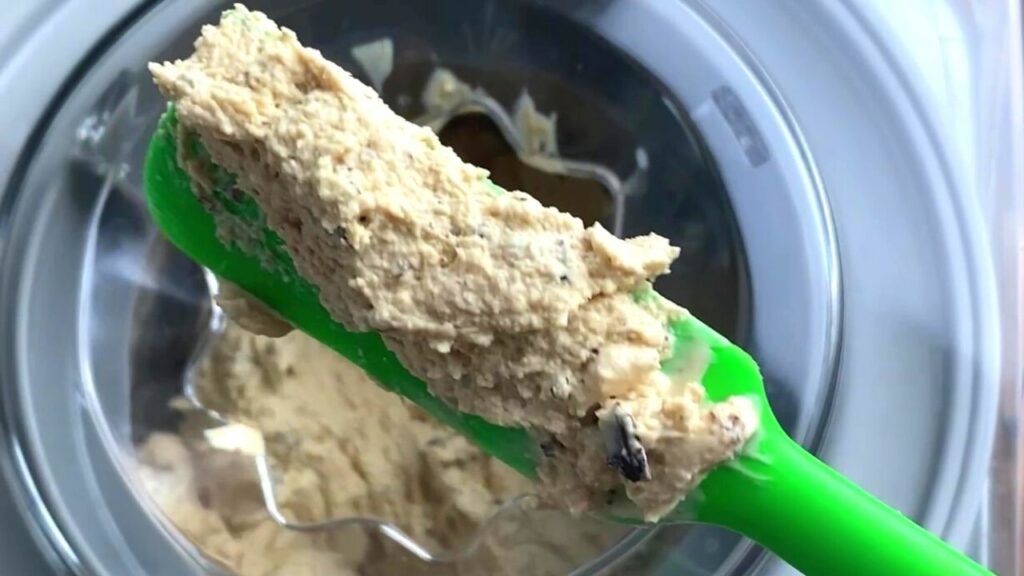 How do you store frozen yogurt for later?
When the ice cream is ready make sure you transfer it immediately to a container that you will eat it from, or you are planning to store the ice cream in. Leaving the yogurt ice cream in the frozen bowl will cause the yogurt to harden into a solid rock.
Store the leftovers in an airtight container in the freezer.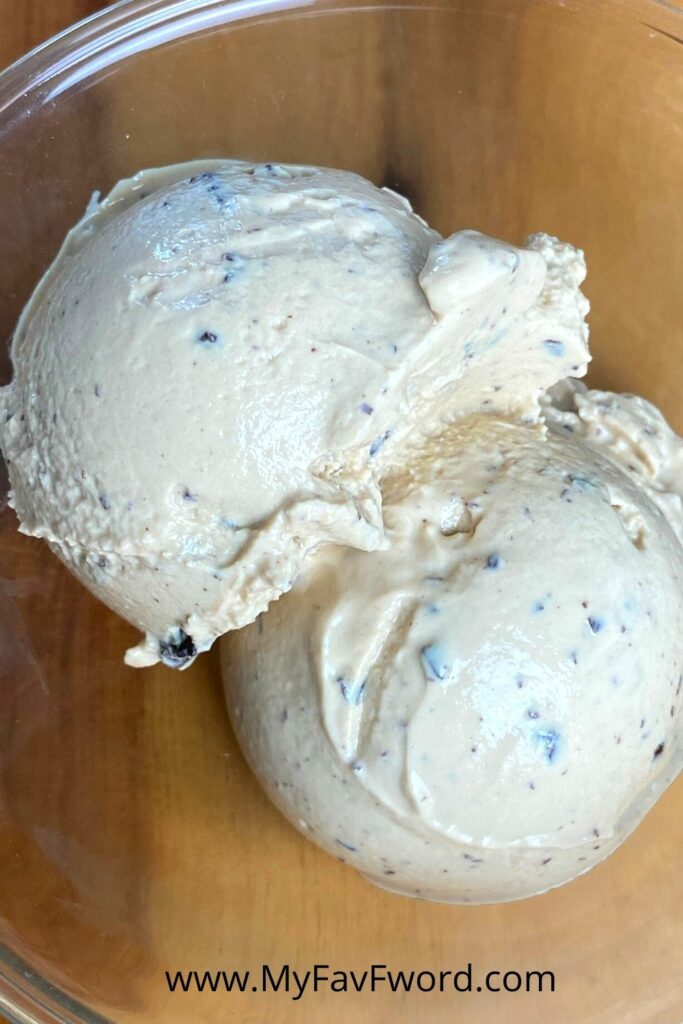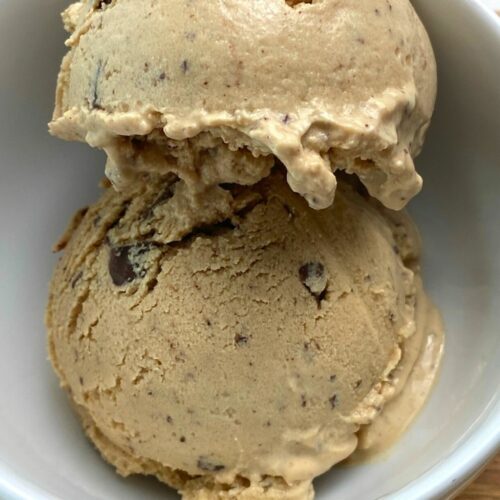 Yogurt Coffee Ice Cream with Chocolate Chips
Frozen yogurt can be made at home and adjusted to your taste buds. Most importantly, you are in control what you eat and know exactly what's in it. It is easy and quick to do (as long as you cooled the ice cream bowl ahead of time;).
Equipment
Ice cream machine

I am using Cuisinart
Ingredients  
3

cups

non fat Greek yogurt

Fage preferred

½

cup

sweetener of your choice (or more)

I use sugar free syrups – Skinny Syrups and Mrs. Butterworth syrup

1

tbs

instant coffee

1

tsp

vanilla extract

2

oz

chopped dark chocolate
Instructions 
A day (24 hours) before you decide to make you ice cream, put your ice cream bowl in a freezer.

In a large bowl combine: yogurt, a sweetener ( I am using half of Mrs. Butterworth syrup and half of vanilla caramel skinny syrup) and vanilla extract. Mix it well.

Add instant coffee and stir well.

Taste the mixture to make sure that is sweet enough. Keep in mind that after freezing, the yogurt will lose some of the sweetness so make sure that the mixture is sweeter than you like before freezing it.

Prepare your ice cream maker. Remove the bowl from the freezer. Assemble all parts. Turn the ice cream machine on and start adding yogurt into the bowl while the bowl is turning.

Churn for 15 – 20 minutes

Add chopped chocolate and churn until incorporated

Transfer to a soring container
*Links in this blog post are affiliate links, which means at no extra cost to you, I will make a small commission if you click them and make a qualifying purchase*
---
---