Greek Yogurt Cake Recipe – Light and Healthy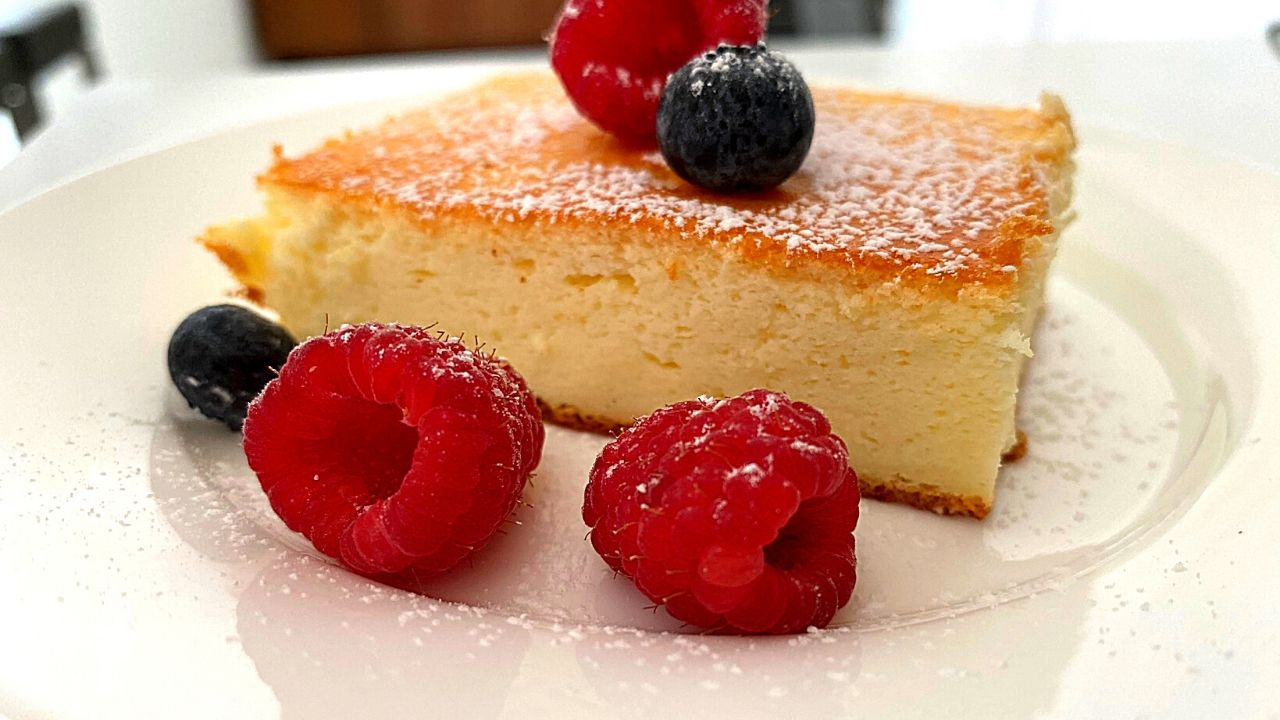 Looking for a cake you can eat every day guiltfree? You found it! This Greek Yogurt Cake recipe is light and airy. Because it has minimal amount of sugar and besides eggs there is no extra added butter or oils, it is very low in calories. To top this all, it is absolutely amazing and it tastes like a light version of a cheesecake.
When I first came across this recipe I have to admit, I was skeptical. After going over the ingredients I didn't think this cake could taste good. Needless to say, the results blew my mind. Such a moist , light and delicious dessert.
Make sure to look at the video instructions here:
What do you need to make Greek Yogurt Cake?
Greek yogurt like Fage. Fage is my favorite brand but you can use any you like.
Eggs: separated yolks from egg whites
Sugar
Vanilla extract for that extra flavor
Cornstarch
Baking powder
As you can see, you may just have all these ingredients and can go ahead and start making this amazing low calorie dessert now. And if you have more yogurt and are hungry for even more Greek yogurt recipe ideas, check out these amazing homemade Ice Cream recipe.
Frequently Asked Questions
What does Greek Yogurt do in baking?
Greek yogurt makes the cake moist. Additionally, it gives the cake its light and airy texture. It is a great substitute for sour cream in recipes. Moreover, Greek yogurt is much lighter in calories and has lots of protein than sour cream and you won't even notice the difference in taste. I call it win win situation.
Can I use non fat greek yogurt instead of full fat?
Yes, you can use non fat greek yogurt in this recipe. However, keep in mind full fat yogurt has a richer flavor and it's not as tart as non fat yogurt. Some people do not taste the difference though. So if you are one of them it would be a better, even lower calorie option.
Does Greek Yogurt make cakes moist?
Yes, Greek yogurt will make any cake moist. I even use it in my Oat Pancakes and healthy Banana bread, they come out perfectly moist.
What does Greek yogurt replace in baking?
Greek yogurt replaces sour cream, buttermilk and even oils and butters in baking products. In Banana Bread Recipe I replaced a stick of butter with 7 ounces of non fat Greek yogurt. The result is astonishing! Make sure you try that recipe. You will never make banana bread with stick of butter again. I promise!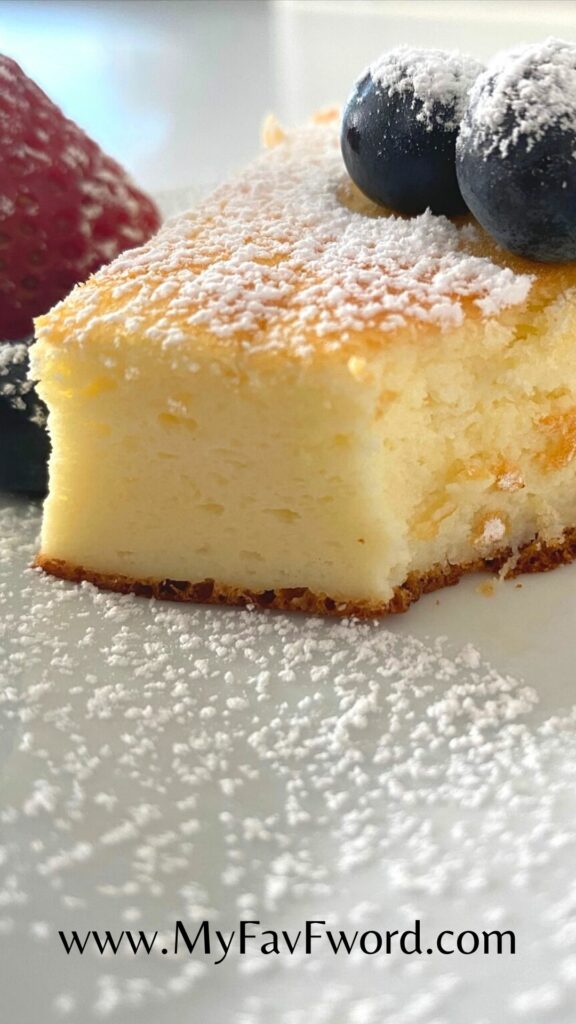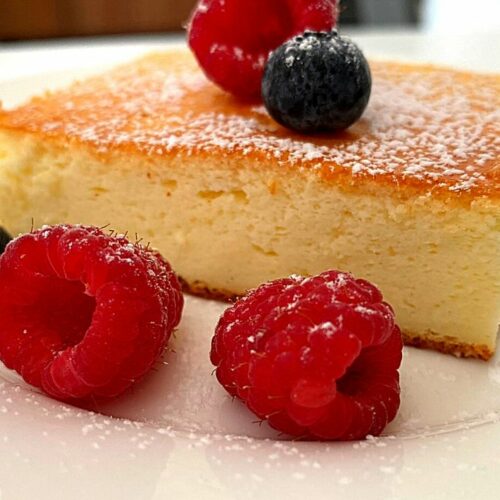 Greek Yogurt Cake Recipe
This cake is not like any other. It has no flour and no oil or butter. Very light and fluffy. It is low in calories and high in protein. It tastes like a cheesecake.
Equipment
7 by 11 baking dish    

Cuisinart immersion blender

Mixing bowl
Ingredients  
4

large

eggs

separated

350

g

yogurt (full fat or low fat is good)

12.5 oz

40

g

cornstarch

1.4 oz

70

g

sugar

2.5 oz

½

tsp

baking powder

1

tsp

vanilla extract
Instructions 
Separate egg yolks from egg whites

Add cornstarch, vanilla and baking powder and mix

Beat egg whites and fold them into egg and yogurt batter

Line baking dish with parchment paper

Turn the oven off and let the cake cool in the oven
---
---