Low Calorie Donuts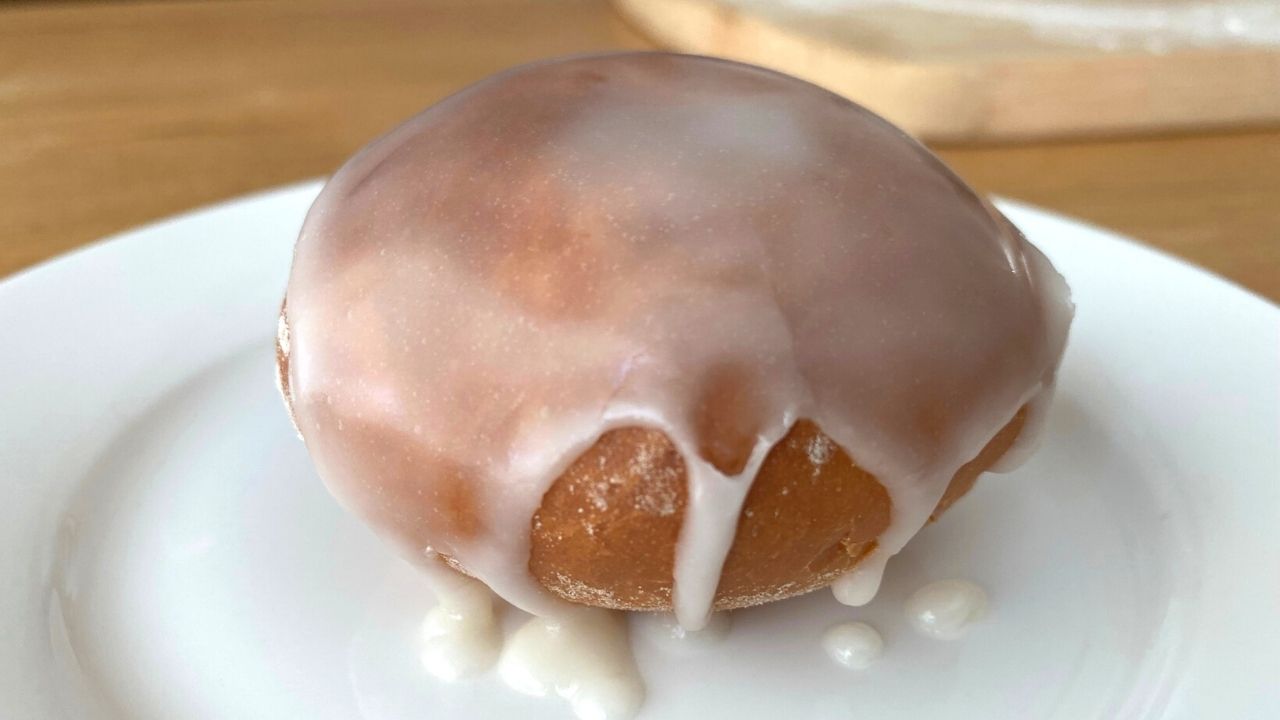 In this low calorie donuts recipe I am using almost the same ingredients as in regular donut recipe. What makes it so low calorie (114 per donut to be exact), is skipping the frying.
I actually made both kind of donuts: deep fried and air fried, to see what the difference was. I was surprised to notice that the difference was so subtle that it makes no sense to deep fry the donuts and add so many extra calories and usually those calories come from very unhealthy oils like canola, vegetable, corn etc.
By air frying the donuts you save time by not having all the mess associated with frying with oil. Also, it takes only 2-3 minutes per side in air fryer to make these donuts.
They are also very easy to make. Yeast dough can be intimidating but don't be. It is not complicated as you think. If you have a mixer with a hook attachment like this one from KitchenAid, it is even easier. I highly recommend this appliance if you bake. It simplifies the process by a lot! Even though this is a pricy appliance it is worth investing in, I have had mine since 2004 and it is still working perfectly.
For step by step instructions, visit this video
How many calories are in a homemade donut?
There are 114 calories per donut before frying. The whole dough yields 16 small donuts without holes. Frying will add way more calories to the donut.
Are baked donuts healthier than fried?
Baked donuts are much healthier than fried. First, they are almost half of the calories. Second, the oils that are being used to fry the donuts are unhealthy: canola, vegetable oils. The dough for donuts itself is not unhealthy: it is very low in sugar and does not have too much fat either. Unless you are gluten intolerant, donuts that are baked or air fried are ok to eat in moderation, of course.
Air frying low calorie donuts
Air fryer makes the baked donuts even easier to make and more delicious. I have tried to make baked donuts in the oven and they never came out as perfect as the ones from air fryer. They looked almost like deep fried donut but without the shine. Flavor was so amazing it blew my mind.
You can use any air fryer. I used this Cuisinart Convection Toaster Oven Air fryer. I purchased it in Costco so I got a really good price. If you have Costco nearby see if they have it. In my opinion this air fryer is better than other ones because:
I can see the food while it's being fried.
It seems to have more space to spread the food around the tray.
It has more options than just air frying: you can toast your bread, bake and cook pretty much anything.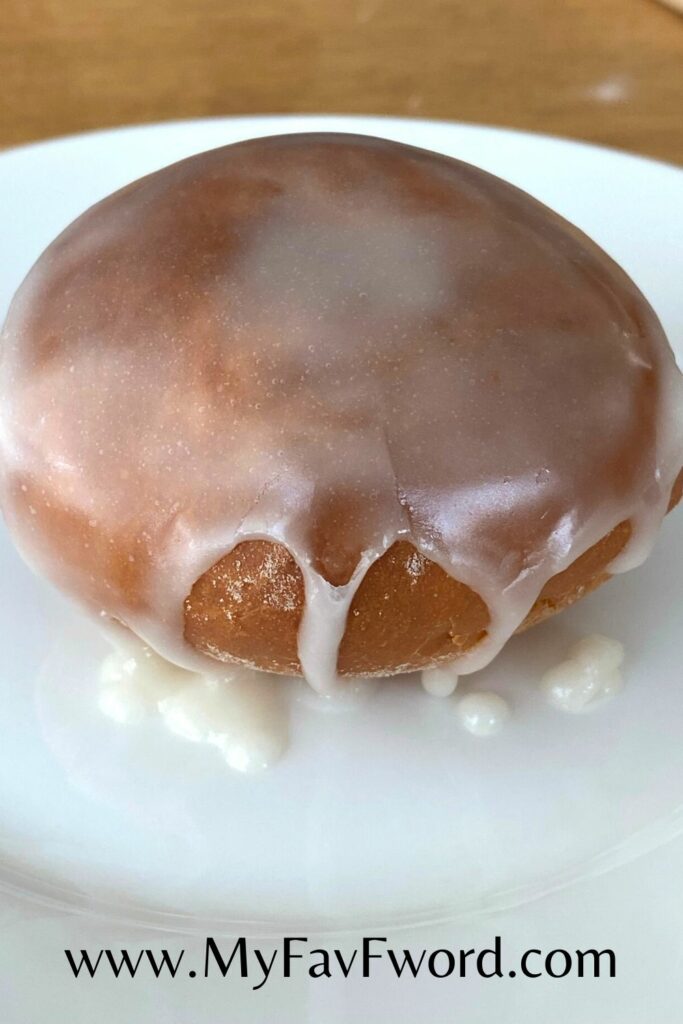 Which is healthier cake or yeast donut?
Yeast donuts are much lighter and have less calories than cake donuts. Yeast donuts are definitely a better option if you are looking for a healthier donut.
What will you need to make low calorie donuts?
All purpose flour
Sugar
Butter: I like to mix butter with bacon lard (not to be confused with highly processed crisco vegetable shortening)
Egg
Dry yeast
Milk: I usually use 2% milk because that is what I have with my coffee, but you can use full fat or skim milk as well
Powdered sugar for icing
Any type of filling you like: I do not fill my donuts as they become too sweet. I like to make homemade fruit preserves by mixing sugar and fruit and reducing the liquid on the stove until it becomes thick. You can dip your donuts in the preserves and that way you are in control of the sweetness and calories.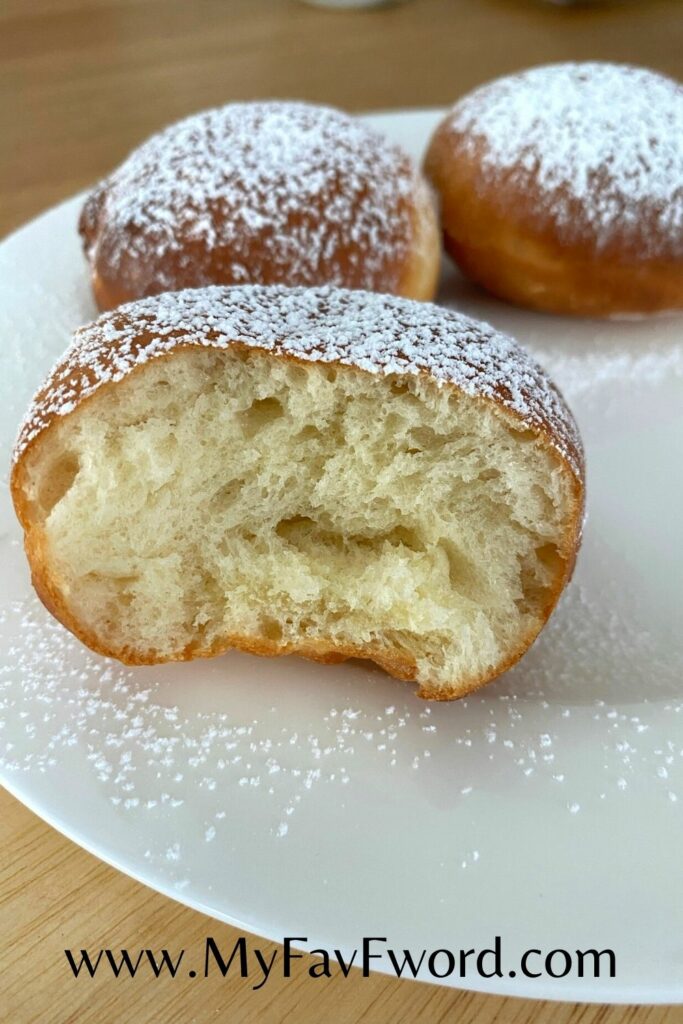 How to make low calorie donuts
Prepare ingredients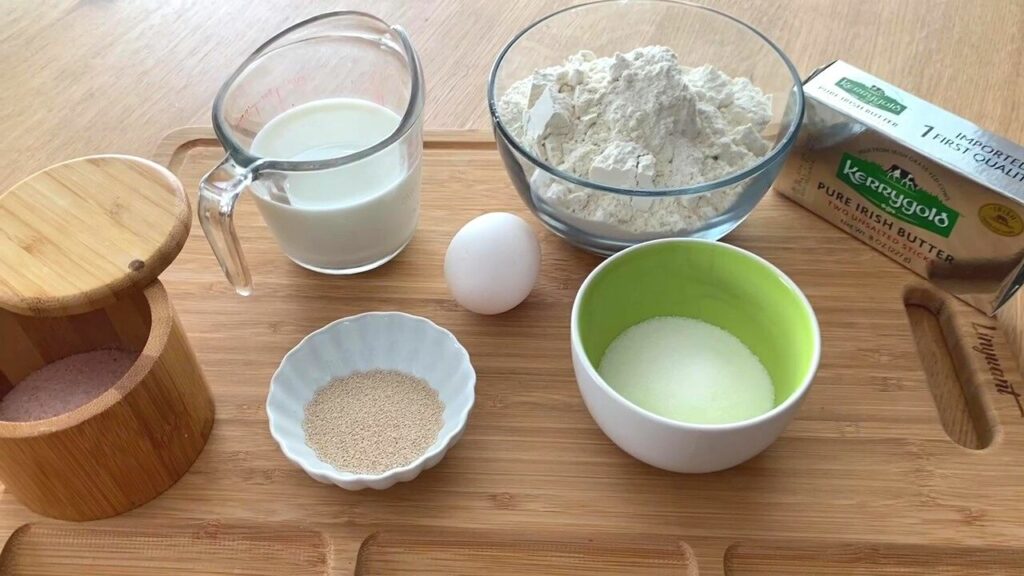 Heat 3/4 cup of milk up to 115 F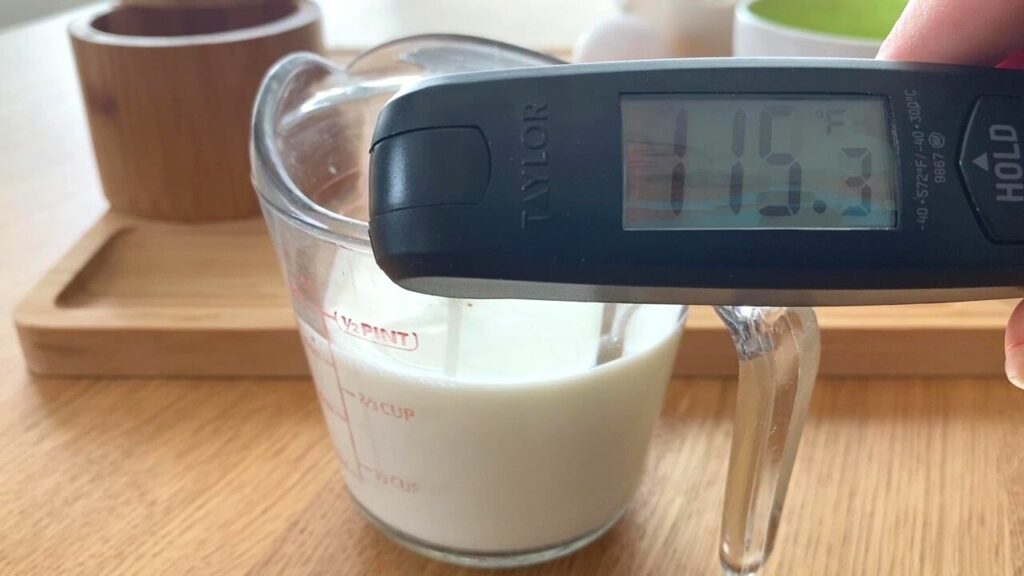 Add 7 grams of active dry yeast and 1 tablespoon of sugar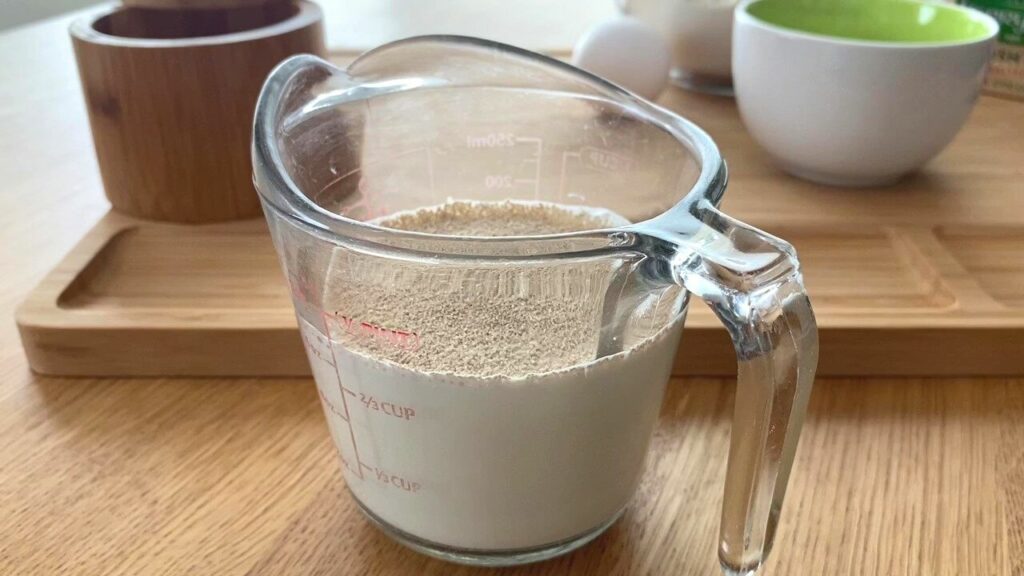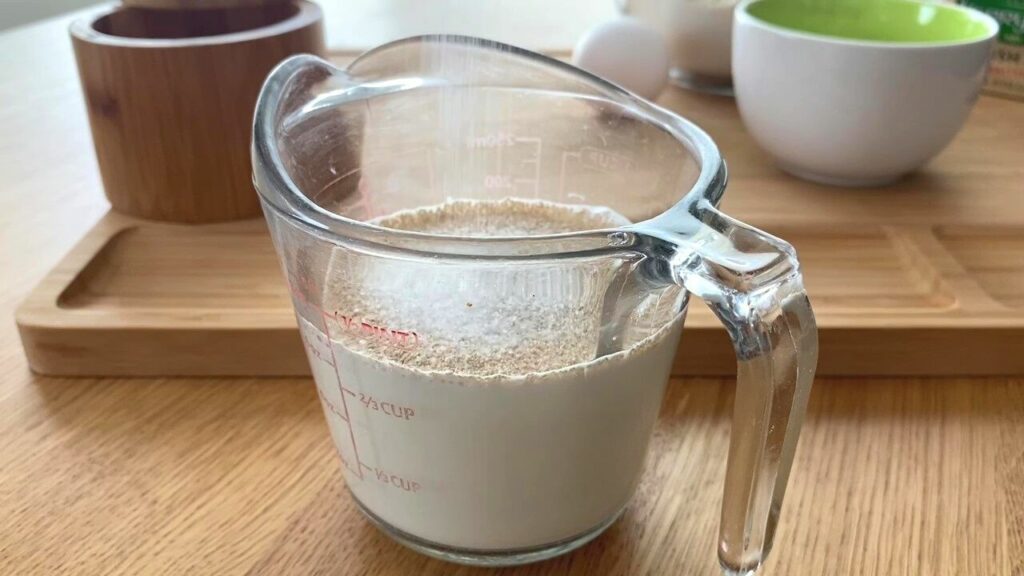 Stir and set aside for 5 – 10 minutes for the yeast to start rising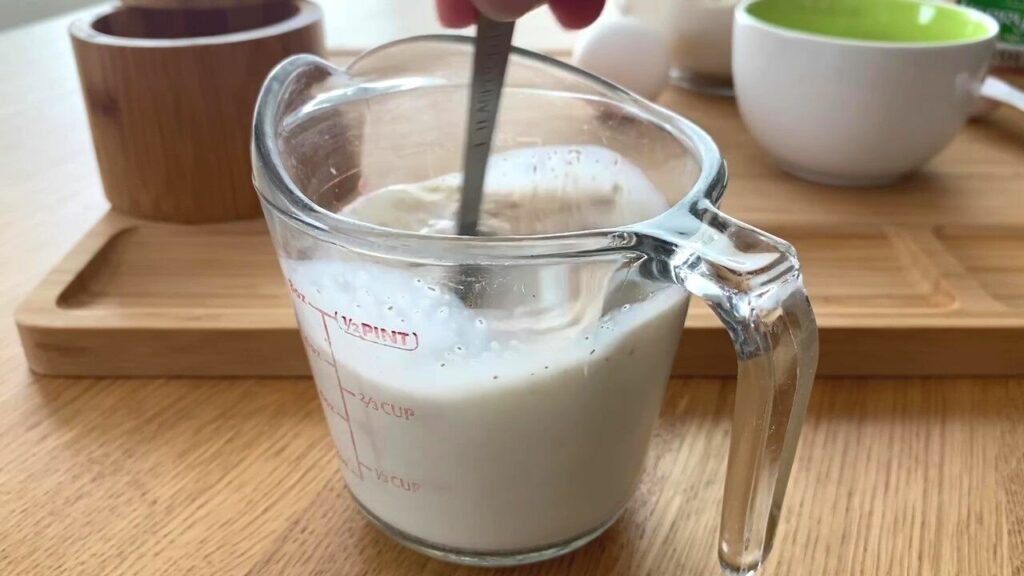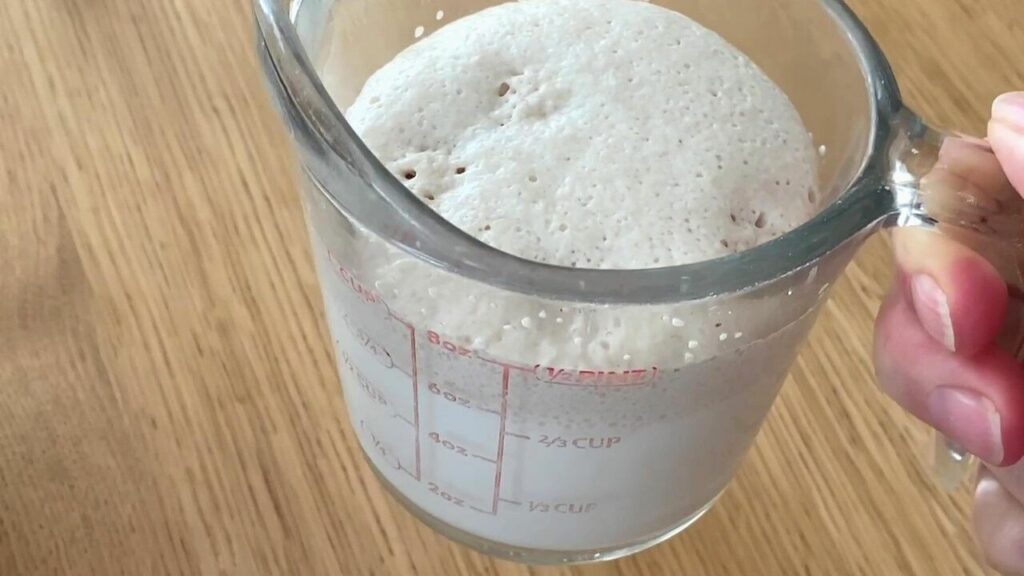 While the yeast is rising prepare other ingredients:
melt 4 tablespoons of butter and cool to room temperature
measure 2.5 cup of all purpose flour
3.5 tablespoons of sugar (one tablespoon will be used for the yeast and milk mixture)
one large egg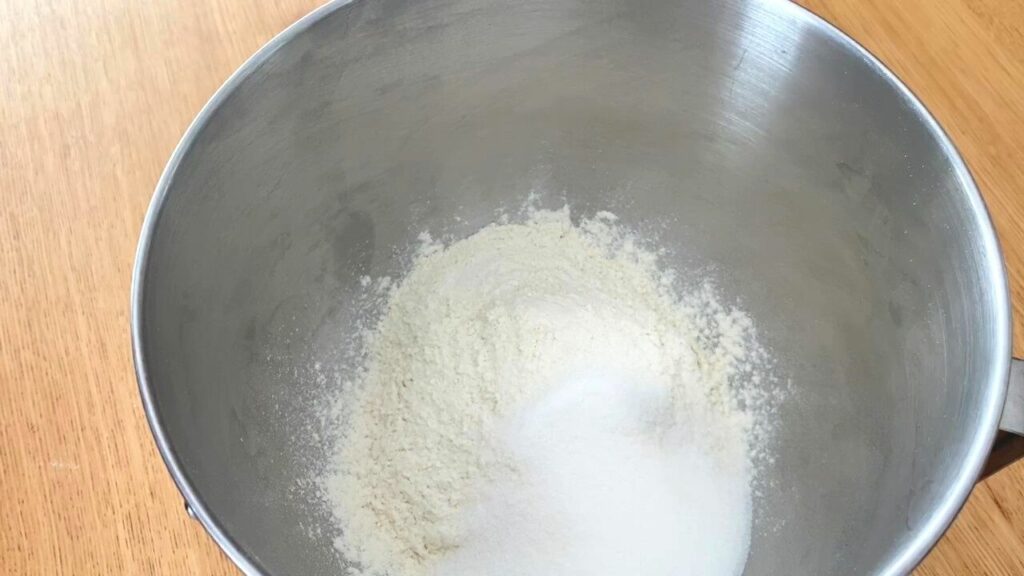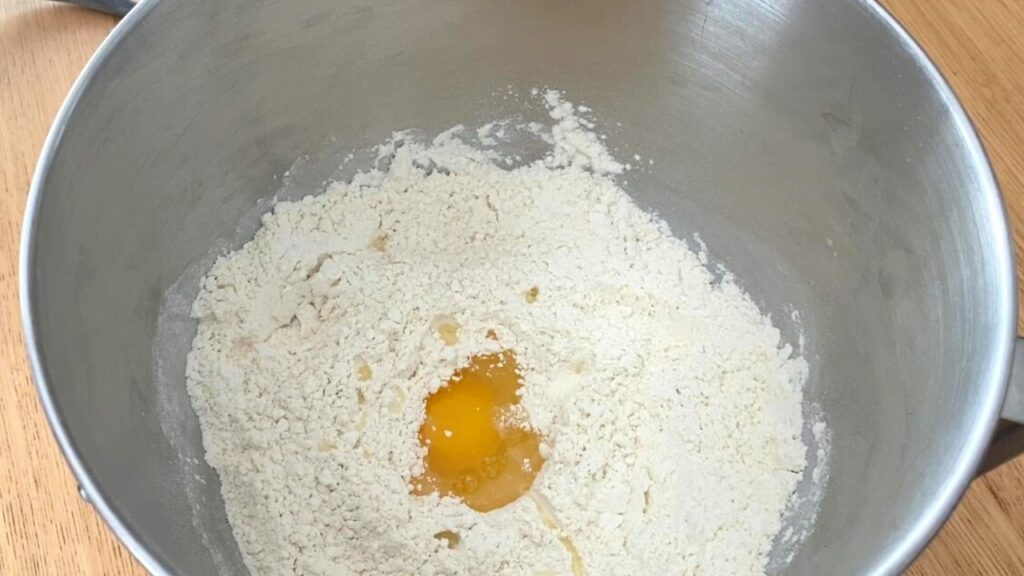 Add cooled butter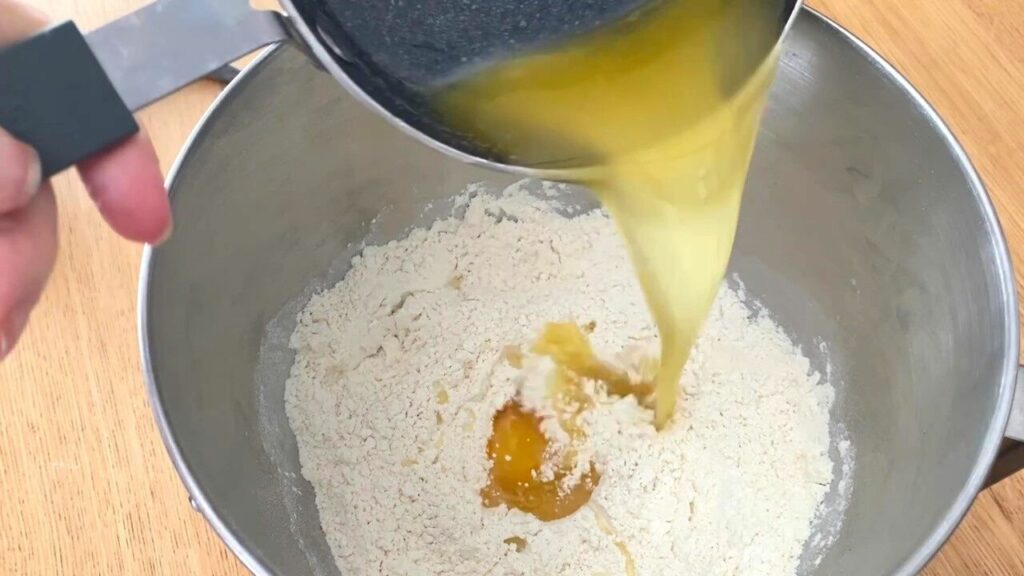 After yeast had risen, add to the bowl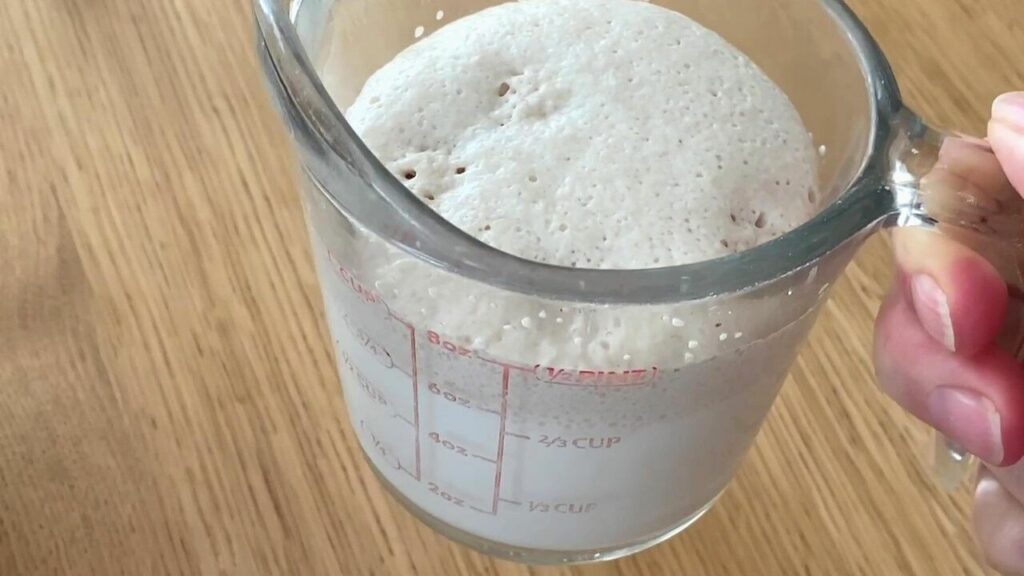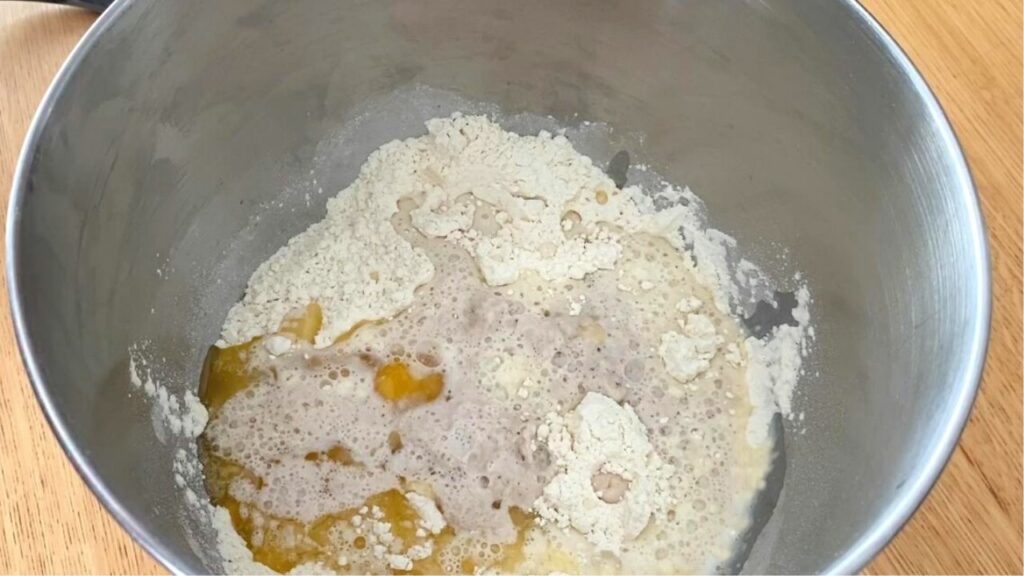 Combine all ingredients and knead the dough on medium speed for about 10 minutes, until the dough starts separating from the bowl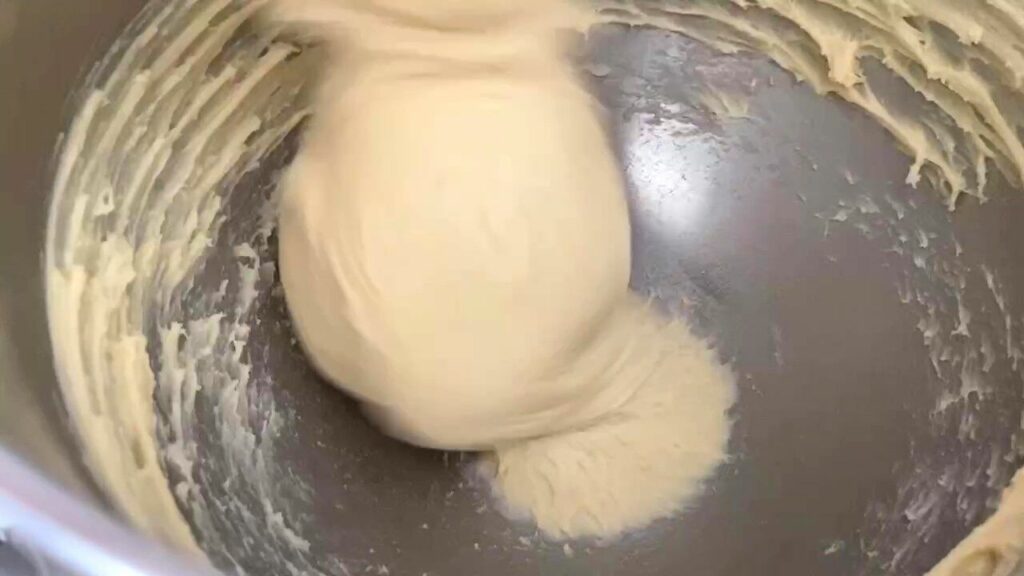 Form a ball, cover and set aside in a warm area for 45 minutes to an hour and a half depending on the temperature and humidity of your home. I live in a warm climate and my home tends to be on a warmer side so it takes 45 minutes for the dough to rise. Do not be alarmed if it takes longer for you. Make sure the dough doubles in size.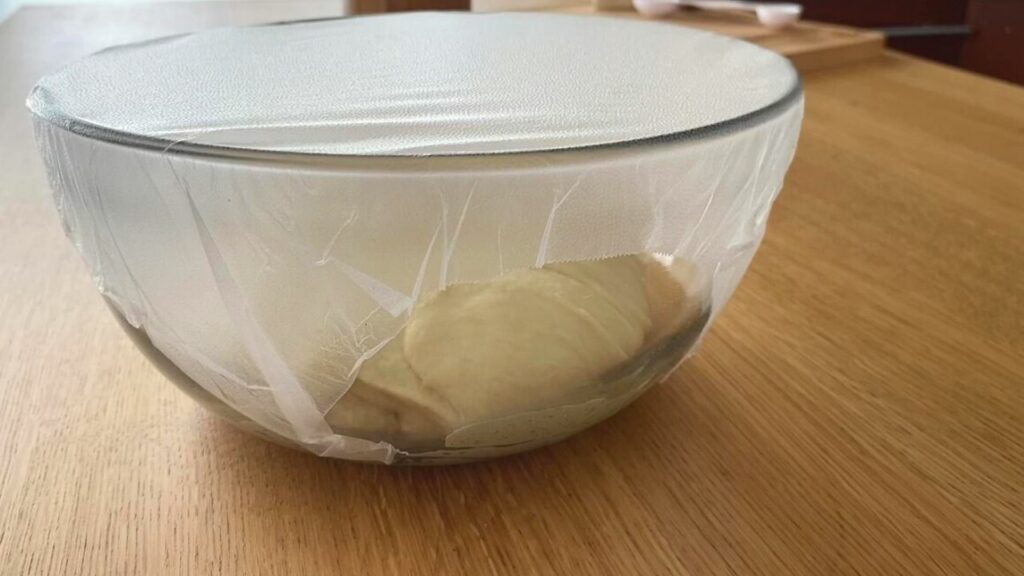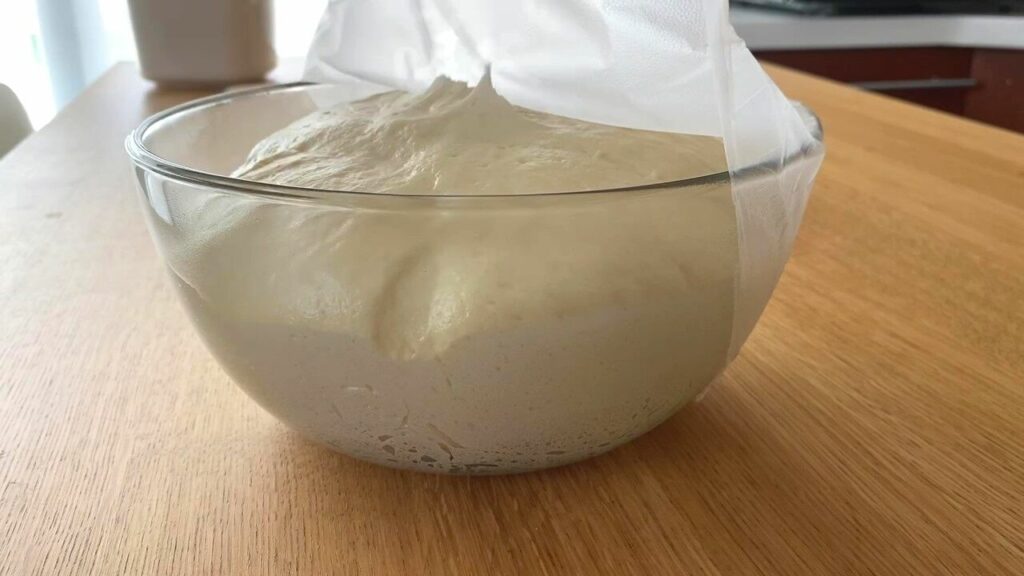 After the dough doubled in size, spread it on a well floured surface. Roll it out to one inch thickness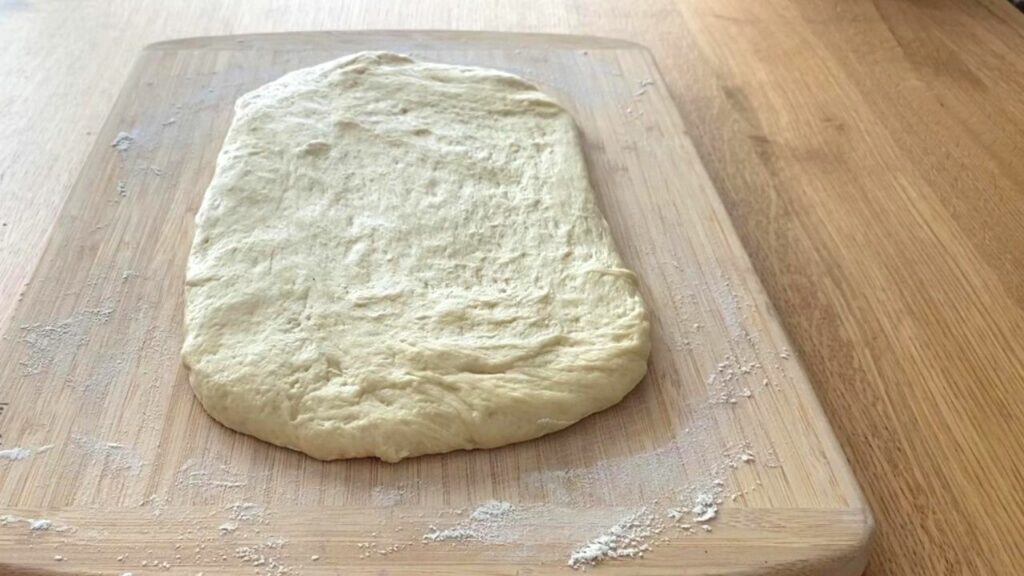 Using dough cutter or wine glass (2.5 inch in diameter), carve out 16 round pieces.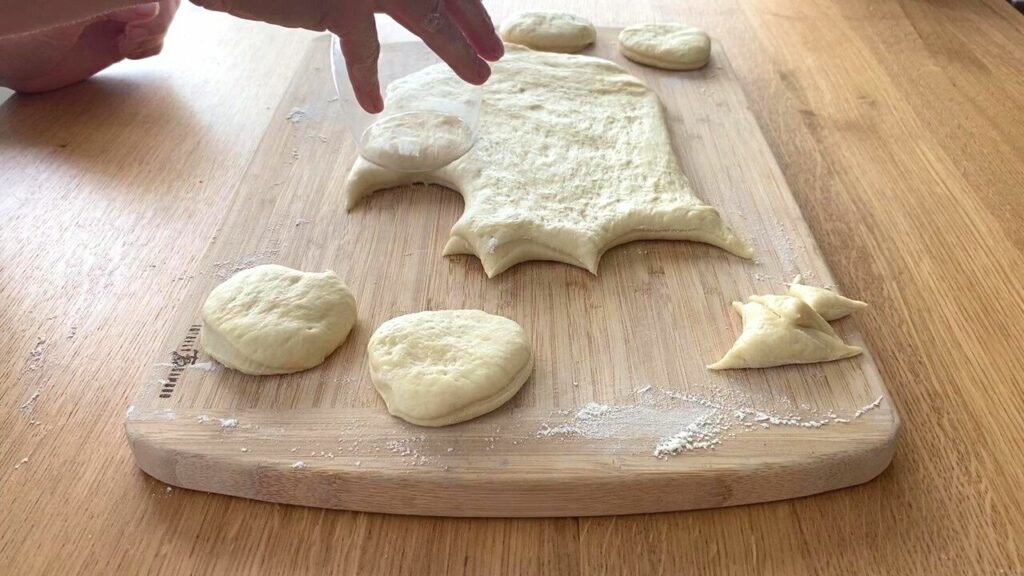 Cover with a clean towel and let it rise for 20-30 minutes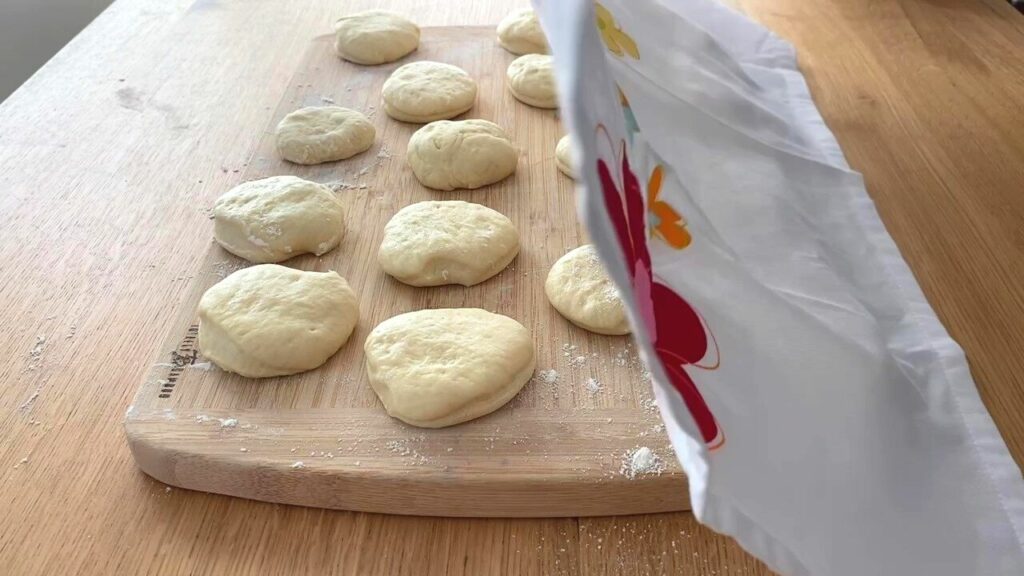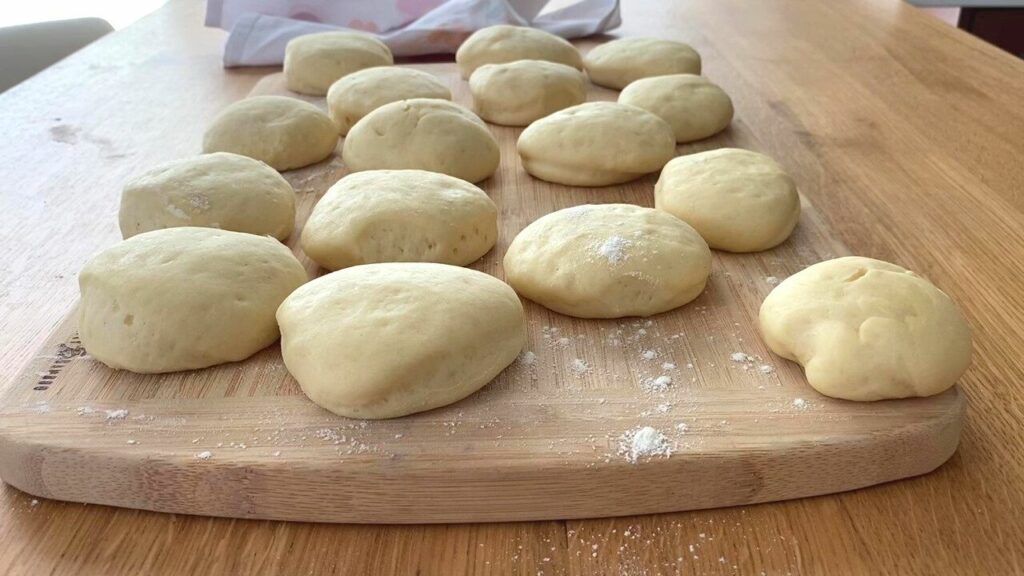 Air fry donuts for 2-3 minutes per side. I used Cuisinart air fryer that I bought at Costco, you can also find it on Amazon: Cuisinart Convection Toaster Oven Air fryer. I like this air fryer because I can load the donuts the same way as if I were using a regular oven and I can see how the donuts are browning.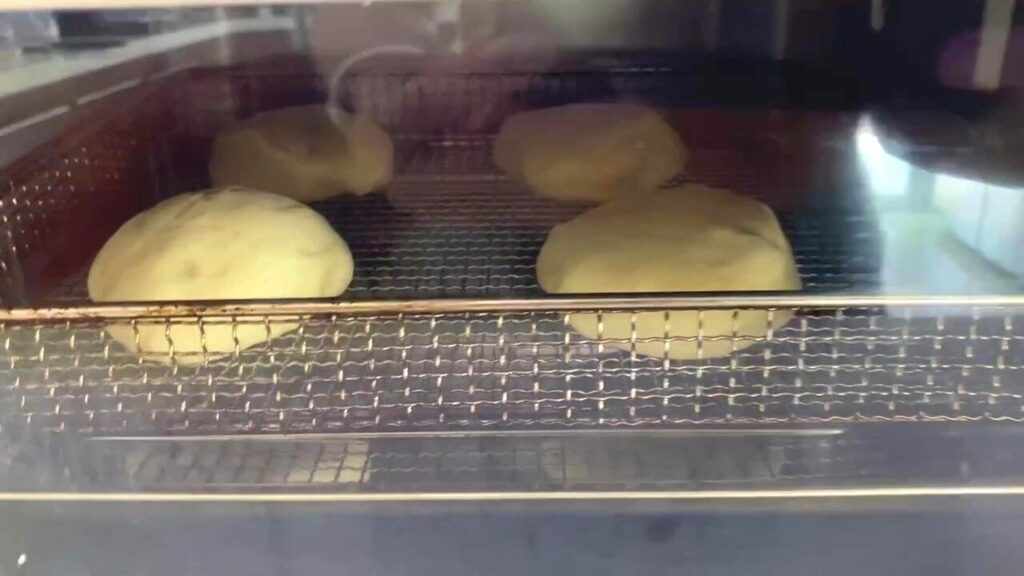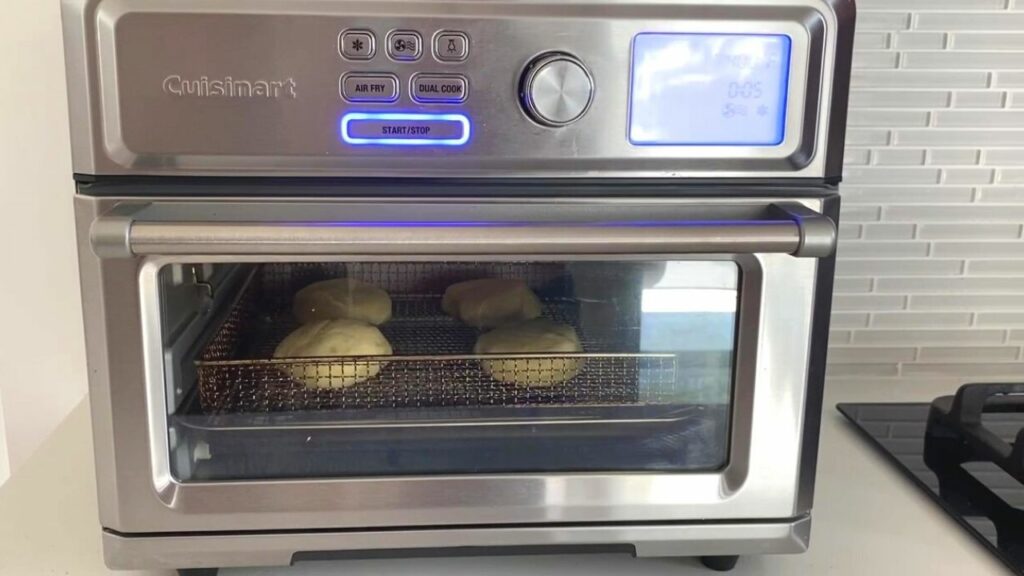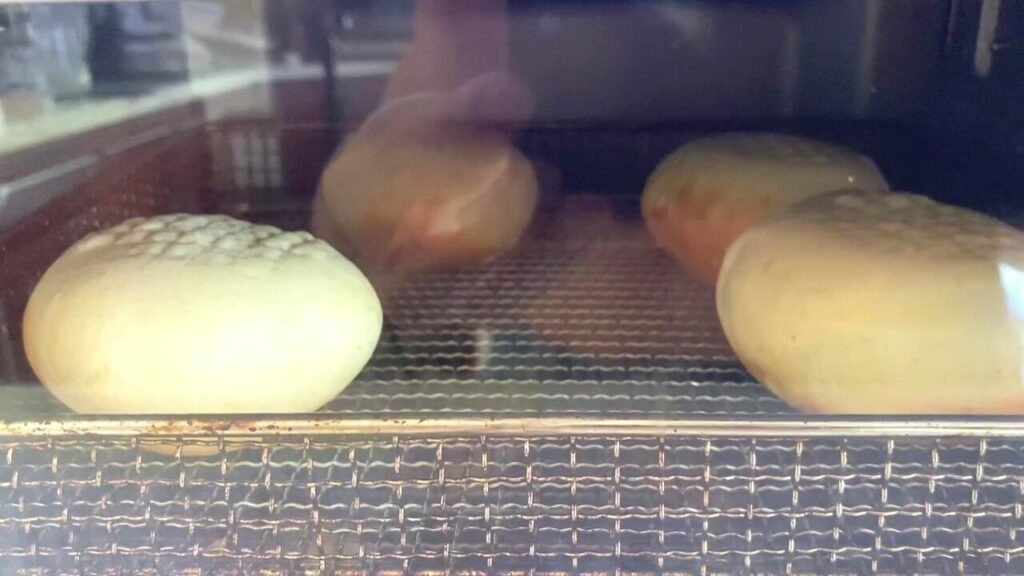 Prepare the glaze by mixing powdered sugar with water. Start with 1/2 cup of powdered sugar and 1 tablespoon of water and mix it. Check if you like the consistency and adjust sugar or water. For more flavor , you can add 1/2 teaspoon of vanilla extract and lemon juice.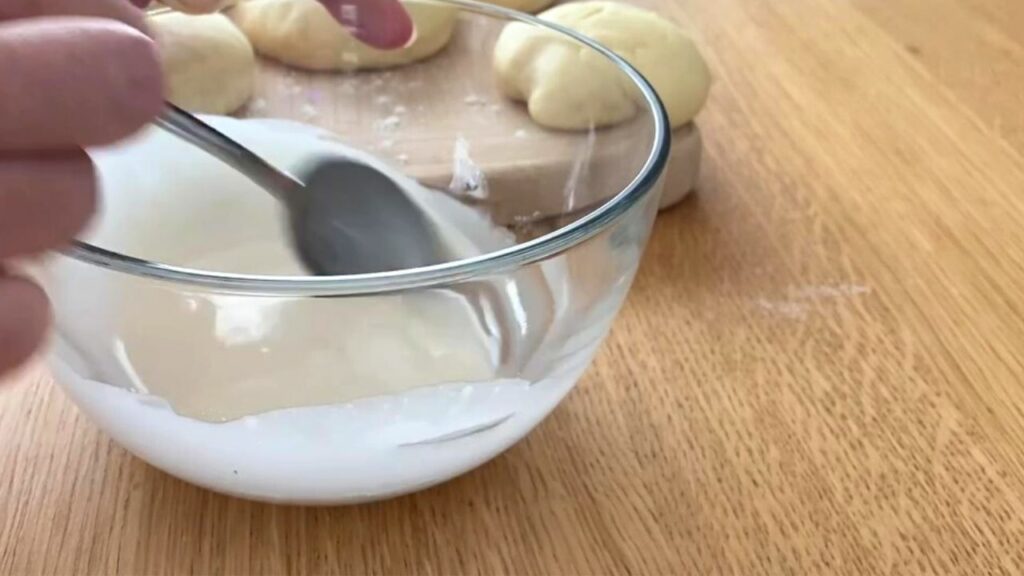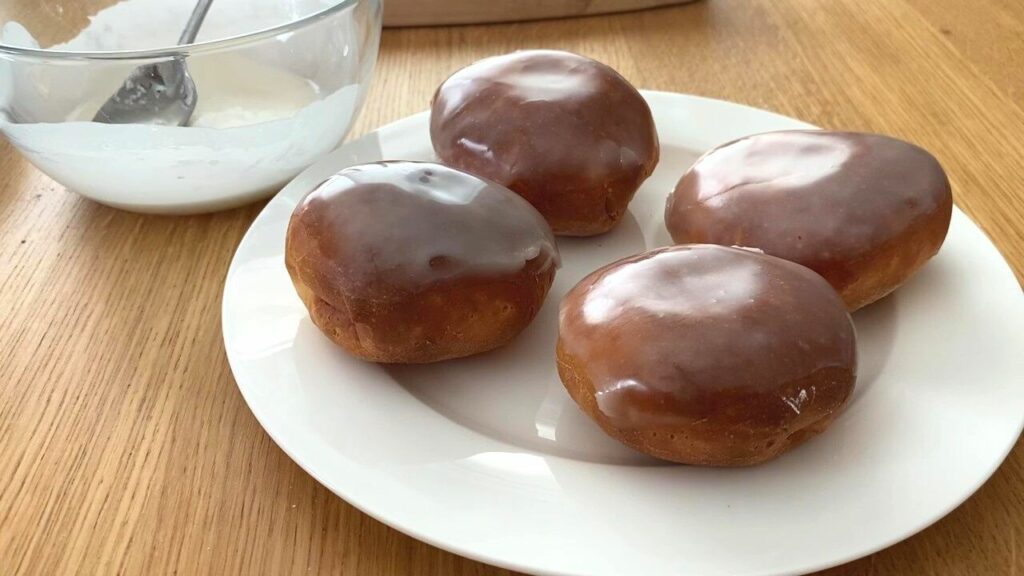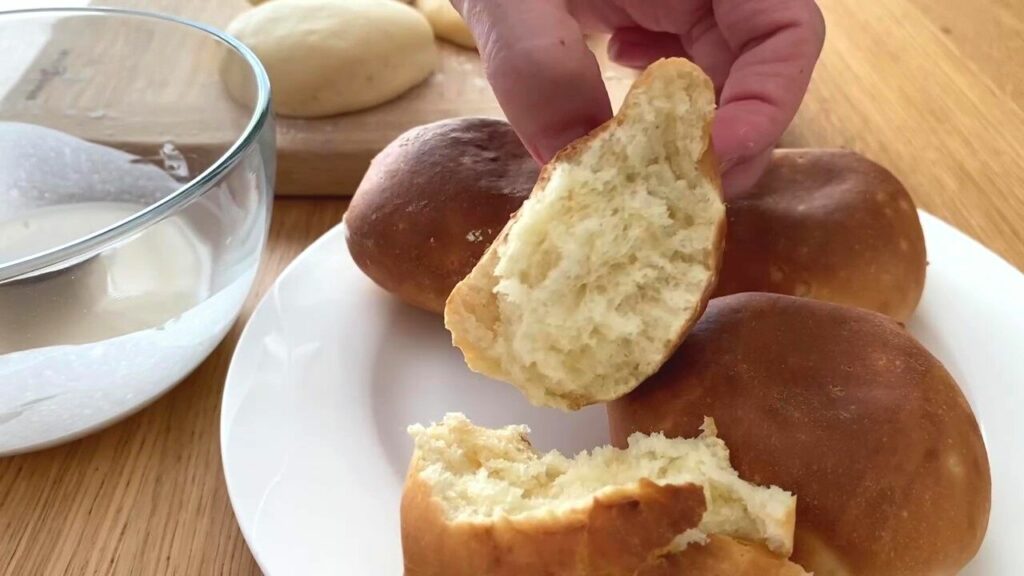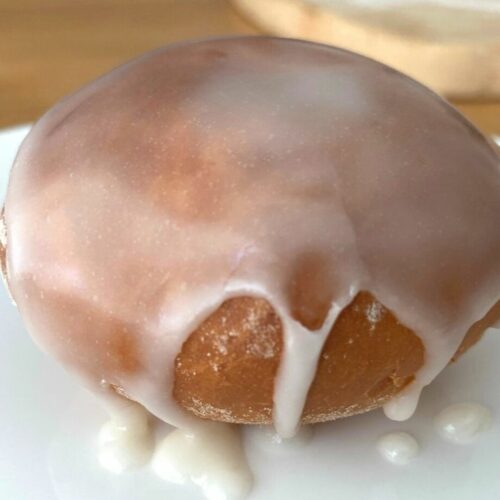 Low Calorie Donuts
This is a very easy yeast dough recipe. You will save calories by using an air fryer instead of deep frying. You can fill the donuts or dip them in homemade fruit sauce or chocolate syrup, or simply glaze them.
Equipment
KitchenAid Stand Up Mixer

Cuisinart Convection Toaster Oven Air fryer
Ingredients  
2.5

cups

all purpose flour

1

large

egg

3.5

tbsp

sugar

7

g

active dry yeast

4

tbsp

butter

¾

cup

warm milk

I used 2% fat
Instructions 
Heat ¾ cup of milk up to 115 F

Add 7 grams of active dry yeast and 1 tablespoon of sugar

Stir and set aside for 5 – 10 minutes for the yeast to start rising

While the yeast is rising prepare other ingredients

To a bowl of electric mixer equipped with hook attachment add the flour, remaining sugar, egg and cooled butter

After yeast had risen, add to the bowl and mix

Knead on medium speed for 5 – 10 minutes until the dough start separating from the walls of the bowl

Form a ball, cover and set aside in a warm area for 45 minutes to an hour and a half depending on the temperature and humidity of your home. Make sure the dough doubles in size.

After the dough doubled in size, spread it on a well floured surface. Roll it out to one inch thickness

Using dough cutter or wine glass (2.5 inch in diameter), carve out 16 round pieces.

Cover with a clean towel and let it rise for 20-30 minutes

Air fry donuts for 2-3 minutes per side.

Prepare the glaze by mixing powdered sugar with water. Start with 1/2 cup of powdered sugar and 1 tablespoon of water and mix it.

Glaze the donuts and enjoy
---
---