Sugar Free Jello Greek Yogurt Recipe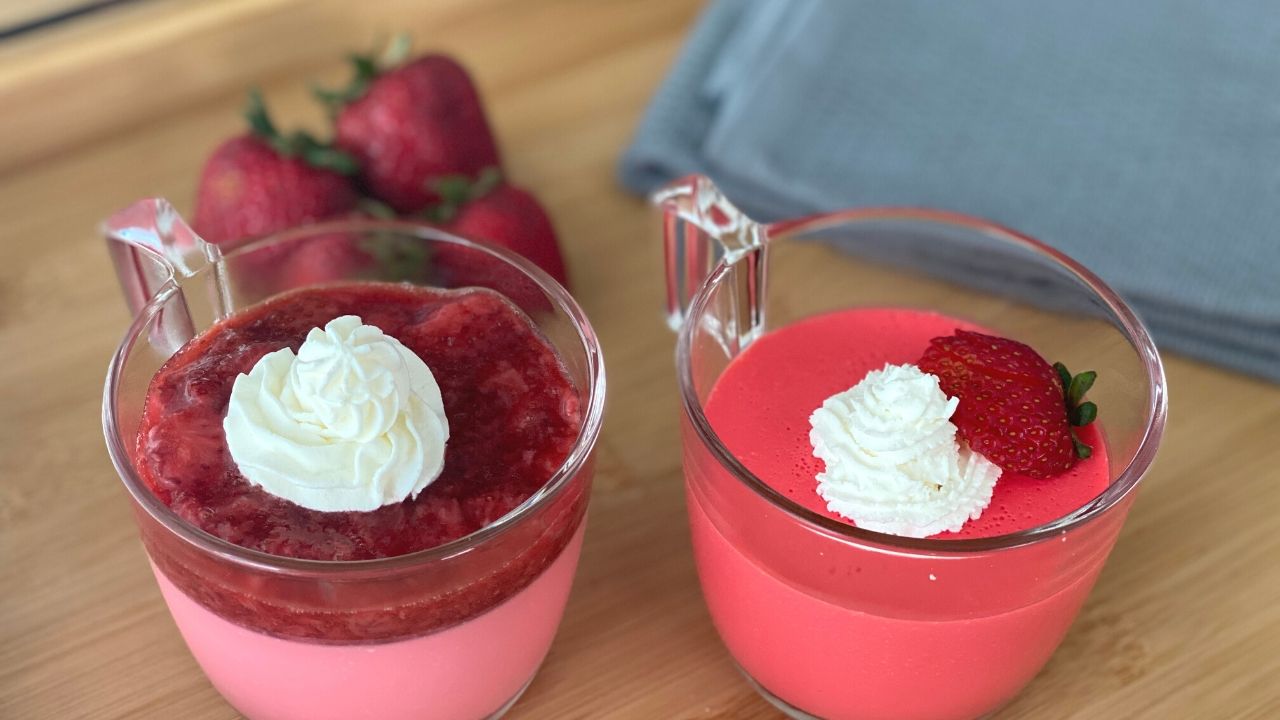 When it comes to the best dessert when you are on a diet, this recipe for sugar free jello Greek yogurt mouse takes the first place by far. It is very low in calories, full of protein and delicious. And let's not forget – it is very easy to make. Everyone will love it, even the pickiest eaters. My teenage daughter loves it!
I have to admit, when it comes to foods that are labeled 'diet food' I have been picky too. The moment I was tipped that the food maybe low calorie, I would immediately decide that I would not like it. And this is true for a lot of people.
In the last few years I have been experimenting with food and found a way to make the 'diet foods' taste great. I mean – GREAT! So do not be afraid to try – you will absolutely love this recipe even if you are not on a diet.
For detailed instructions visit this Yogurt Jello Mouse video:
What to add to Jello to make it taste better?
Greek yogurt: you can add 5%, 2% or non fat Greek yogurt. Depending on the fat content that taste will vary. The 5% fat yogurt will be the most mousse like and creamy but it will have the most calories.
Biscoff cookies are a great addition as they are sweet and crunchy. They are also very low in calories. I add just one crushed cookie (35 calories) per serving. If you have never tried them, you are missing out. You can buy them on Amazon (Biscoff cookies) or your local store. You can also use them in this Biscoff yogurt coffee dessert recipe.
Fruit compote: you can make it yourself to reduce the amount of sugar. Use frozen or fresh fruit and add sugar or sweetener and cook in a small pot until the sauce starts thickening. Cool and put on top of jello. Top with Greek yogurt
Whipped ricotta cheese: this option will add slightly more calories – you can use the low fat one. In a food processor mix ricotta cheese and a sweetener. Mix until smooth and put it on top of jello.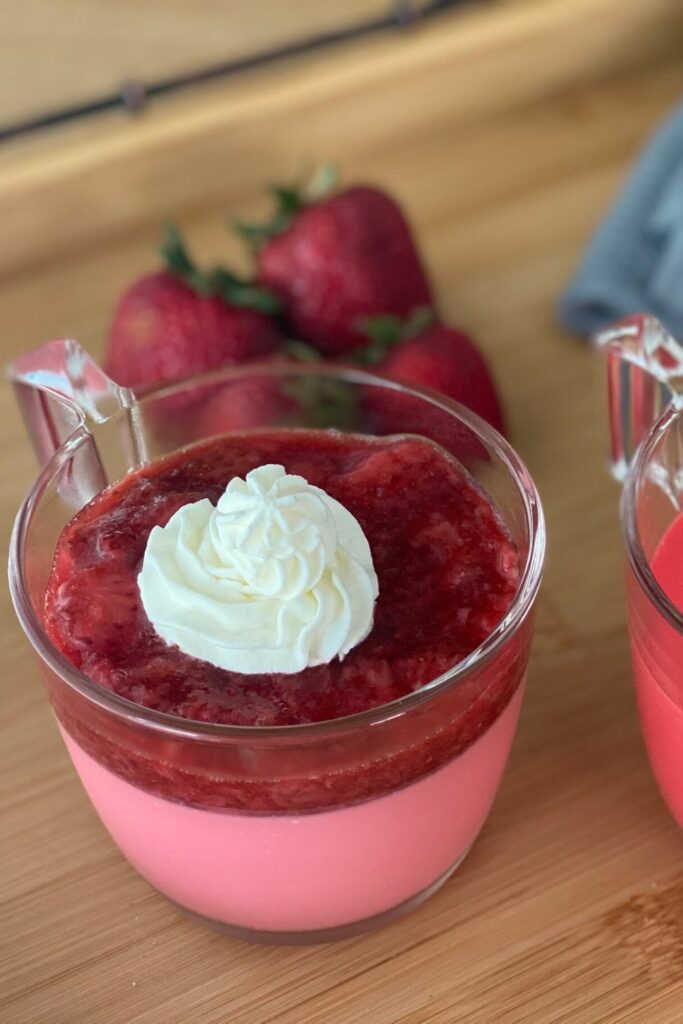 What will you need to make this Sugar Free Jello Greek Yogurt recipe?
Your favorite sugar free jello: there are many different flavors available so you can pick any flavor you like. Make sure is the sugar free one.
Greek yogurt – plain, no added sugars or flavors. Yogurts come with a different fat content. And depending on how much fat they contain, the flavors will vary. The tastiest is the one with highest fat content and it also is creamiest. If you are looking to reduce calories as much as possible use the non fat yogurt.
Is Jello a healthy dessert?
Jello is one of the healthiest desserts out there. If you choose sugar free jello, it has only 10 calories per serving. There are no other desserts there are lower in calories. You can add sugar free yogurt to it to add more flavor and you have one great tasting, healthy dessert.
How to make Sugar free Jello Greek yogurt
Boil water and empty one bag (8.5g) of jello into a large bowl.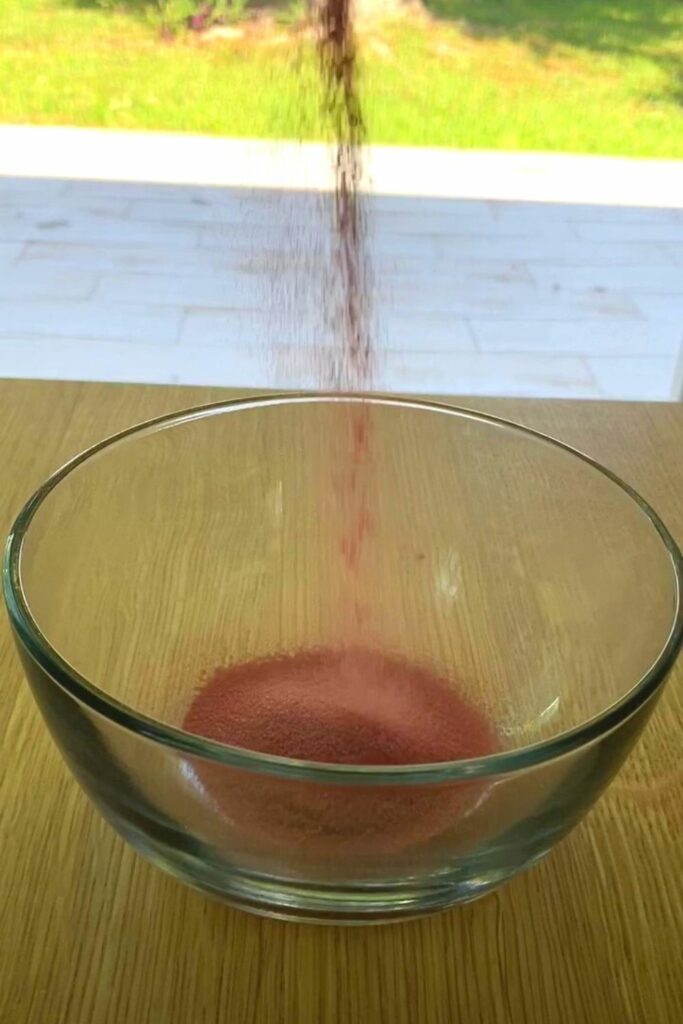 Add one cup of boiling water and stir until gelatin dissolves completely.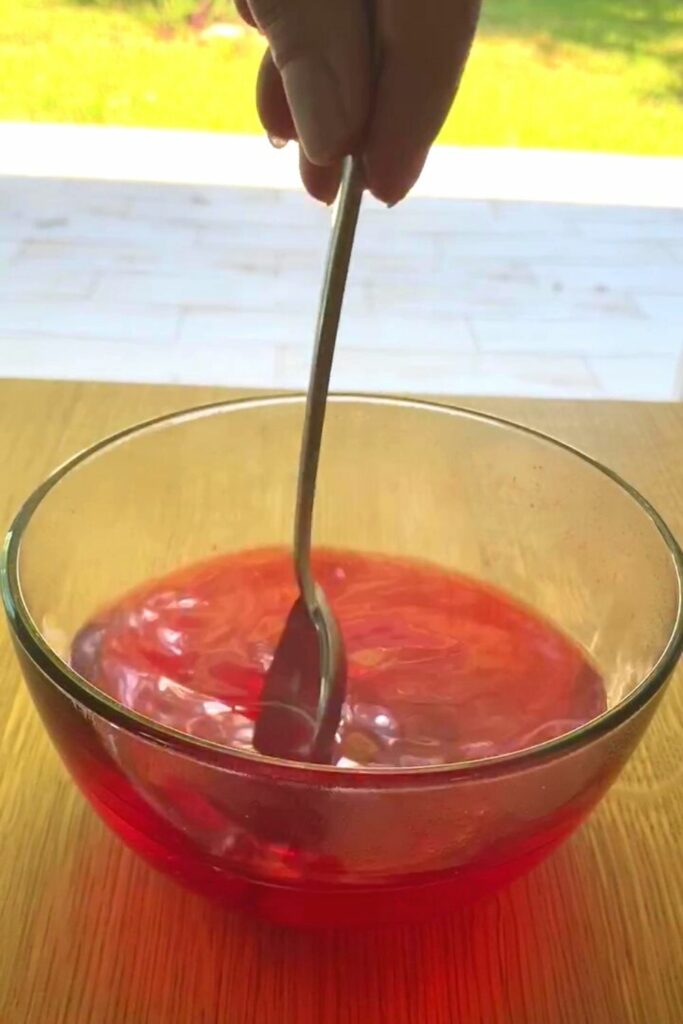 Cool completely
Add one cup of greek yogurt and mix well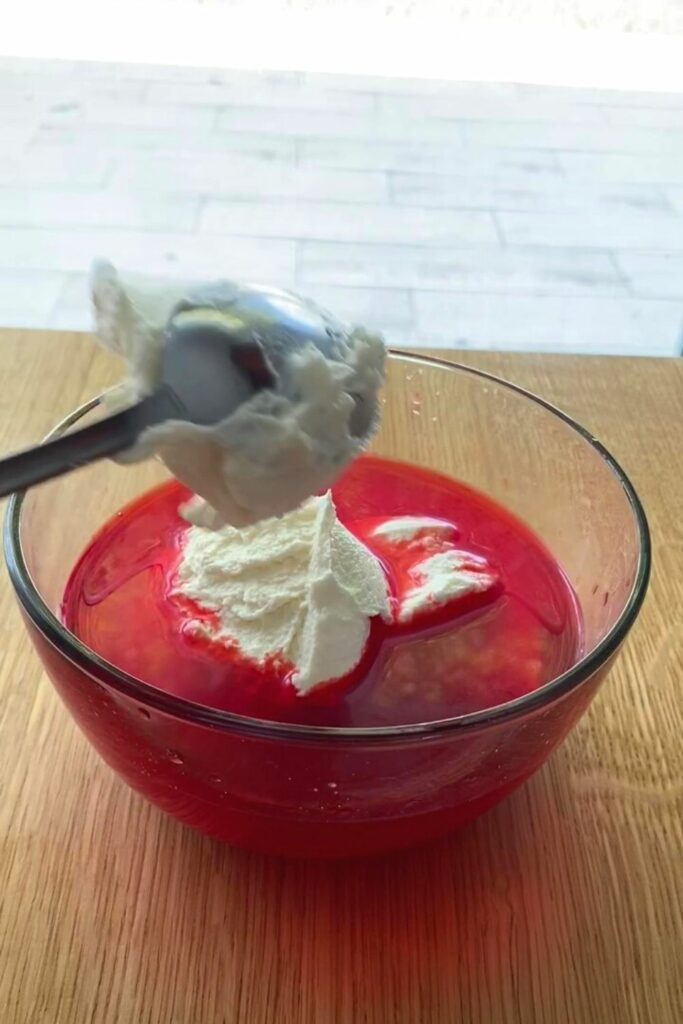 Divide the mixture into 3 small cups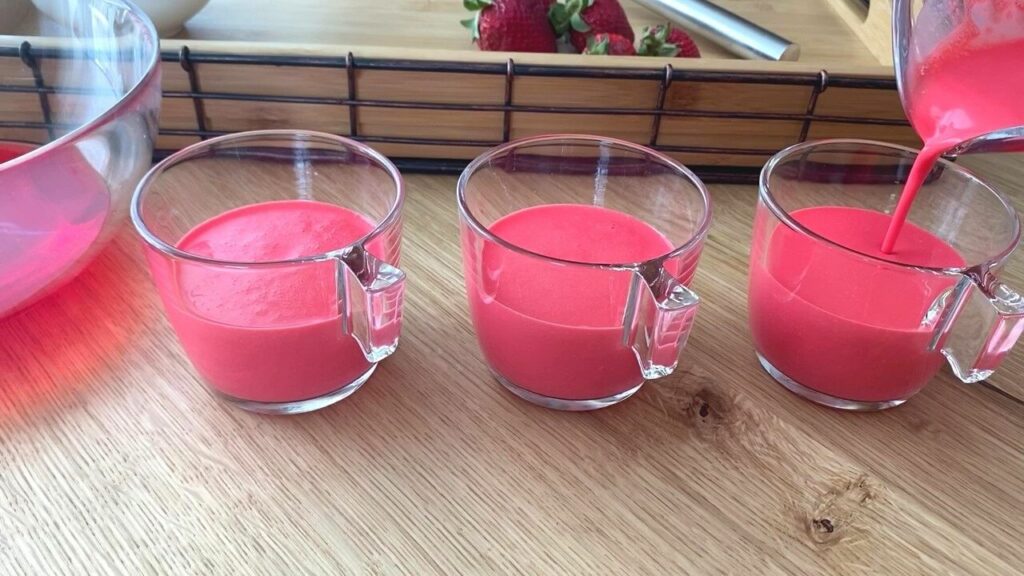 Refrigerate for at least an hour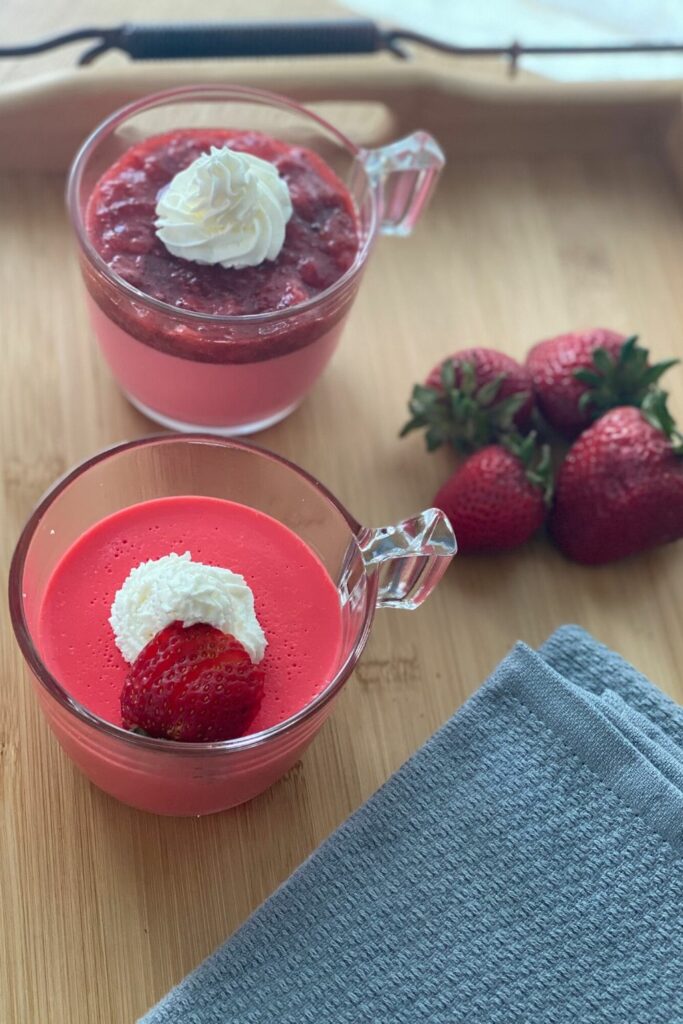 Sugar free jello greek yogurt recipe
This recipe is easy and quick to make. It only requires 2 main ingredients. Feel free to dress it up however you desire – be aware of added calories when you do.
Ingredients  
1

cup

Greek yogurt

I used 5% fat – use any unflavored yogurt

1

packet

sugar free jello (8.5 g packet)

use any flavor you like

1

cup

boiling water
Instructions 
Boil water and empty one bag (8.5g) of jello into a large bowl.

Add one cup of boiling water and stir until gelatin dissolves completely.

Add one cup of greek yogurt and mix well

Divide the mixture into 3 small cups

Refrigerate for at least an hour
*Links in this blog post are affiliate links, which means at no extra cost to you, I will make a small commission if you click them and make a qualifying purchase*
---
---